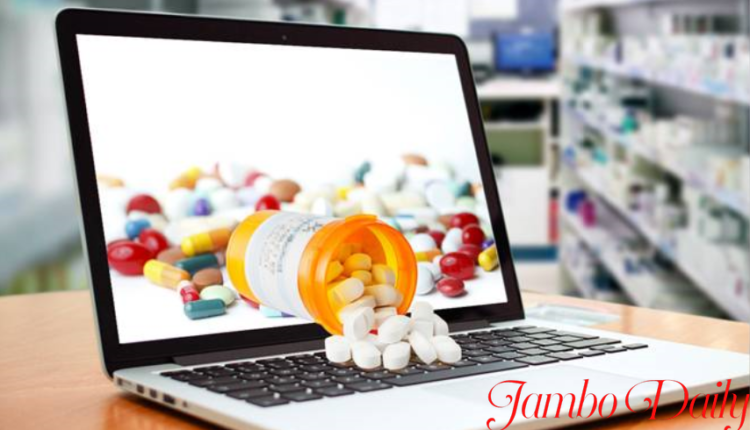 List of Online Pharmacy Websites in Kenya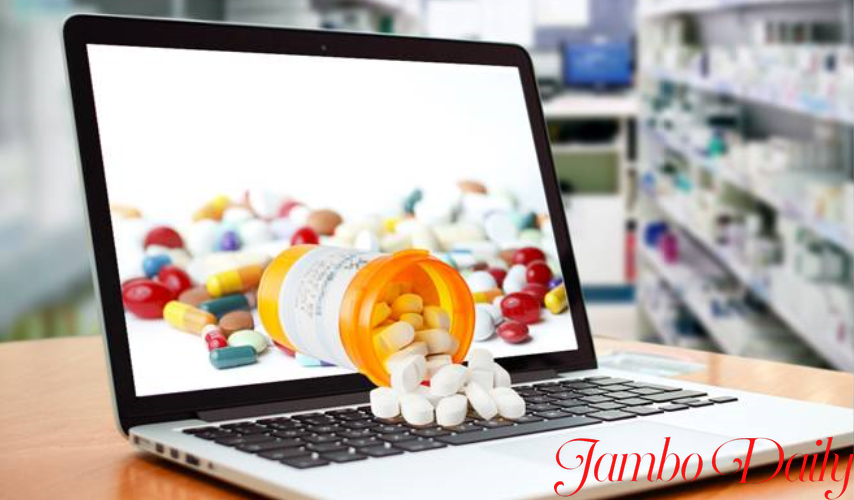 The Kenyan internet market contains several pharmacies or pharmacists. They enable online prescription drug purchases. Many Kenyans buy their pharmaceuticals online because of better availability. It is also easy for people to compare prices and goods from the various online pharmacies in Kenya.
You should be cautious of fraudulent website chemists in Kenya. Many of them offer to sell prescription drugs at low costs, without requiring a legitimate prescription. Sold by unscrupulous online pharmacies, these merchants frequently offer counterfeit or unauthorized pharmaceuticals.
Use only online pharmacies that have been certified or licensed by the Kenya Pharmacy and Poisons Board. Avoid companies that enable you to acquire prescription drugs without a doctor's prescription and don't show the standard drug pricing. Here's a list of website pharmacists in Kenya who sell medications online and deliver to your door.
List of Online Pharmacy Websites in Kenya
1. Mydawa
It is one of the top online pharmacies in Kenya. The website sells a wide range of health and medicine products at low costs. A few of the things they offer include dietary supplements and multivitamins. You will need a doctor's prescription to acquire drugs from Mydawa Kenya. The webpage indicates all medications that need a valid prescription to acquire.
Website link:http://mydawa.com/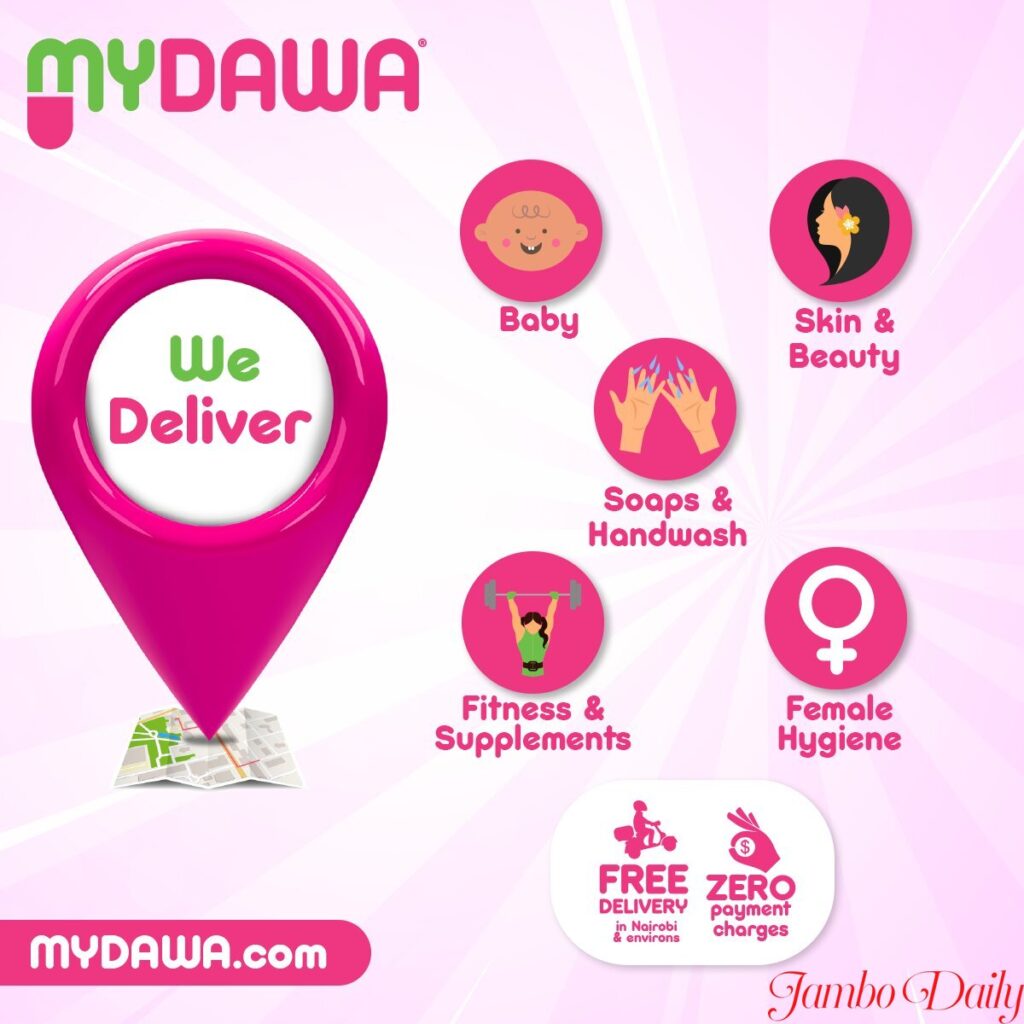 2. Goodlife
A renowned online pharmacy in Kenya, Goodlife Pharmacy. It offers vitamins, supplements, health care equipment, family planning drugs, skincare, perfumes, and cosmetics. It offers most things online but also has storefronts nationwide. The Kenya Pharmacy and Poisons Board licenses each physical store. You may buy pharmaceuticals straight from the website, place an order, or find a local shop. The site sells medications and provides online medical services.
Website link:https://www.goodlife.co.ke/
3. Portal Pharmacy
Portal Pharmacy is an online retailer of medicinal supplies. It is one of Kenya's major online markets for buying vaccines, medical equipment, supplements, vitamins, baby products, and beauty and skin care products. It also has a shop at Nairobi's Two Rivers Mall. It has a premises license from the Kenya Pharmacy and Poisons Board.
Depending on where you reside, you may get your medication the same day if you live in Nairobi, or it may take one to three days, depending on where you live.
Website link:https://portalpharmacy.ke/
4. Livia Dawa
Livia Dawa sells OTC, vitamins, personal, and hygiene items. You may use it to purchase prescription medicines and have them delivered securely to you. The service provides Kenyan online prescription refills. It reminds you to take pills before you run out. Get individualized care and on-demand consultations with the Livia Dawa app. Prescriptions are only filled at licensed pharmacies. That implies you need a doctor's letter to receive your medications.
Website link: https://liviaapp.com/livia-health/
5. Haltons Pharmacy
Haltons Pharmacy is a retail pharmacy business that dispenses both prescription and over-the-counter drugs. You may utilize its website to purchase and get delivery of the medications you choose. Haltons does not sell its medications on its website directly. It features a service called dial-a-med via which you may make an order with one of its pharmacists.
Website link:https://www.haltons.co.ke/
6. DawaSwift
DawaSwift is an online platform for Kenya's leading online and local pharmacies. Since it maintains a network of pharmacies, it only screens those that can fill brand, generic, OTC, and specialty prescriptions. You may either pick up your medications at your local pharmacy or have them delivered to your home. This Dawa online pharmacy recognizes all major insurance policies.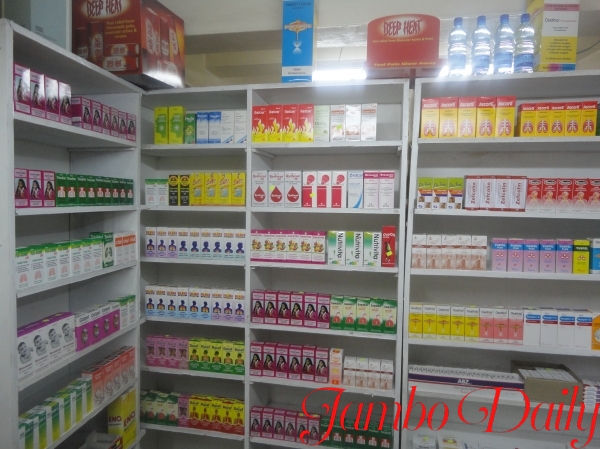 You may purchase drugs using private or government insurance. So, it is the greatest online pharmacy to buy your medications at affordable rates.
Website link:https://dawaswift-technologies-inc.business.site/
7. Pharmaplus Pharmacies
Pharmaplus Pharmacies is a network of 18 small pharmacies in Kenya. You may get prescriptions, baby products, vitamins & supplements, beauty products, and more through their website. Additionally, orders may be placed using WhatsApp. Once you have identified your desired item, you may select a local retailer that will transport it to your house or allow you to pick it up at their retail offices.
Website link:https://www.pharmapluspharmacies.co.ke/
8. PharmacyDirect Kenya
PharmacyDirect Kenya is a Kenyan online pharmacy that offers premium generic and brand products. Vitamins, supplements, prescription medications, cosmetics and skincare goods, sexual enhancement medicines, medical equipment, and more are available for purchase.
Because the company offers so many products, it labels all prescription medications. That implies that if you don't have a prescription, you won't be able to place an order. Products and services are authentic and adhere to the Kenya Pharmacy and Poisons Board's rules and regulations.
Website link:https://pharmacydirectkenya.com/