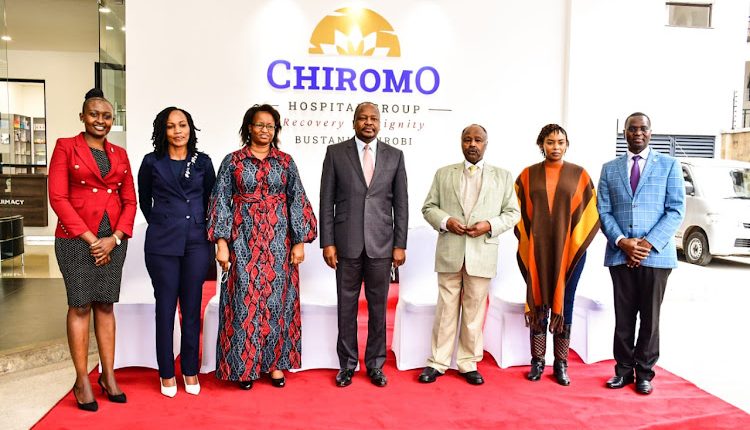 Who Owns Chiromo Hospital Groups? DR. Frank Njenga Wealth and Business
Chiromo Hospital Group (CHG) is one of the biggest private Mental Health Care centers in Kenya and Africa as a whole. The ultra-modern mental health center has been operational for 26 years and it has molded a perfect reputation in the mental health sector.
So far, the hospital has five branches in and out of Nairobi with its mother branch being Chiromo Hospital Group Westlands founded in 1997 along Chiromo lane in Westlands. Chiromo Westlands being the oldest Nyali seals the list as the newest branch. Their new branch is based in Mombasa county located along Mt. Kenya road in Nyali.
Other branches include the CGH Bustani branch which is considered the only  Premier Level 5 mental facility in Sub-Saharan Africa. The other two include the CHG Braeside branch located along Muthangari Road in Lavington and CHG Muthithi located along Muthithi Road in Westlands.
With so much success in treating mental health, most of you might not know the great Psychiatrist, behind the success and establishment of the Chiromo Hospital Group. This article covers everything you need to know about Dr. Frank Njenga, the founder, and owner of Chiromo Hospital Groups.
Who is Dr. Frank Njenga?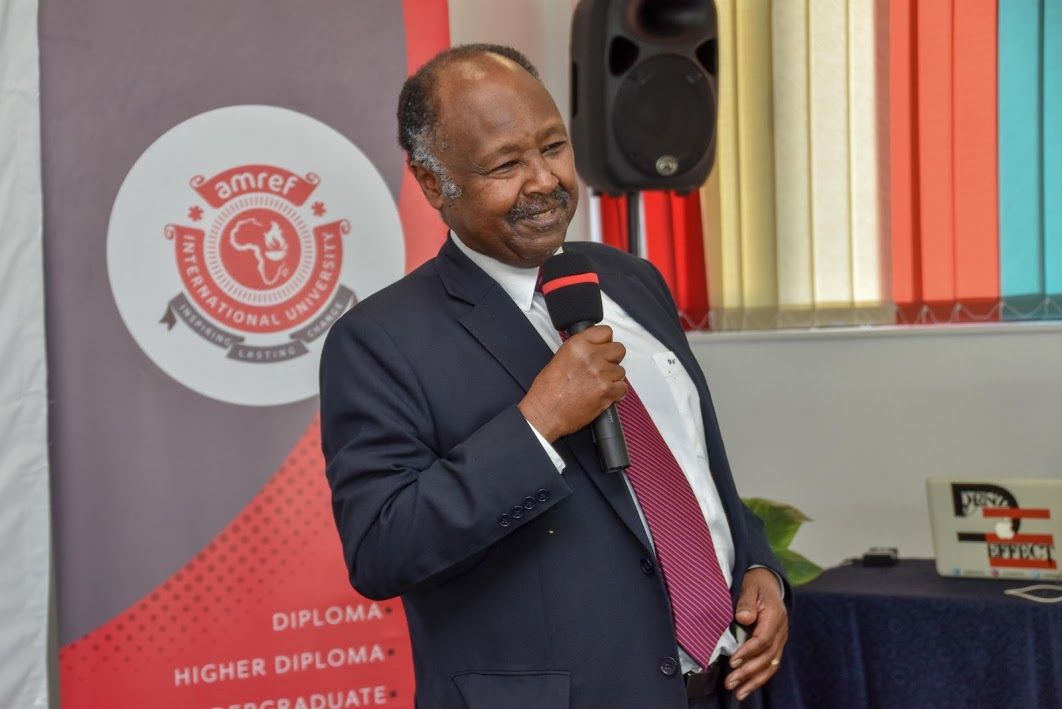 Dr. Frank Njenga is a celebrated Kenya Psychiatrist, conversation therapist, public figure, owner, and founder of Chiromo Hospital Groups which specializes in mental health. Additionally, Njenga has also worked as a presidential advisor on mental health for former president Uhuru Muigai Kenyatta.
Born on 12th December 1950, Njenga graduated from the University of Nairobi in 1975. He proceeded to further his education in the United Kingdom, joining Maudsley Correspondence College where he specialized in Public Relations and TV Psychiatry.
After graduating he jetted back to the country and started teaching at the University of Nairobi taking conversation therapy. He later left his role as a lecturer to join the private sector in 1983.
His new venture at the time became fruitful as he was able to bring the mental health awareness to the public through his skill in Public Relations. He went on to become the face of mental health in Kenya.
In 1997, he established his first mental health care center at Chiromo lane, Westland. The center grew rapidly as he was able to draw those affected mentally from different angles of the county.
Currently, the hospital has established five branches offering the best mental health services. The hospital has a bed capacity of 259 with 49 qualified psychiatrists and 22 qualified psychologists who are committed to ensuring your mental health comes first.
A few years ago his institution was on the spot as some of his clients complained about his style of treatment. The clients accused him of overmedication and unnecessary hospitalization for financial gain. Away from the complaints, Njenga has also been accused of numerous charges including tampering with evidence in the case of Father John Anthony Kaiser's murder among others.
Dr. Frank Njenga Business
Aside from working as a presidential advisor on matters concerning mental health to the former President and operating mental facilities. Njenga has no other known businesses he runs. However, away from business, Njenga melts his stress by playing golf, though he admits he is not that good at it, that's what he loves to do.
Dr. Frank Njenga Wealth
Being a senior Psychiatrist in Kenya and founder of one of the biggest mental facilities in Kenya, Njenga is categorized as one of the wealthiest Kenyans. His net worth is estimated to be over, Ksh 2 billion.