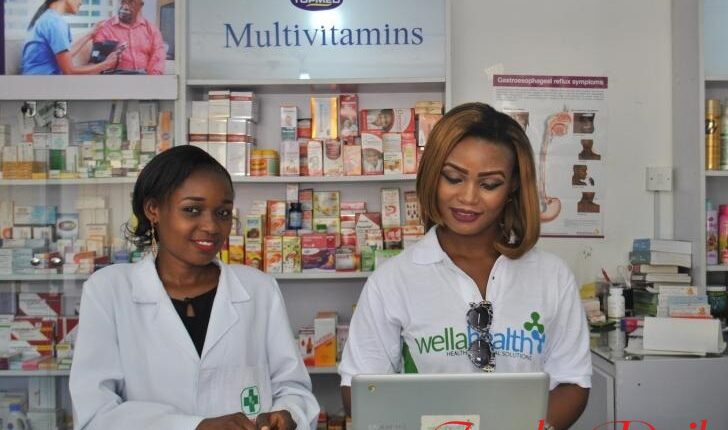 How To Become a Pharmacist in Kenya
The purpose of this article is to give information on how to become a pharmacist in Kenya, including the required credentials, qualifications, and salary.
The Bachelor of Pharmacy (B pharm.) degree is provided by seven approved institutions in Kenya; it is one of the most marketable courses in Kenya. They include Nairobi University, Kenyatta University, Kabarak Universit, Mount Kenya University, United States International University, Kenya Methodist University, and JKUAT.
Kenya's Pharmacy and Poisons Board mandates that all pharmacists in the country be holders of a Bachelor's degree in Pharmacy for five years, followed by a one-year supervised internship.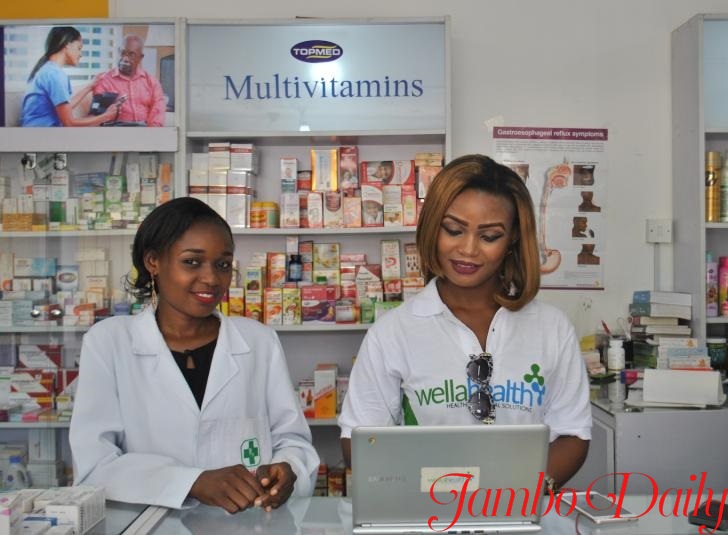 Who is a pharmacist?
A pharmacist is a specialist pharmacy specializing in the safe and correct use of drugs. To improve the health outcomes of patients, pharmacists have specialized education and training and are entrusted with different critical duties. A pharmacist who owns the pharmacy where they work might also be an entrepreneur.
What is Pharmacy Practice?
Pharmacy is a clinical health science in charge of finding new drugs, making them, getting rid of them, making sure they are used safely and effectively, and keeping track of them. To be a good pharmacist, you need to know a lot about how drugs work, their side effects, how they react with other drugs, how they move, and how toxic they are. It demands therapy and pathology comprehension.
Requirements to join campus and application process
You must have done well in the B pharm program, which is quite competitive.
Listed below are the general qualifications for entry:
A mean grade of C Plus (plus) on the KCSE, in addition to the marks specified for one of the following alternative subject clusters:
Alternative A:
Biology – B
Chemistry-B,
Physics /Maths-C+
English/Kiswahili – B
Alternative B:
Biological Sciences -B+
Physical Sciences -B+
Maths -C+
English/Kiswahili -B
Other qualifications:
Also applicants with KCSE mean grade of C+ plus a Diploma in Pharmaceutical Technology, Nursing, Clinical Medicine, Biological Sciences, or Dental Sciences from an accredited Training Institution are accepted.
Candidates with a KCSE mean grade of C+ and a degree in Biological Sciences or Chemistry from a recognized university may also be eligible.
One must visit the stated university websites to get an application form or physically visit the school of choice to obtain the application form.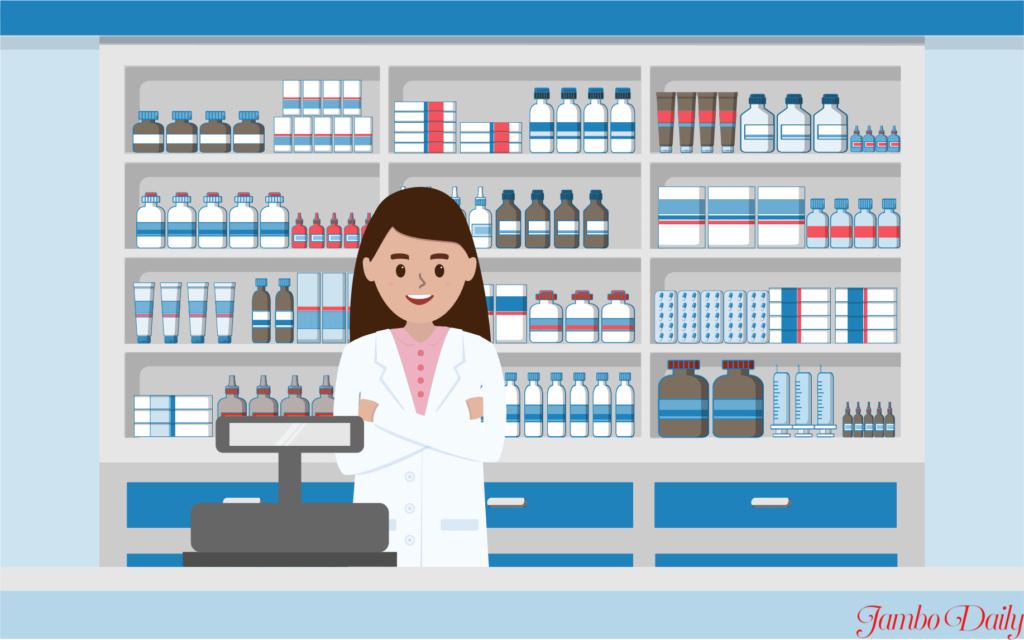 Study Period and Fee Structure
The study period is five years, followed by a one-year supervised internship regulated by the Pharmacy and Poisons Board.
The school fee ranges between KShs 400,000 to KShs 515,000 per year.
Fields of Study
Pharmacy can be broken down into three main areas: Pharmaceutics, Pharmacognosy, and Medicinal Chemistry.
How to Be Registered 
In July of 2000, the Pharmacy and Poisons Board established a Training and Assessment committee charged with designing, developing, and implementing a comprehensive system for evaluating and assessing the qualifications of locally and foreign trained pharmacists for registration to practice in Kenya.
Website: https://web.pharmacyboardkenya.org
To become recognized as a pharmacist in Kenya, one must finish a Bachelor of Pharmacy degree program authorized by the Commission on University Education, followed by a one-year supervised internship governed by the Pharmacy and Poisons Board (PPB).
Practitioners are required to take a PPB registration test after completing their internship. To registers for a practice licence visit below link.
Website link: https://practice.pharmacyboardkenya.org/register
Annual practice license Kshs.2500.00.
Premises registration fee Kshs.5000.00
Salary for a Pharmacist in Kenya
The average monthly salary for a Pharmacist in Kenya is around 188,000 KES. The lowest salary is KES 92,100, while the highest is KES 293,000. (highest).
With housing, transportation, and other perks all considered, this is the typical monthly wage. Salaries for pharmacists may vary widely depending on several factors, including education, region, and gender.