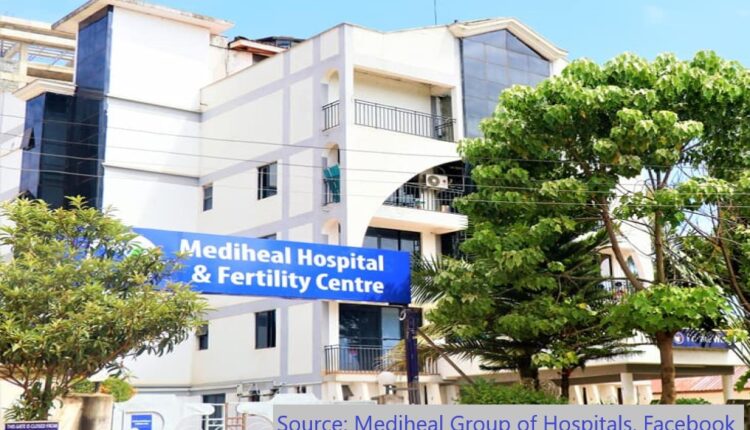 List of Mediheal Hospitals Branches in Kenya, Their Locations and Contacts
This article is a complete guide to all you need to know about Mediheal hospital branches, where they are located, and contacts to each hospital.
The MediHeal Group of Hospitals is the largest healthcare service provider in East Africa, with a strong emphasis on quality, cost-effectiveness, world-class healthcare, and human dignity. What began with one hospital in Kenya 14 years ago has now grown to ten facilities serving over 1.5 million patients.
The teams of skilled medical specialists give individualized and excellent patient care across 25+ disciplines, employing the most sophisticated evidence-based medicine and cutting-edge technology, and are driven by solid interdisciplinary teamwork.
In 2004, the organization opened its first location. Mediheal now has more than nine branches around the region. Mediheal operates tertiary care facilities in Eldoret, Nakuru, Nairobi.
These facilities are outfitted with cutting-edge technology such as Magnetic Resonance Imaging (MRI) machines, Computerized Tomography (CT) Scanners, and ten contemporary specialty-specific modular Operation Theatres.
List of Mediheal Hospital Branches
1. Mediheal Hospital and Fertility Centre, Eldoret
The hospital was established in 2005 and had renowned resident physicians in Gynecology, Dentistry, Internal Medicine, Radiology, Pathology, Cardiology, and Ophthalmology.
Location: Nandi Road, Eldoret.
Phone: 0723578895
Email: info.eldoret@medihealgroup.com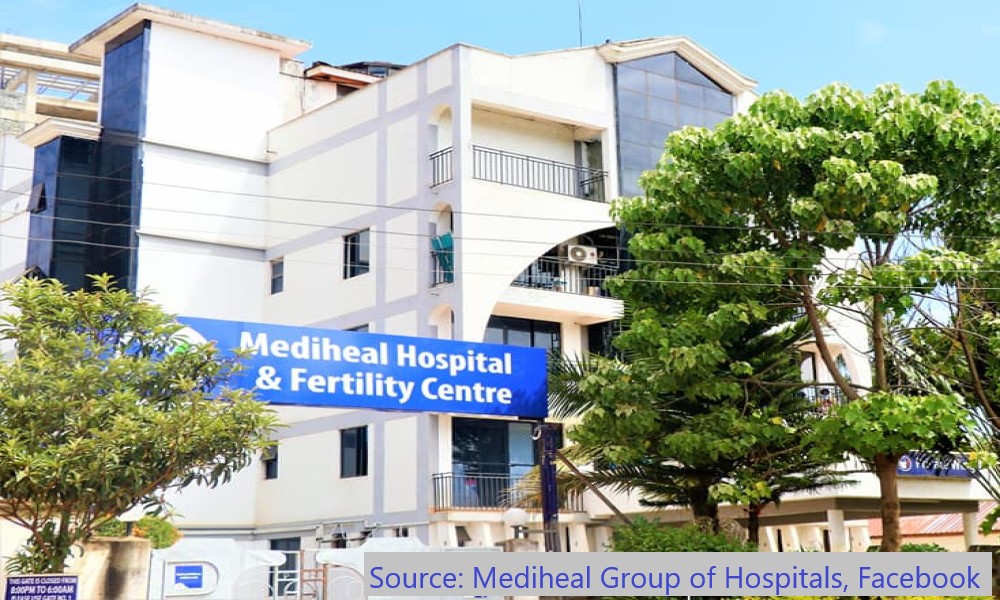 2. Mediheal Hospital Nakuru
It was founded in 2010 and is a category five hospital. Gynecology, Dentistry, Internal Medicine, Radiology, Pathology, Cardiology, and Ophthalmology are resident doctors at the state-of-the-art 120-bed institution.
Location: Along Nakuru – Nairobi Highway,
Phone: 0735000735
Email: info.nkr@medihealgroup.com
3. Mediheal Hospital, Upper Hill
It opened in 2016 as a full-service diagnostic and dialysis facility. Surgical procedures, imaging services, dentistry, pharmacy, laboratory, nephrology, and dialysis are available.
Location: Real Tower, Hospital Road, Off Kapiti Road, Upper Hill, Nairobi
Phone: 0712935390
Email: reception.upperhill@medihealgroup.com
4. Mediheal Diagnostic & Fertility Centre, Parklands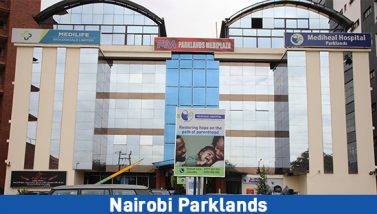 The institution opened in 2006 as a full-service diagnostic and fertility center. It has world-class residents in Internal Medicine, Cardiology, IVF, Gynecology, Dentistry, Noninvasive Pain Management, and Cosmetic Medicine and Surgery.
Location: Parklands Mediplaza, 3rd Parklands Avenue, Opp Aga-Khan Hospital, Nairobi
Phone: 0722218416
Email: info@medihealgroup.com
5. Mediheal Hospital, Eastleigh
It is a premier facility with a complete team of resident doctors in Internal Medicine, Reproductive Medicine, Gynecology, Cardiology, Dentistry, Radiology, and Pathology. Dialysis, IVF, dental services, laboratory services, radiology services, childcare services, and pharmacy services are all available at the institution.
Location: Section-3,19th Street, Eastleigh First Avenue, Nairobi
Phone: 0781445566
Email: info.nairobi@medihealgroup.com
Clinics
1. Nakuru Town Clinic
Location: 1st Floor, Tamoh Plaza, Next to Mache Plaza
Phone: 0789 406 066
Email: info.nkrclinic@medihealgroup.com
2. Nakuru Annex
Location: Giddo Plaza Next to Nakuru County Assembly
Phone: 0782 285 000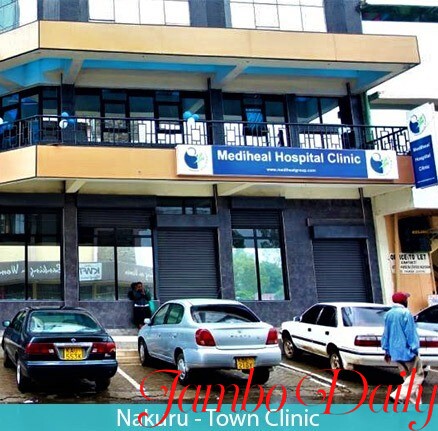 Email: nakuruannex@medihealgroup.com
3. Eldoret Town Clinic
Location: 1st Floor, Fims building, Kenyatta Street, Opposite Eldomatt
Phone: 0723 538 292
Email: townclinic.eld@medihealgroup.com
https://www.jambodaily.com/list-of-mediheal-hospitals-branches-in-kenya-their-locations-and-contacts/