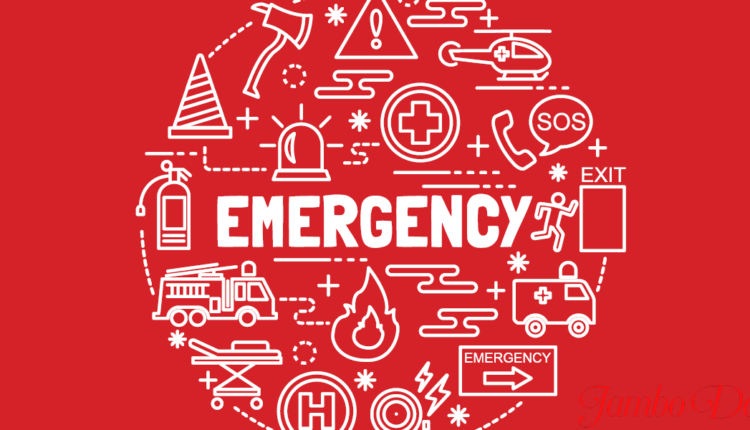 List of Emergency Service Providers in Kenya, and Their Contacts.
Emergency services and rescue services are organizations that protect public health and safety by responding to various emergencies. Many of these agencies exist solely to respond to specific types of emergencies, while others handle ad hoc emergencies as part of their regular responsibilities.
Numerous these agencies conduct community awareness and prevention programs to assist the public in effectively avoiding, detecting, and reporting emergencies.
Emergency medical services (EMS), also known as ambulance or paramedic services, are emergency care that provides immediate pre-hospital treatment and stabilization of severe illnesses and injuries and transportation to definitive care.
Additionally, they may be referred to as a first aid squad, FAST squad, emergency squad, ambulance squad, ambulance corps, life squad, or other initializations such as EMAS or EMARS.
Below are emergency service providers in Kenya and Their Contacts
1. Intensive CareAir Ambulance s
Contacts: 0722-600-600,
0733-600-600,
020-602-767,
020-604-945,
or 020-600-600
Email: icaa@icaanairobi.com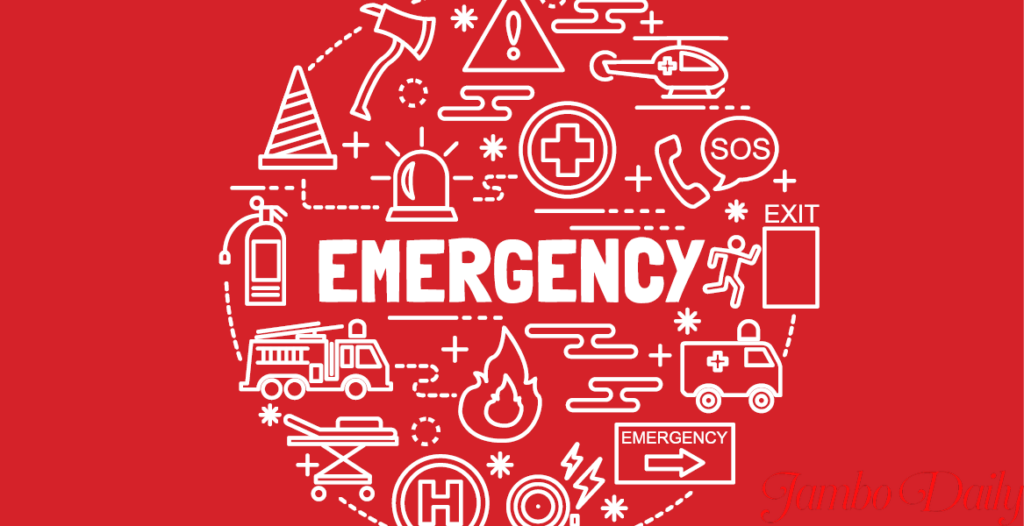 2. AMREF Flying Doctors
The AMREF offer services 24/7 hours medical standby rescue service using choppers, ground ambulance or fixed-wing aircraft
Contacts: 0722-207-350,
020-600-0552,
020-600-3988,
020-600-2492,
020-600-0868
Email: emergency@flydoc.org
3. The Nairobi Hospital
Contacts: 020-284-5000,
020-271-4400,
0722-204-114/5/6/7,
020-271-3662.
4. MP Shah Hospital
MP Shah is located in Parkland Nairobi County. The emergency department offers services 24/7; hours you can be able to reach them via:
Contacts; 020-429-1100
0722-204-427,
0733-606-113
5. The Mater Hospital
The Mater Hospital operate on a 24/7 hour basis. It has a dedicated section on accidents and emergencies.
Contacts: 0719-073-000
0732-163-000
6. AAR Health Emergency.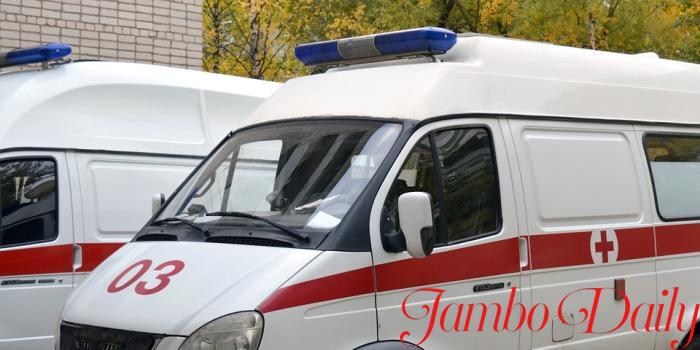 AAR Health Care operates a 24/7 medical emergency radio room. It also runs both essential life support and advanced life support ambulance services.
Contacts: 0725-225-225
0734-225-225
020-271-7374/5/6
0709-701-000
Email: radio.room@aar-healthcare.com
7. OCOA Ambulance Service
OCOA Ambulance delivers high-quality, prompt pre-hospital medical care and ambulance services, ensuring that critically sick and wounded patients are stabilized and treated as soon as possible.
Contact: 0758 692 000.
Email: admin@ocoambulance.co.ke.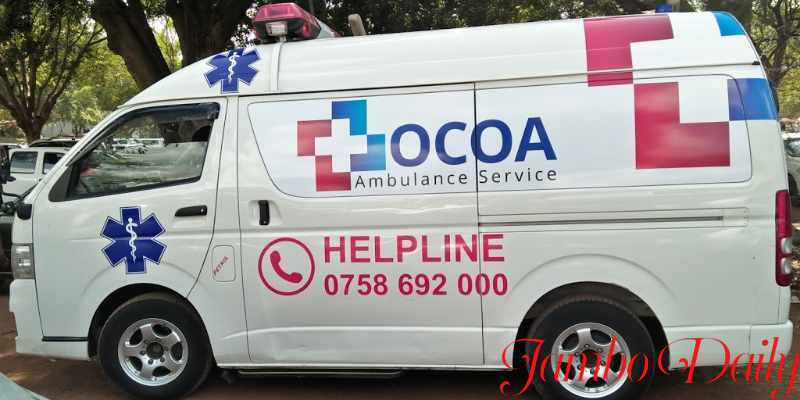 8. St. John's Ambulances
St. John's Ambulances service offers subscription packages that provide services 24/7 medical emergency emergency emergency evacuation, stabilization on site by emergency medical personnel, online medical consultation, and hospital transfers.
Main Hotline contacts: 0721-225-286 or 0723-956-649
Nakuru contacts: 0721-486-211, Email: riftvalley@stjohnkenya.org
Mombasa contact: 0722-956-803; Email: coast@stjohnkenya.org
Kakamega contacts: 0718-189-671 or 0721-392-223, Email; western@stjohnkenya.org
Kisumu contacts: 0722-664-042;
Email: nyanza@stjohnkenya.org
Nyeri contacts: 0724-418-811;
Email: central@stjohnkenya.Org
9. The Karen Hospital
Contacts; +254206613000
Fax: +254-20-6613222
website: http://www.karenhospital.org
10. Critical Care Ambulance Services Limited
The Critical Care Ambulance operates 24/7 ambulance as well as ACLS ambulance services, emergency rescue, safety and first aid service across the country
Contacts; 0716-400-500
0728-918-000
0735-844-904
11. City Council Ambulance
City Hall, City Hall Way, P.O. Box: 30108-00100 Nairobi GPO, Nairobi, Kenya
PHONE NUMBER +254-202224281