How to Start a Matatu Business in Kenya
Since many individuals use matatus for daily commuting, the business is ideal for investment. If you want to invest in the matatu business, this article is for you as it discusses how you can start a matatu business in Kenya.
Most individuals depend on public transportation to get to and from work daily. Many students rely on public transport to and from school daily, which also helps the industry thrive.
Nonetheless, the matatu business in Kenya is very competitive, so you'll need to stand out from the crowd to succeed. Businesses see an increase in foot traffic at peak times when people are on their way to and from work in the morning and evening.
Starting a matatu business in Kenya
1. Purchase a matatu.
You need to buy a durable matatu vehicle with a strong engine. This matatu can either be new or second-hand, but it's advisable to purchase a new matatu. A new matatu will cost around Ksh 2.5m while second-hand costs Ksh1.5 to Ksh2m.
2. Acquire the necessary paperwork.
You must have all the appropriate documentation when purchasing a matatu or bus.
3. Matatu branding.
Branding a matatu with modern graphics and design elements is essential. Matatus are the preferred mode of public transport for the majority of passengers. To make images and colors adaptable for passengers of all ages, you must combine them nicely.
4. Install Music System.
Install a quality music system to keep passengers entertained. A deafening volume is a major turnoff for the elderly. So, ensure the volume is in control, and the tunes aren't drowning everyone out.
Read also, How to Start a Boda Boda Business in Kenya. 
5. Get licenses and insurance.
After purchasing a matatu, it must be insured with the proper coverage. Comprehensive car insurance is the best as it protects you entirely against liabilities.
Take your car for inspection by the National Transport and Safety Authority (NTSA). In addition, your driver is required to have a driver's license, PSV license, and certificate of good conduct.
6. Find a reliable conductor and driver.
Hire a trustworthy driver and tout. You don't want to employ individuals who extort you and expect payment. Joining a matatu Sacco can prevent such problems. Passengers pay upon boarding to the matatu Sacco, and the Sacco gives the money to the owner of the vehicle.
7. Join a Matatu Sacco.
One of the best ways to ensure your success in the matatu business in Kenya is to join a matatu, Sacco. Without a Sacco, it's hard to make it in the matatu business. It is common practice for passengers to choose matatus members of Saccos since this allows them to file complaints against the driver or tout in the event of an incident.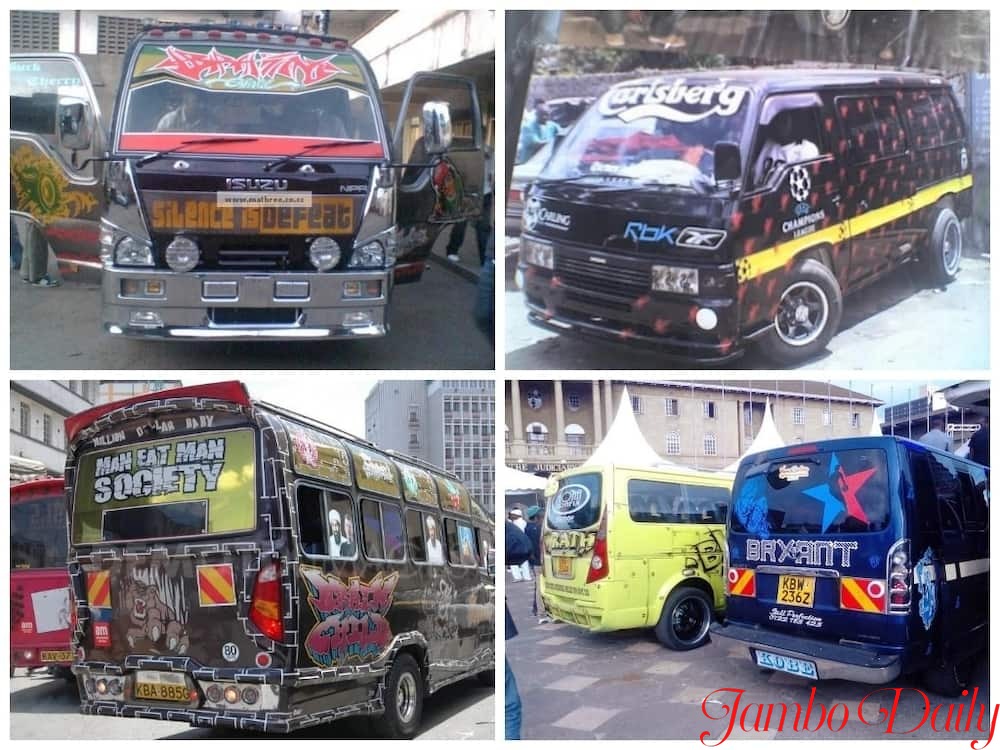 Earnings in the matatu business in Kenya
With the correct strategy, employees, and vehicle, running a matatu business in Kenya may be lucrative. A matatu business might make as much as Ksh 4,500 on a busy day.
A trustworthy team like the conductor and driver guarantees a positive financial outcome. There won't be a need for regular, pricey repairs on a new automobile, which will be a huge financial relief. Your daily profits depend on the path your matatu takes to and from work daily.
Read also, How to Start a Mini Supermarket Business in Kenya.
Read also, How to Start a Cyber Cafe Business in Kenya.