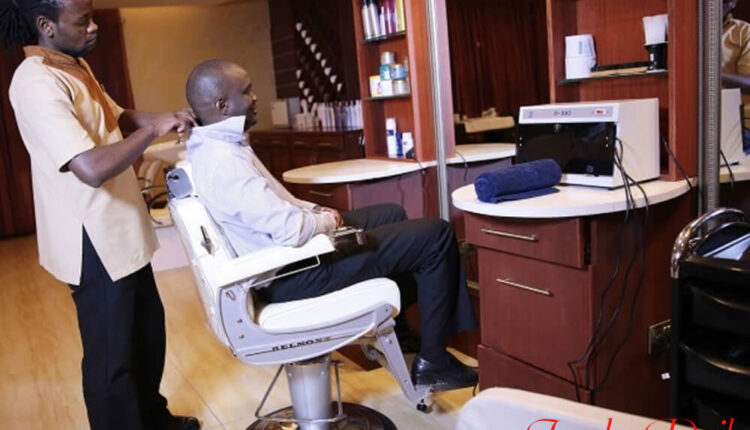 How to Start a Barber Shop Business in Kenya
Hair will always grow regardless of inflation; if you are poor or rich, everyone needs a haircut making a barber shop an excellent business investment. This article will provide a step-by-step guide on how you can start an executive barber shop business in Kenya.
A barber shop business is recession-resistant, an example of a sustainable business. A barbershop can be opened in any country region, although it does better in major cities because of their high population.
Here's how to open an executive barbershop.
Starting a barber shop business in Kenya
1. Get barbering skills
It's essential to have some barbering skills and experience before starting a barbershop. You can register for a barber course from the many beauty colleges in the country. Take the time to polish your skills to the fullest. Nobody wants their haircut by a professional and ends up looking ridiculous.
A barber's success is directly related to their skills. You can hire skilled personnel if you do not have the skill or don't aspire to be a barber by profession.
2. Choose the location
A good location for a barber shop business is one that is easy to access and identify. Many first clients will be walk-ins, so choose a strategic location to optimize foot traffic. The barber shop space should be large enough to provide a waiting area for clients as they await their time to get haircuts.
3. Furnish the barber shop business
Customers prefer to get haircuts in clean, comfortable, and decent barbershops. You will need to design the interior of the Kinyozi. Some of the things you will need to install include cabinets, mirrors, haircut pictures, and painting.
4. Get a business license
To open for business in Kenya, one must first get a business license. A business license can be obtained from the county government. The license fee for a barber shop business range from Ksh. 5 000 to Ksh 10 000 per year.
5. Buy Equipment
Below is a list of the equipment and products for your barber shop business. One should not rush out and purchase everything suggested at the beginning. As your business expands, you can buy more equipment.
WAHL Clippers
Basic barber chairs
Combs and Basins
Equipment Sterilizer
Cosmetic Products (Including spirit, hair spray, after-shave, and lotion)
Entertainment System
Apron, fabric sheets, and towels
Lounge Chairs
Hair Style Charts
Water storage and heating
Read also, How to Start a Daycare business in Kenya
6. Pricing
You must establish prices for various haircuts. The price varies based on location, hairstyle, and barbershop facilities.
7. Hire more barbers if necessary
8. Promote your barber shop business
Market your business in the local area through posters and word-of-mouth. Design a large barbershop display that can be seen from a distance. Have social media platforms where you can share your work and reach more clients.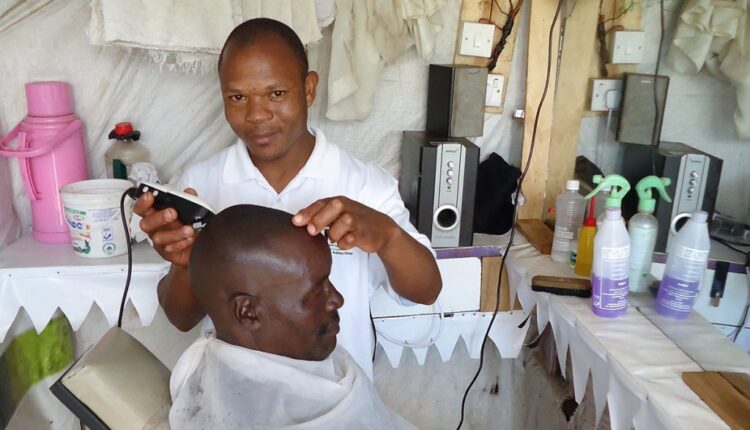 Cost of Starting a Barber Shop in Kenya 
A barbershop's startup costs will vary based on its size, location, and level of luxury. A Kinyozi business can be started with little investment and grow as demand rises.
With Ksh 50,000, you can open a simple barbershop. On the other hand, you'll require at least Ksh 200,000 to open an executive barbershop.
Profitability of a barber shop business in Kenya
The need for barber services is high, making the barbershop business profitable in Kenya. Even in challenging economic times, barbershops will always have clients, which is why they are so successful. If you have an expensive barbershop with a good location and many amenities, you can earn over Ksh. 50,000 each month.
Read also, How to Start a Gym business in Kenya
Read also, How to Start a Garage business in Kenya