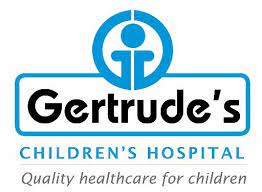 Gertrude's Children's Hospital Branches in Kenya, their Locations and Contacts.
This is a comprehensive list of all Gertrude's Children's Hospital branches in Kenya. As one of the largest pediatric hospitals in East Africa, Gertrude's Children's Hospital, which opened its doors in 1947, provides high-quality medical treatment and services to children and adults alike.
The hospital, via the Gertrude's Hospital Foundation, collaborates with various organizations to give much-needed treatment to children from less-privileged families, particularly those living in informal settlements. In addition, the hospital collaborates with local and international partners to provide highly specialized services, offer specialized training, and enhance the overall quality of pediatric care in Sub-Saharan African countries.
On weekdays, Gertrude's clinics are typically open from 8:00 a.m. to 8:00 p.m.; on weekends and public holidays, they are typically open from 9:00 a.m. to 7:00 a.m. The following is a list of all Gertrude's Hospital branches around Kenya.
Here is a list of all the branches of Gertrude's Hospital in Kenya.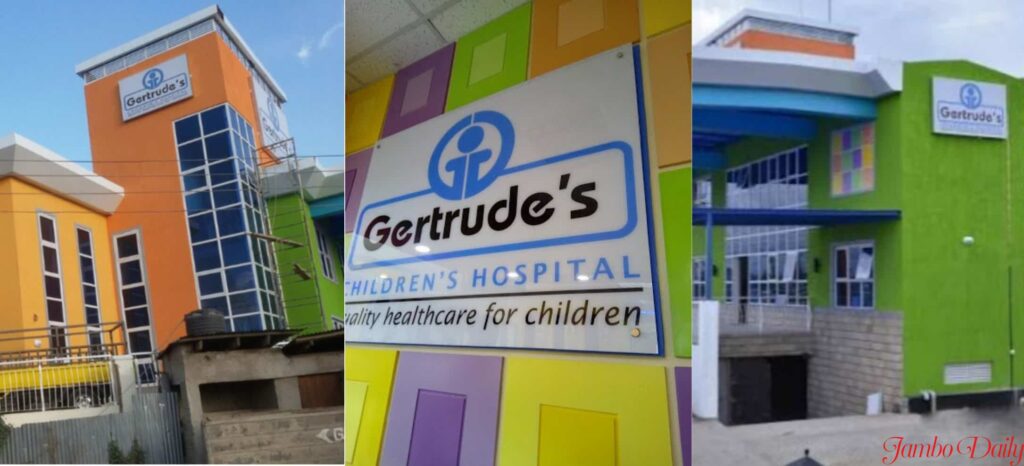 Location: 34 Muthaiga Rd, Nairobi, Kenya
Phone: +254 20 7206000
Gertrude's Children's Hospital Komarocks Clinic
Location: Phase 2, Komarock, Near Modern Hospital, Nairobi, Kenya
Phone: +254 730 645007
Gertrude's Children's Hospital Buru Buru Clinic
Location: The Point Mall, Rabai Rd, Nairobi, Kenya
Phone: +254 730 645012
Gertrude's Children's Hospital Junction Mall Clinic
Located in: The Junction Mall
Location: Junction Mall Ngong Road, Nairobi, Kenya
Phone: +254 730 645015
Gertrude's Children's Hospital Lavington Clinic
Location: Othaya Rd, Nairobi, Kenya
Location s: 16, Nairobi, Kenya
Phone: +254 721 394306
Phone: +254 730 645002
Gertrude's Children's Hospital Donholm Clinic
Location: 5th Ln, Nairobi, Kenya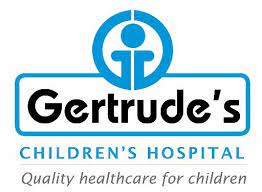 Phone: +254 730 645003
Gertrude's Children's Hospital Kitengela Clinic
Location: Kitengela Mall 3rd Floor, Kitengela, Nairobi – Namanga, Athi River, Kenya
Phone: +254 730 645008
Gertrude's Children's Hospital Nairobi West Clinic
Address: Tmall, Kenya
Phone: +254 730 645004
Gertrudes Children's Hospital-Ongata Rongai Clinic
Location: Magadi Rd, Ongata Rongai, Kenya
Phone: +254 730 645009
Gertrude's Children's Hospital TRM Clinic
Location: Thika Road Mall, Nairobi, Kenya
Phone: +254 730 645013
Gertrude's Children's Hospital Pangani Clinic
Areas served: Pangani and nearby areas
Location: Juja Rd, Nairobi, Kenya
Phone: +254 730 645005
Gertrude's Children's Hospital Embakasi Clinic
Children's hospital in Nairobi, Kenya
Location: Airport N Rd, Nairobi, Kenya
Phone: +254 730 645006
Gertrudes Childrens Hospital-Thika
Hospital in Thika, Kenya
Location: Zuhura Place, Township, Kenyatta Hwy, Thika, Kenya
Phone: +254 709 529010
Gertrudes Childrens Hospital-Mombasa(Nyali)
Hospital in Mombasa, Kenya
Location: Links Plaza, Frere Town, Links Rd, Mombasa, Kenya
Phone: +254 709 529011