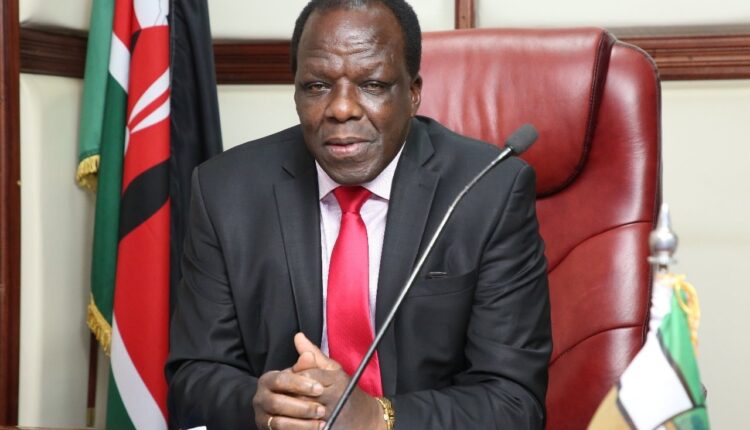 Wycliffe Oparanya Bio, Age, Career, Education, Family and Net Worth
Wycliffe Oparanya, born Wycliffe Ambetsa Opranya is a prominent Kenyan politician who served as the first governor of Kakamega County. Oparanya was elected as the governor of Kakamega county in 2013, following the 2010 constitution amendments.
Oparanya steered Kakamega County affairs for ten years before handing over the to a new leadership of the current governor, Fernandes Barasa. During his tenure as the governor he was appointed as the Chairperson of the Council of Governors of Kenya.
Prior to his gubernatorila election, Oparanya served as the State Minister for Planning, National Developement and Vision 2030 in the government of the late President Mwai Kibaki.
Oparanya is a strong member of the Orange Democratic Party (ODM) and he has assended to power twice on ODM ticket.
Wycliffe Oparanya Age and Place of Birth
Oparanya was born on 25th of March 1956, in Emabole, Butere, Kakamega County in Kenya.
Educational Background
He began his education at the Mabole Primary school, he then moved to Butere Boys High school for his "O" levels. After that, he moved to the Kisii High School where he completed his "A" levels.
After his "A" levels he enrolled in the University of Nairobi where he acquired his MBA in Finance. Additionally, he also acquired his B.Com from the same institute.
Oparanya also holds a Ph.D. from the University of Dar-es-Salaam.
Career
Oparanya is a certified public accountant and a member of the Institute of Certified Public Accountants of Kenya (ICPK). The veteran politician has a vast experience in local and international Finance Management, Audit and Business Consultancy.
Following his contribution in the accountant sector, Oparanya is now a Felloe of the Instititute of the Certified Public Accountants of Kenya (FCPA). On top of that, he's also a member of different professional bodies.
Political Career
Oparanya has been in the political foeld for a while and he has grown to be one of the greatest politician in the current politcal era. Oparanya was first rose to an elective position in 2007 when he vied for the Butere Constituency parliamentary seat.
Oparanya was lucky enough enough to clinch the seat, during his tenure as member of parliament, he was appointed as a Minister by the then Prime Minister and his close friend Raila Amollo Odinga. This was after Raila agreed to sign the National Accord Act and became a Prime Minister serving under the late President Mwai Kibaki.
After one term as a member of parliament, Oparanya decided not to seek re-election for the position. Instead, he decided to aim for a higher position, the gubernatorial position. The gubernatorial position had just been introduced by the 2010 constitution amendements.
Oparanya vied for the position on ODM ticket and went on to clinch the seat, becoming the first governor of Kakamega county. Oparanya gained public attention following his position as the governor.
He served for a term of five years before he was re-elected back to the same position in August 2017. By the time he was leaving office in 2022 after completing his two terms as required by the law, Oparanya had made a difference in Kakamaega county and he has also established a name for himself.
During his stint he spearheaded the construction of the famous Bukhungu Stadium which is well known as a political arena,
Oparanya has been serving as the deputy party leader of ODM, however, the ex-Kakamega governor has not been in good term with his boss. Despite the conflict Oparanya has not resigned as the deputy party leader.
Wycliffe Oparanya Net Worth
Oparanya is one of the richest politician in Kenya with a net worth of over Ksh 1.2 Billions including his assets.
Wycliffe Oparanya Wife and Kids
Oparanya hails from Luhya community where polygamy is allowed. As a luhya man he os married to two wives Caroline Mchome Ambetsa and Priscilla Oparanya. Carolins is the first wife and also served as the first lady of Kakamega county.