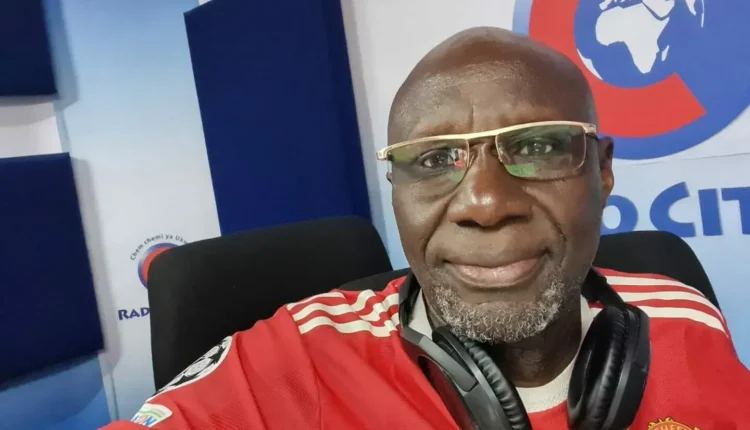 Fred Obachi Machoka Bio, Early life, Career, Family, And Net Worth.
Fred Obachi Machoka is one of the most popular and successful journalists, presenters, Kenyan media personalities, and the long-time host of the favorite Roga Roga Radio citizen show. He proclaims himself as the Blackest Man in Black Africa.
Fred Obachi Machoka hosts the Roga Roga show aired on citizen TV and radio; the program promotes rhumba music. He has been in the industry since 1975 and has a remarkable record.
Uncle Fred Obachi has also served in the Kenya National Police as a GSU Officer at the northern frontier for 4years before resigning and becoming a Radio presenter.
Fred Obachi Machoka Early life.
The media personality was born on September 9, 1953, in Kisii County, Kenya. The journalist has three siblings, including the principal of Emeroka Secondary School, Nyaega, and United States-based Rodinson Onchomba.
Uncle Fred Machoka's father, Mzee Mathew Obachi, and Mrs. Obachi are still alive. Uncle Fred Machoka's parents never tolerated their children's wrongdoing; despite his father being a teacher, he insisted on discipline while raising Fred and his siblings.
Machoka attended Mweiga primary school. He recalled himself as a tiny school boy alongside his classmates. Later, he joined Nyeri High for his secondary school education. Uncle Fred Machoka then studied at the University of Nairobi, pursuing a degree in journalism and communication.
Fred Obachi Machoka career.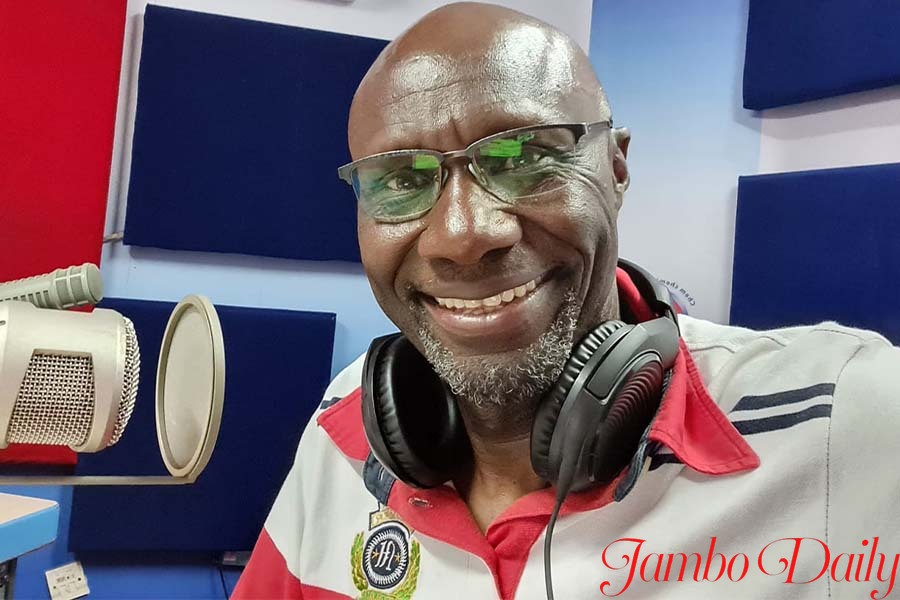 Uncle Fred Obachi was working as a GSU officer when he discovered his talent as a journalist. In 1975, he joined the "SANYO juu SANYO talks." Being courageous, he tried it out, and surprisingly, he won; he had to Go to SANYO radio to pick a prize. The program producer met him and commented on him for his unique voice.
While still a GSU officer, he became interested in radio broadcasting. Later, he resigned from GSU ( General Service Unit) and got a job promoting SANYO electronics, which had a poor market.
He aided in popularizing it with five five-minute advertisements on KBC, known as VOK ( voice of Kenya). His motive was successful, and in the span of three years, SANYO became a leading electronic-selling brand in Kenya.
After he graduated, despite being new in the journalism industry, the determined Uncle Fred Machoka improved his skills and established himself as a commercial broadcaster. He became famous in the world for broadcasting some of them, including
ugua opole na lucozade

sportsman ni sawa hasa
In 1988, he began his outfit FM35. His main goal was focused on commercial broadcasting. In 2002, Uncle Fred Machoka moved to RadioCitizen, where he worked for over 20 years. He hosted various shows, including Mambo Mseto, Mambo Mseto Sundower, and Jambo Kenya.
He also worked as a news anchor for Citizen TV. In 2014, he won the award for best radio presenter in the Uzumaki Awards; in 2015, he was named the best Radio presenter in the Mangaka Awards. Apart from media, he is also locally involved in community initiatives and charities; he runs a foundation that aids the lowly disadvantaged children at Kisii County.#3
Fred Obachi machoka Family
Uncle Fred Machoka is married to his beautiful wife, Sophia. Both have four children: Santos O. Machoka, Marvin Machoka, Victor Machoka, and Angel Machoka. The family also has some grandchildren.
Fred Obachi Machoka Net Worth
He is a six-figure category (millionaire) and a man of fortune business. His wealth comes from his selfies, FM 35 commercial broadcasting, and ranch.