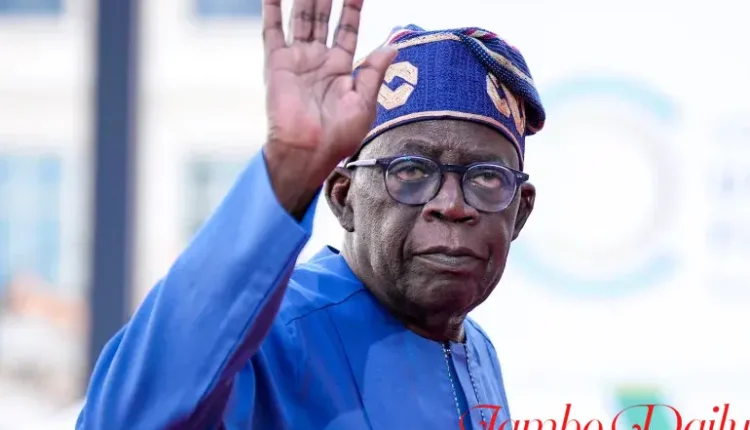 Nigerian Supreme Court Upholds President Tinubu's election victory
The Supreme Court of Nigeria on Thusrday October 4 affirmed President Tinubu's election victory, putting an end to a legal challenge made by his two main competitors who had maintained that his victory was tarnished by irregularities.
The decision gives Tinubu, 71, a clear mandate to run Africa's most populous country, which is dealing with double-digit inflation, foreign currency shortages, a sinking naira, pervasive insecurity, and crude oil theft.
The biggest opposition, People's Democratic Party (PDP), said it was "alarmed and disappointed" by the ruling, but Tinubu welcomed the judgment. The opposition leaders had all rejected President Tinubu's election victory.
"We are all members of one household, and this moment demands that we continue to work and build our country together," Tinubu said in a statement.
After nearly three decades of practically uninterrupted military dictatorship, Nigeria returned to democracy in 1999, but charges of election rigging and fraud have followed its political cycles.
The ultimate ruling of seven Supreme Court justices on President Tinubu's election victory followed a pattern witnessed in prior presidential elections that were contested in court. None of the legal challenges to the results have been successful.
"This judgment by the Supreme Court has evidently shaken the confidence of Nigerians in the judiciary, especially the Supreme Court as the last hope of the common man," the People's Democratic Party (PDP) remarked.
The PDP's Atiku Abubakar and the Labour Party's Peter Obi finished second and third in the February election, respectively, but both rejected the results and demanded that Tinubu's victory be overturned.
Read, The Most Populated Countries In Africa
The two opposition leaders had filed an appeal against a tribunal ruling on President Tinubu's election victory on September 6.
They claimed in their appeal that the election commission failed to electronically send results from polling sites to an online portal, undermining their credibility.
They further claimed Tinubu did not satisfy the legal threshold to become president since he received less than 25% of the vote in the federal capital of Abuja.
All of their arguments on were rejected by the judges.
The same trend was witnessed in Kenya where opposition leader Raila Odinga of ODM challenged William Ruto's win in the 2022 presidential election. The Supreme Court of Kenya unanimously declared that William Ruto had won the election, putting to an end the legal battle.
Read aklso, Bola Tinubu Declared Nigerias President-Elect