Amin Mohamed Ibrahim Bio, Education, Career, and Net worth
Amin Mohamed Ibrahim is the current Directorate of Criminal Investigations. The new DCI sheriff came into power following his appointment by the president, Dr. William Ruto, conferred by section 30 of the national police service Act,2011, weeks after former DCI boss Mr George Kinoti resigned.
The newly elected DCI head has served the national police service for over 30 years. Before that, Amin had also served as the director of the police internal affairs unit and director of the Banking fraud unit.
Amin Mohamed Age and Place of Birth
Amin Mohamed was born in 1964.
Amin Mohamed's educational background.
Amin Mohamed is a Master's degree holder in criminology and security and security Management from Egerton University. He also holds a Diploma in International studies from the University of Nairobi.
Amin's Career.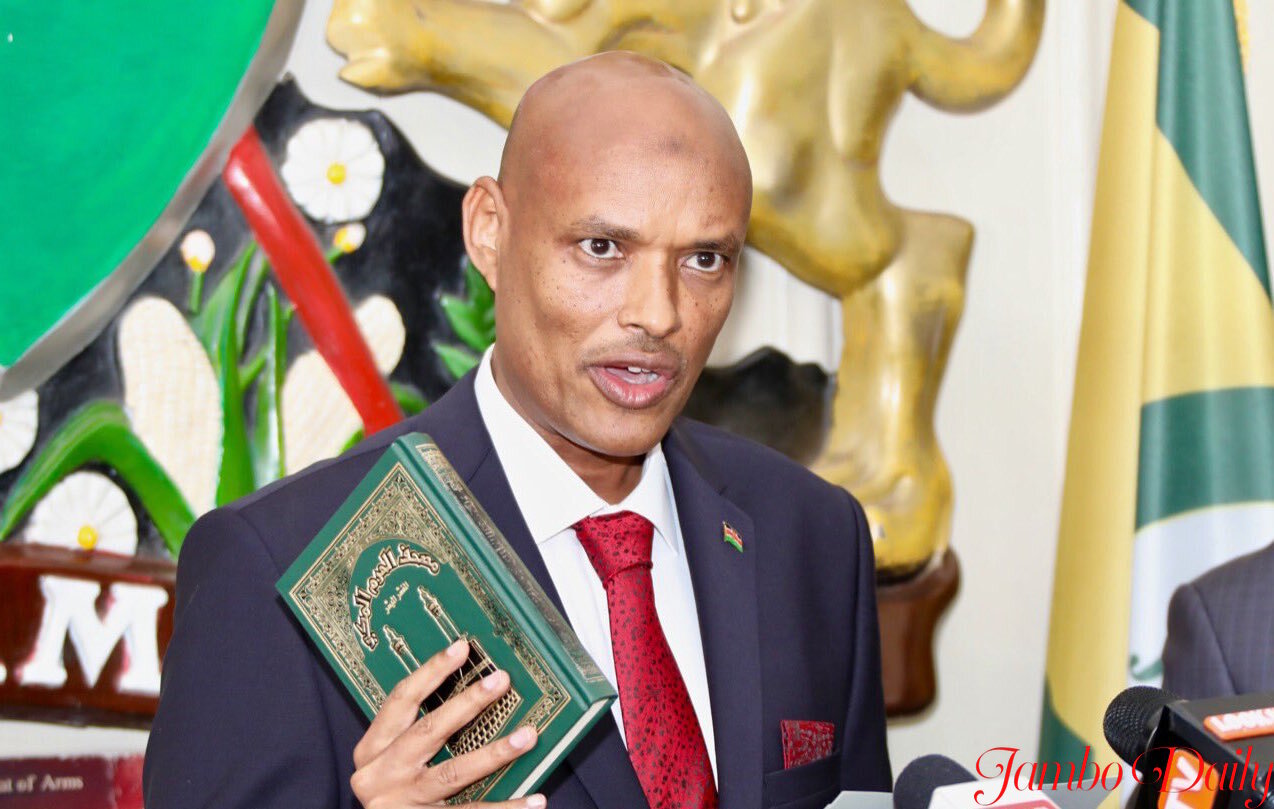 Amin Mohamed joined the Police Service after graduating in 1989; he first began at Bugoma police station and later at Pangani police station. Amin later proceeded to kasarani as inspector of police before serving as DCIO in langata, kilindini, Thika, and Mandera.
He was also the Rift Valley regional DCI boss in 2007 when the country witnessed the post-elections that led to a great disaster. Amin was summoned as a witness in the International Criminal Court during the tenure of Fatou Bensouda. Amin's office allegedly took part in carrying investigations that related to the bloodshed of the post-elections.
Amin held a senior position in the police service, including the director of investigations at the DCI headquarters and the director of the banking fraud unit. He also holds the rank of senior assistant inspector general police.
Amin also investigated and prosecuted the catholic priest and five others who were behind the death of Bishop Luigi Locati of Isiolo Diocese.
Amin stated that some achievements in his enforcement career included a successful investigation of a case involving the former deputy chief justice Ms. Nancy Baraza and Rebeca Kerubo. He also testified before the Judicial Service Commission sub-committee and the tribunal chaired by the retired former Chief Justice Augustino Ramadhani.
The new DCI boss, Amin Mohamed, was sworn in the office presided over by Chief Justice Martha Koome at the Supreme Court. Being sworn In as the DCI boss, Amin promised a vibrant readiness for all duties assigned within the office.
Amin also released his phone contact to the public and anyone else who would want to reach him out quickly; for serving in the police service for more than 30 years, he vowed allegiance to the rule of law while exercising his duties.
Amin Mohamed's Net Worth.
Amin Mohamed has entered the highest-paid civil servant in Kenya, earning over Ksh 700,000 per month; his estimated net worth is more than 20 million Kenya Shillings.