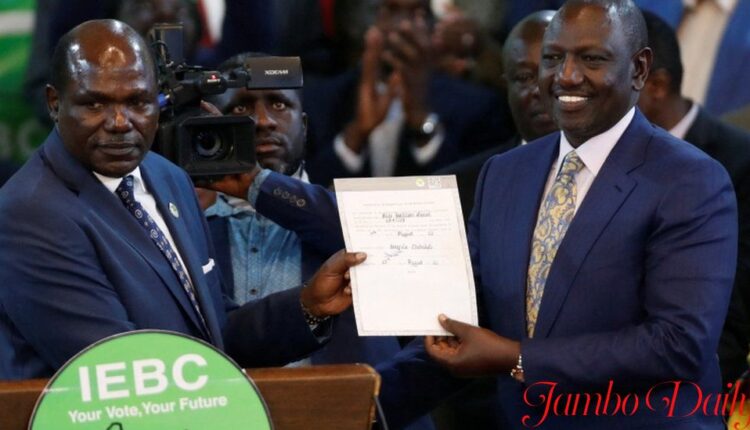 William Ruto Biography, Age, Education, Controversies, Wife and Net Worth
William Ruto, born William Kipchirchir Samoei Ruto is a veteran Kenyan politician and President-elect after being announced as the winner of the August 9th, 2022 general election. The UDA gaffer has served as Kenya's Deputy President for 10 years from 2013 to 2022 alongside Uhuru Kenyatta, the outgoing President of Kenya. Ruto is well known as a soft-spoken leader who stands firm with what he believes in.
Ruto rose to prominence during Moi's era when he joined the famous group dubbed Youths for KANU 92 (YK92). He went on to establish his name on the political scene when he was elected as a member of parliament representing the people of Eldoret South in 1998. His political star started shining from that point and he has risen in the ranks to being the president-elect in a span of 24 years.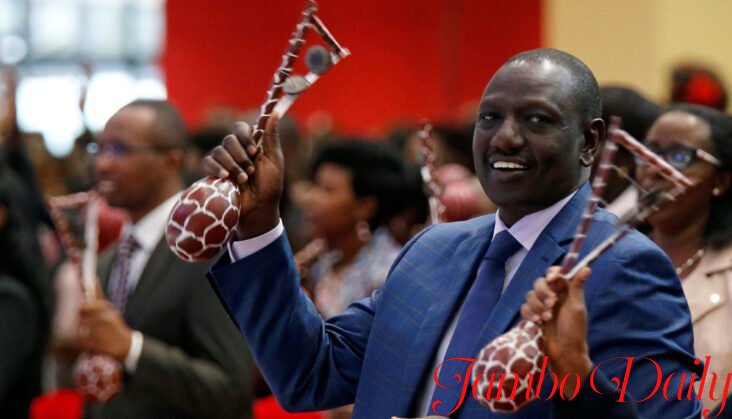 William Ruto Age and Place of Birth
William Samoe Ruto was born in a small village in Uasin Gishu county called Sambut. He was born on December 21, 1966.
William Ruto Parents
Ruto is the son of the late Daniel Cheruiyot and Sarah Cheruiyot. He was raised in a humble family. His parents didn't have much and offer apart from the basic needs
William Ruto Education Background
He began his schooling at Kerotet Primary School for elementary education before joining Wareng Secondary. After that, he joined Kapsabet Boys High School for his secondary education.
After completing his secondary education, he enrolled at the University of Nairobi where he graduated with a bachelor's degree in Botany and Zoology in 1990.
He then advanced and pursued a master's and doctorate degree still from the University of Nairobi. He acquired his master's in 2011 and his doctorate in 2018.
William Ruto Wife and Kids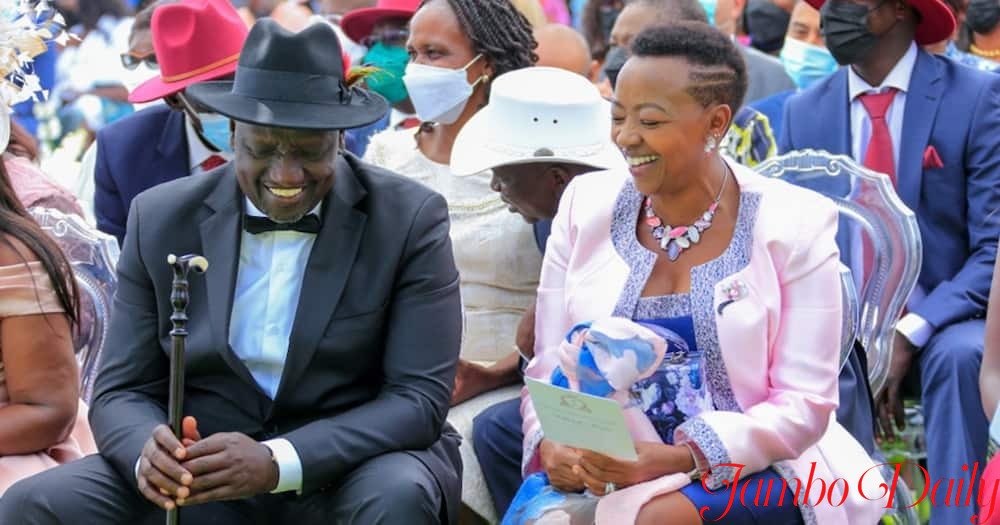 Ruto is a husband to Rachel Chebet and a proud father of seven, Nick Ruto, June Ruto, Charlene Ruto, Stephanie Ruto, George Ruto, Nadia Cherop, and Abby Ruto.
Career
Political Career
Before joining politics Ruto worked as a teacher in the North Rift part of Kenya during his University days.
His political journey began when he met his political father the late former president Daniel Toroitich Arap Moi. The then young man met Moi through his church leadership at the University of Nairobi.
In 1992, he found his way into the government after he was recruited as the Treasurer for YK'92, a youth group that was formed to campaign for Moi's re-election during the 1992 general election. Given this opportunity, he managed to learn the tricks of Kenyan politics and went ahead to cement his name in that field.
In 1998 he decided to dive deeper into politics after he contested for Eldoret North parliamentary seat on the KANU ticket. He went on to win the election and in 2002 he was appointed to serve as Minister of Home Affairs heading that docket for only five months.
Presidential Aspirations and Serving in Kibaki's Government.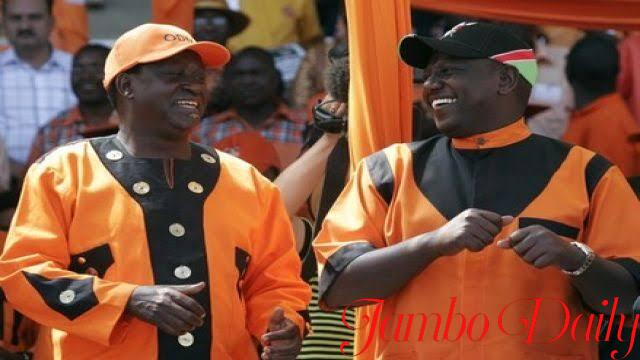 Ruto's presidential ambition began in January 2006 when he announced his decision to vie for the presidency in the 2007 general election. However, his declaration received a major pullback from KANU leaders including former President Daniel Moi.
Due to negative feedback from his party, Ruto decided to look for other options to pursue his ambitions since his party which was headed by Uhuru Kenyatta at that time decided to support Mwai Kibaki.
While KANU moved to support Kibaki, Ruto on the other hand decided to try his presidential shot on Orange Democratic Party (ODM) ticket. Ruto joined Raila Odinga and Musalia Mudavadi in the party's nomination process but Raila Odinga emerged as the winner while Ruto placed third in that competition in September 2007. In October 2007, the poultry farmer resigned as KANU's secretary general and became an ODM soldier.
The 2007 general election didn't pan out as they had expected as they lost the election to Mwai Kibaki. Following the announcement of the presidential results, the country sank into post-elections violence and eventually, Kibaki had to share the government equally with his competitor Raila Odinga.
In the "Nusu Mkate" government Ruto was named as the Minister for Agriculture. At this time he was still serving as a member of parliament, a position he held for 15 good years from 1998 to 2013.
During the 2010 constitution amendments, Ruto was among the leaders who led a NO campaign but YES ended up winning in the referendum giving birth to the current constitution.
Serving as Deputy President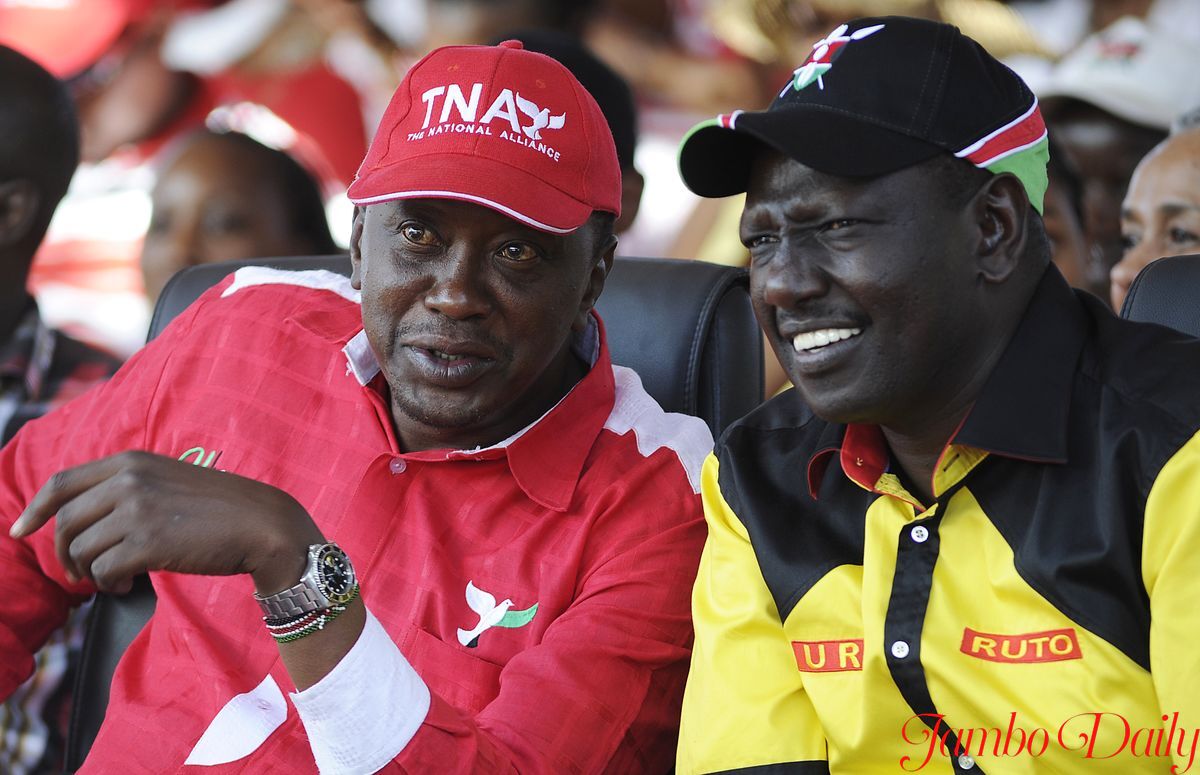 In 2013 Ruto joined forces with Uhuru Kenyatta in his bid to vie for the presidency in the 2013 elections where he was appointed to be his running mate.
The duo run a successful campaign under the TNA party ticket beating former Prime Minister, Raila Odinga. By winning the election he became the first Deputy President under the 2010 constitution reforms.
After their first term lapsed the two decided to dissolve their parties, TNA, URP, and parties in order to form one party which was dubbed Jubilee Party. Through a job well done in their first term majority of Kenyans decided to add another term in 2017 again defeating Raila Odinga.
Falling out with Uhuru Kenyatta and Winning the 2022 Elections.
After winning the 2017 elections the brothers who were termed inseparable started having problems in their newly built Jubilee house. As time went by the gap between them kept widening, in 2018 Uhuru shocked the country after he United with their long-time political rival Raila Odinga.
This move wasn't received well by the Deputy President and it portrayed a different picture between President and his deputy. In 2019 Jubilee's house was a total mess and in 2020 members started choosing sides. Some remained in the Jubilee party while others moved with Deputy President and founded a new home, UDA.
As elections were approaching his long-time friend, Uhuru opted to support Ruto's rival Raila Odinga and the two launched the Azimio coalition which comprised Jubilee, ODM, and other parties. On the other hand, Ruto was also strengthening his brigade and he brought the likes of Musalia Mudavadi and his friend Moses Wetangula together with other parties and they founded the Kenya Kwanza coalition.
Ruto touched the ground with a "hustler" and "bottom-up" narrative and they blended well with a common "mwananchi". This made him gain a massive following around the country. In order to fight the narrative, his competitor cited that the narrative was dangerous as it involves "Haves and have not" but it was too late to kill the narrative.
After a long campaign period, his efforts eventually paid off as he was announced as the President-elect on August 9th, 2022. Ruto garnered 50.49% of the total votes cast.
William Ruto Net Worth
He's categorized as one of the richest people in Kenya owning different companies in and out of Kenya. At the moment his net worth is estimated to be over 40billion Kenyan shillings.