Timothy Wanyonyi Biography, Accident, Age, Wife, Salary and Net Worth
Timothy Wanyonyi (Timothy Wanyonyi Wentangula) is an industrious Kenyan politician serving as a Member of Parliament representing the people of Westlands, Nairobi County.  He is the younger brother of Ford Kenya's leader and Bungoma Senator,  Moses Masika Wentangula.
Compared to his elder brother who is more vocal when it comes to politics, Wanyonyi is the opposite of him as his development projects speak highly of him. As an outgoing member of parliament, he has already declared his bid to run for the gubernatorial seat come August 2022.
He has served as a member of the parliament for Westlands for two terms. Despite his disability, he has been showing outstanding performances since he was elected in 2013 on an ODM ticket.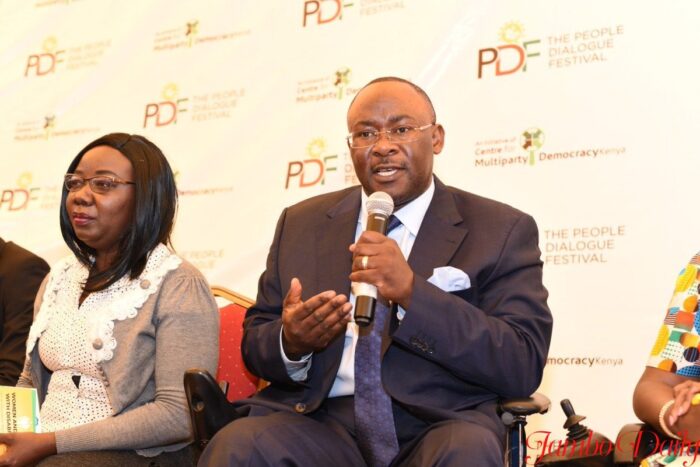 Timothy Wanyonyi Age and Place of Birth
He was born and raised in Mukhweya village, Kabuchai Constituency in Bungoma County. However, his actual age is not known at the moment but will be updated soon.
Timothy Wanyonyi Family and Siblings
His father is a retired teacher though much is not known about him and his mothers. He is the seventh born in their family, and brother to Moses Wetangula, a renowned politician. Other Siblings include Fred Wetangula, Emmeryncian Waswa, and the late Tony Waswa.
Education
Tim attended Lurende Primary school before proceeding to Kibabii boys high school and later Nairobi School. He passed his high school level with flying colors and he was offered admission at the University of Nairobi to study art.
However, he turned down the offer and decided to pursue a career in law after his elder brother's influence. He flew to India in the early 1990s where he pursued a law Bachelor of Laws (LL.B)at the University of Delhi. He later returned to Kenya and pursued a post-graduate diploma in law.
Timothy Wanyonyi Disability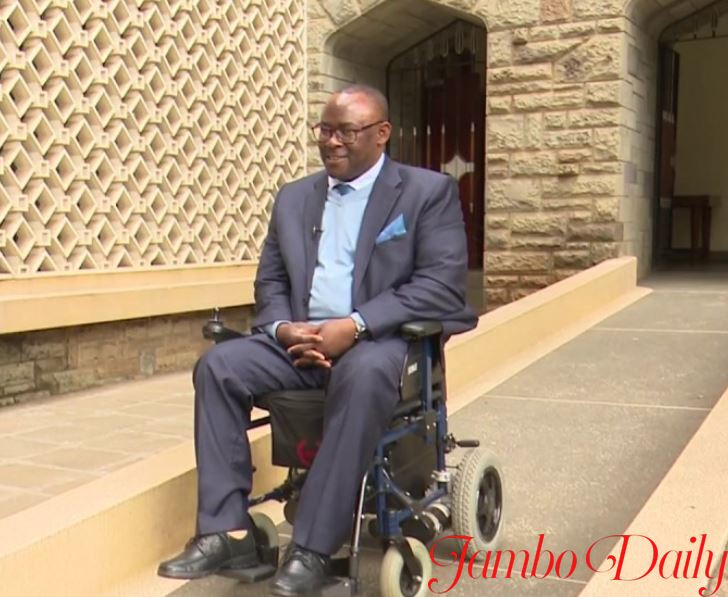 Wanyonyi was born healthy and in good shape, he grew up just like any other kid getting all the necessities he wanted as a child. Wanyonyi was a well-abled physically person until 1998 when his life changed.
In an interview, with Citizen's tv Journalist Lilian Muli, he narrated how his life changed in a span of seconds. Wanyonyi stated that the incident happened in Ngara where he heard somebody shouting shoot him and within no time he had something him on the back and he lost himself he tried to rise but he was unable.
After the incident, he was rushed to Aga Khan hospital where the doctors declared he would no longer walk again since he had suffered severe spinal cord damage. The news was the most heartbreaking news he has ever received considering he was just a young father with huge ambitions and he could not imagine spending the rest of his life in a wheelchair.
He was then sent to Brussels, Belgium where he underwent rehabilitation treatment. The treatment was very helpful as he was able to cope with the situation and regain his strength of continuing with life.
Timothy Wanyonyi Wife
Wanyonyi is happily married with three kids twin daughters and a son. After his accident, Wanyonyi termed his wife as his source of strength considering how well she received him considering his condition. The two have stuck together for over two decades now
Career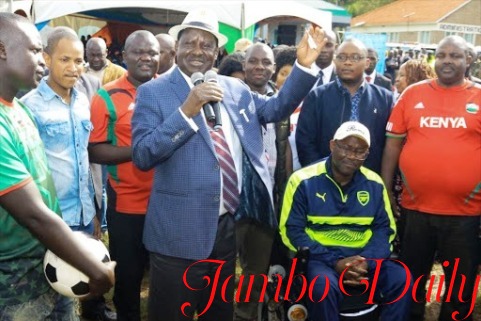 Wanyonyi started his career as a lawyer working at his brother's law firm in 1998. However, that same year he encountered an unforgettable ordeal that left him totally disabled.
After he recovered from the incident he founded his own law firm named Timothy Wanyonyi and Co, Advocates. He also the architecture behind the Kenya Paraplegic Organization.
Political Career
Having an elder brother as one of the prominent politicians in the country, Wanyonyi was inspired to join politics. He began with a lower seat where he was nominated as Nairobi's councilor now (MCA) in 2008.
He fought and found a suitable spot in Nairobi's political scene, being elected as a member of parliament for Westlands for the first time in 2013. When he was elected he gave the position all was required and made the people of Westlands happy. In 2017, Westland's voters rose early re-elected him for the second term.
As we are approaching the 2022 election, Wanyonyi has declared his intentions to extend his ambitions and efforts to serve Nairobi as a whole if given a chance. He declared he was going to be on the ballot come 2022 as a gubernatorial candidate. He will be facing the likes of Johnson Sakaja, Anne Kananu, and others. Wanyonyi will run on an ODM party ticket.
Net Worth
As a member of parliament, he earns approximately Ksh 700k without allowances which adds up to Ksh 100k.