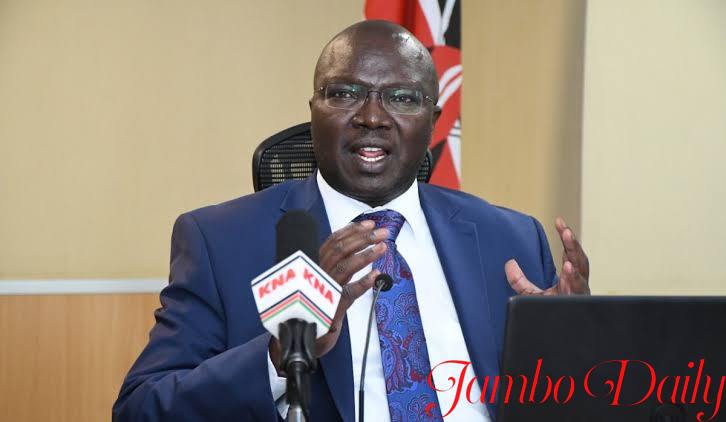 Simon Chelugui Bio, Career, Age, Education, Family, Wife and Net Worth
Simon Chelugui is a well-known Kenyan politician and activist currently, serving as the Cabinet Secretary for Cooperative and MSME development. Simon was appointed to serve in that capacity by H.E William Ruto on 27th Sep 2022.
Prior to his current position, Chelugui had served in two dockets during Uhuru's regime. He was first appointed as the Cabinet Secretary for Water and Sanitation before the Cabinet reshuffle that sent him to the Ministry of Labour. Additionally, Chelugui is the only Cabinet Secretary from Uhuru's administration who will also serve in Ruto's administration.
As a politician, he had declared his bid to run for the gubernatorial position in the 2017 general election. However, he later pulled down from the gubernatorial race.
After he stepped down from the race, he decided to join the senatorial race. However, despite giving up the gubernatorial position he was defeated by Gideon Moi, a co-principal of the One Kenya Alliance (OKA).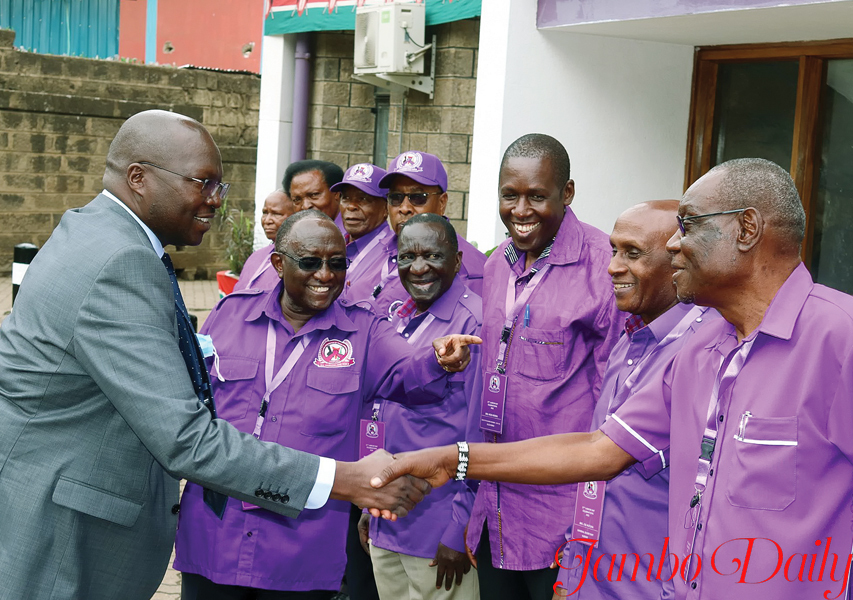 Career
Chelugui began his career as an activist, he was then hired as the betting and licensing board director. In this capacity, he was able to fully establish his name in the political field.
Moreover, Chelugui has also served as the Constituent Development Fund (CDF) board director as well as the board chairman. As the director, he came up with a perfect strategy, Economic Stimulus Package ( ESP).
The ESP strategy really helped in making sure that over 22 billion Kenyan Shillings were allocated to development projects. In 2017, Chelugui decided to vie for an elective position in Baringo County.
He went ahead and confirmed his interest in the office of governor representing. However, he later reconsidered his decision and decided to run for a lower position. Chelugui joined the senatorial race where he faced Gideon Moi, who was running for his second term.
During the August 2017 general election, Chelugui was defeated by Gideon Moi. Despite losing the election Chelugui was not left out of the government as he was nominated as a cabinet secretary.
Serving as a Cabinet Secretary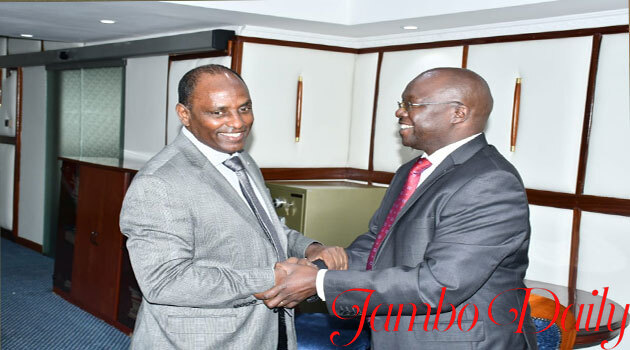 Chelugui was first nominated to serve as Cabinet Secretary for Water and Sanitation by H.E Uhuru Kenyatta to serve under his administration in 2017. During his tenure, the ministry of water was facing several challenges including corruption.
In 2019, Chelugui was questioned by DCI regarding the Itare dam which had corruption challenges. Chelugui spearheads the construction of the Karemeno dam which is going to help many people and especially in Nairobi.
Chelugui also appointed a task force that was going to help the ministry to investigate and inquire general safety of dams countrywide.
Chelugui served as the CS for water for three years before he was moved to the Ministry of Labor and Social Service. In January 2020 president Uhuru reshuffled his cabinet and Chelugui was appointed as the Cabinet Secretary for Labor and Social Service.
Following the Change of administration, Chelugui has also been appointed to serve for the third term as minister. In Ruto's administration, Chelugui will be the Cabinet Secretary for Cooperative and MSME Development.
Simon Chelugui Age and Birth Place
Chelugui was born in Kenya, however, due to his secretive nature, he has not revealed his actual date of birth. The information regarding his date of birth and place of birth will be updated as soon as it's available.
Simon Chelugui Family and Wife
Much is not known about his parents or his family background. Moreover, he has managed to keep his love life very private and nothing is known about his wife or children. This information will be updated as soon as it's available.
Simon Chelugui Education Background
Chelugui is a well-learned person with a bachelor's degree in Commerce from the University of Nairobi. In addition, he also has an MBA (Management ) degree. Chelugui also holds an MSC. in Soil and Water engineering degree.
Simon Chelugui Net Worth
Being a Cabinet Secretary Chelugui earns a lucrative monthly salary including allowances which sum up to approximately 1 million Kenyan Shillings. However, Chelugui has not yet disclosed his actual net worth. Use