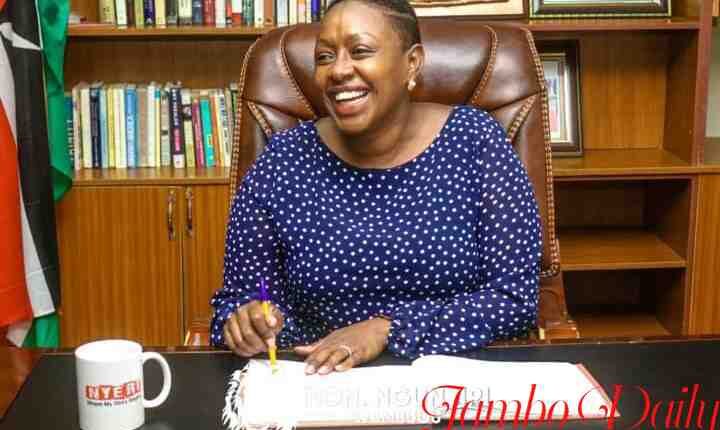 Sabina Chege Biography, Career, Husband, Net Worth, Kids, Age and Education
Sabina Chege (Sabina Wanjiru Chege) is a vocal Kenyan politician serving as Muran'ga Women Representative. Prior to her current position, she enjoyed a very successful career in the media industry serving as a radio presenter and actress.
The iron lady has dominated the political field, becoming one of the most powerful women in politics. Since she joined politics in 2017, her career in that field has been growing rapidly and she has been elected twice to represent the people of Murag'a.
Her attractive and stunning beauty is not the only thing that describes her, cool personality and leadership skills describe her more. When it comes to performance, she doesn't need to take hours explaining since her development projects can be traced from a distance.
The gorgeous women representative has already declared her bid to run for the gubernatorial position in the upcoming election. 'Mama County' as she is well known will battle the likes of Irungu Kanga'ta in order to clinch the county's top job.
Despite being a performing a leader she has on several occasions been entangled in political controversies which will be covered in this article.
Sabina Chege Age and Place of Birth
Sabina was born was in Murang'a country, on August 22nd, 1978, she will be turning 44 years in August 2022.
Sabina Chege Husband and Kids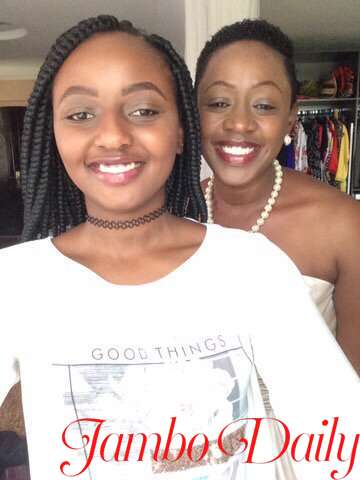 The attractive women rep is married to Maina Gaitho, a former Kenya Daily Board acting General manager, as a second wife. She is also a mother of three kids, however, she has only one child with Maina while the other two are from her past relationship.
Sabina Chege Wealth
Sabina is one of the richest female politicians in the country with an estimated net worth of Ksh 100 million. Sabina earns over Ksh 700 monthly as a public servant.
Career
Media career
She began her career working for local vernacular radio stations, starting with Coro Fm before moving to Kameme Fm. Her mastering of the Kikuyu language and how she eloquently delivered it landed her a media job without any papers.
Sabina worked with Kameme for almost three years before moving to Communication Firm Space Africa as the regional manager. With over half a decade of experience in media, she was employed by Kenya Broadcasting Corporation (KBC), a state-owned station in 2007.
With the KBC she worked as a program controller where her main role was to ensure everything aired in the station relates to the station's rules and regulations.
In her early career, she graced our screen with her prowess acting in a once favorite Kenyan soup "Tausi" aired on KBC. During her University year, she was featured by the Late John De Mathew in one of his songs dubbed "Njata Yakwa".
Political Career
Speaking of beauty with brains then Sabina is a clear definition of such a description. She joined politics in 2013 to vie for the newly formed political position of a Women representative.
The seat was one of the positions added, after the 2010 constitutional reforms which aimed at promoting women to leadership positions. Despite being her first time to vie for an elective position she was elected overwhelmingly earning 96.6% of the total vote on a TNA ticket.
In her first term in office, she showed an outstanding performance, becoming a very vocal member of parliament in matters concerning women and children. She was appointed as the chairperson of the Departmental Committee on Education, Research & Technology and a member of the Constitutional Implementation Oversight Committee.
After she completed her first term she went back to the people of Murang'a and sought re-election for a second term in 2017. This time she vied for the position on a Jubilee Party ticket, which was formed ahead of the 2017 election by dissolving TNA, URP, and other small parties.
Sabina was elected for her second term and she was appointed to serve as the chairperson of the Parliamentary Committee on Health.
Being a vocal politician she has tabled several bills including the Kenya National Blood Transfusion Service bill in 2019. The bill was aimed at commercializing blood transfusion, it was also suggesting the creation of a national body that will coordinate blood donation nationally.
Controversies
Election rigging claims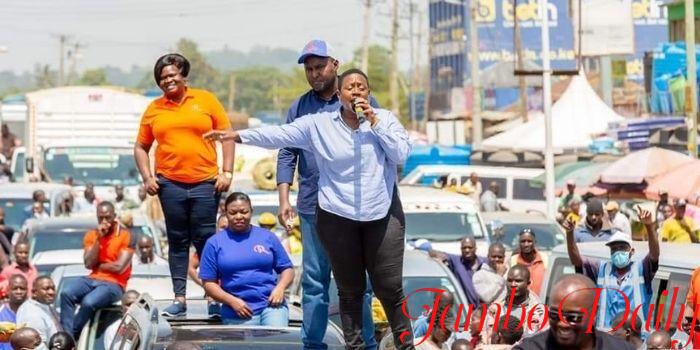 On February 10th, 2022, she found herself in the receiving end after her 2017 rigging election claims. Many Kenya on social media were left wondering what she meant while others came blazing to criticize her speech.
In an Azimio la Umoja campaign in Vihiga Sabina replied to her political opponent Kenya Kwanza on matters regarding election rigging. In her speech, Sabina stated "I have heard some saying that we stole the election, ok there is some truth on that. They should know if we managed to rig in that election, what makes you think we can't do something on this."
Last year she was in the spotlight again after chaos erupted in Kenol during the Deputy President's visit. The Women's rep was accused of being behind the chaos where two people lost their lives.
According to sources, there was a plan to try and block Deputy President William Ruto from accessing the church he was supposed to attend. However, she came out to refute the claims stating it was Deputy president allies who had orchestrated the ugly scene.
Education
Chege began her schooling at Matu primary school and later transferred to Kinyona. After the primary, she proceeded to Mugoiri Girls High School.
She then joined the Institute of Management, then proceeded to the University of Nairobi, pursuing a Bachelors's degree in Education. She also did a postgraduate degree in communication from the same university.