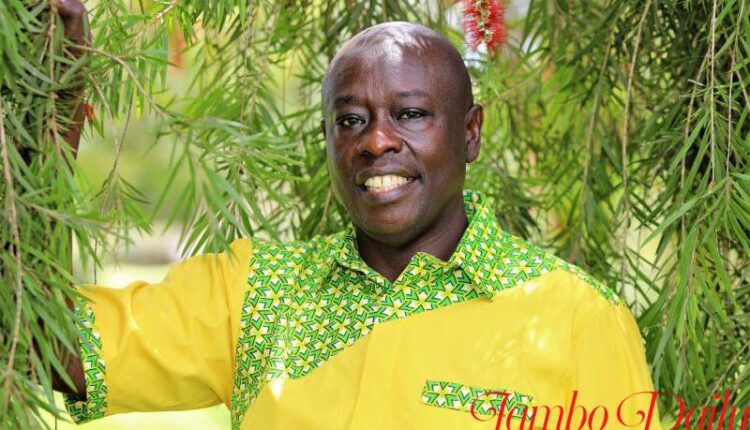 Rigathi Gachagua Biography, Career, Wife, Kids, Party, and Net Worth
Rigathi Gachagua, born Geoffrey Rigathi Gachagua is an outspoken Kenyan politician and renowned businessman. The eminent politician serves as a member of parliament representing the people of the Mathira constituency.
Recently, Rigathi was appointed as the running mate of the Kenya Kwanza coalition which comprises several parties including the United Democrat Alliance which is the main party.
The Mathira native had been serving behind the scene in matters concerning politics until 2017 when he vied for a parliamentary seat in the Mathira constituency. Gachagua has been described as a successful businessman but much is not known about his business or the industry he has invested in.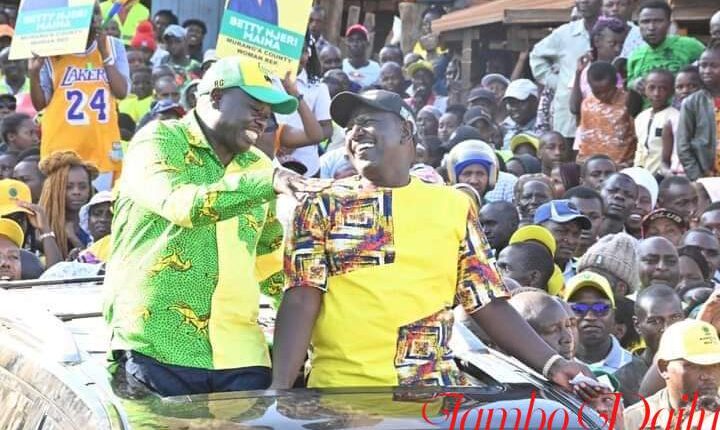 Rigathi Gachagua Age and Place of Birth
The distinguished politician was born in Ruguru village, Mathira constituency in Nyeri County in 1965.
Rigathi Gachagua Family
Gachagua is the son to Najashon Gachagua Reriani and Martha Kirigo. His parents were Mau Mau fighters in Mt.Kenya forest, where his father used to build as well as service for Mau Mau fighters.
He is the eighth born in a family of eight kids including the late Nyeri governor Nderitu Gachagua.
Educational Background
Gachagua began schooling at Kabiruinin Primary School between 1971 to 1977. After that, he proceeded to Kianyaga High School where he completed his O-Levels and A-levels.
He later joined the University of Nairobi in 1985 to pursue a Bachelor of Arts Degree in political science and literature, graduating in 1988.
Rigathi Gachagua Wife and Kids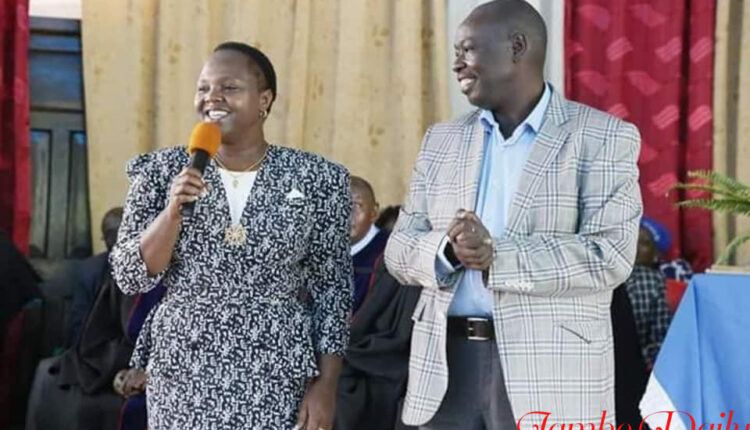 Rigathi is married to a humble and God-fearing lady, Dorcas Rigathi who serves as a pastor. Their union has been blessed with two sons, Gachagua Rigathi and Ikinu Rigathi.
Rigathi Gachagua Net Worth
The able Mathira man has an approximate net worth of over Kes 600 million. In 2021, he was in and out of court for graft allegations, where he was involved in a Kes 12 billion corruption scandal
Career
Civil Service Career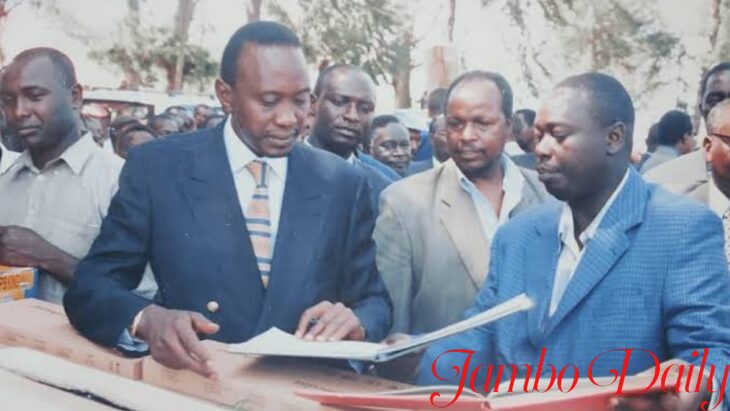 Gachagua's career as a civil servant began 30 years ago during Moi's era in 1989. His first assignment as a civil servant he was posted to the Ministry of Home Affairs & National Heritage, serving in that office until 1990.
In 1990, he was appointed to serve as a District Officer at Kirinyaga District where he was posted as a District officer cadet Kirinyaga district. He served in that capacity for only one year before he was moved to the office of President in 1991.
At the office of President Gachagua served as a Personal Assistant, Permanent Secretary to the Cabinet, and Head of the Public Service. He held the position for three years from 1991-to 1993.
In 1995, he received a promotion from District Officer 111 to Officer 11. The following year he was posted in the Kakamega district to serve as a District Officer but this time around he was promoted from District Officer 11 to Officer 1, serving from 1997-to 1999.
In 2001, he was appointed to a higher position serving as a personal assistant to then Minister of Local Government, Uhuru Kenyatta, until 2006.
After serving as the Personal Assistant to Uhuru for five years, Gachagua left the civil servant docket and shifted his full focus to the private sector, serving as the Director at Ridor Group of Companies until 2017.
Political Career
Gachagua joined politics in 2017 vying for a parliamentary seat. However, it is believed he was highly involved in county businesses when his late elder brother Nderitu Gachagua was serving as the governor of Nyeri County.
Gachagua went on and clinched the parliamentary seat and joined the parliament for the first time. Gachagua managed to cement his name in the political field in a very short time after the messy break-up in the Jubilee party.
The break-up led to the formation of another political party UDA which grew rapidly to become a national party. Following the formation of the new party which was associated with the Deputy President, Gachagua became a close ally of DP.
While the party went on to nominate the presidential running mate, Gachagua and other leaders were subjected to an elimination method and he emerged as the winner, beating the likes of Prof. Kithure Kidiki.  The two will be running on the Kenya Kwanza coalition ticket. If Gachagua and Ruto will get to the victory lane he will be the second Deputy President of Kenya.