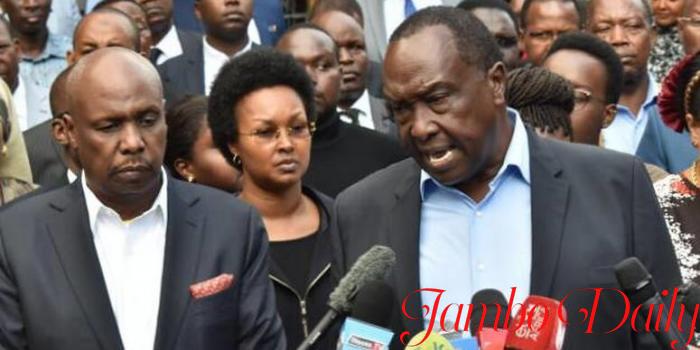 Raymond Moi Biography, Age, Wife, Education, Career and Net Worth
Raymond Moi, born Raymond Kipruto Moi is a Kenyan politician and former Rongai member of parliament. The Nakuru-based politician hails from a political family and his father served as the second President of Kenya for 24 years.
Raymond has served the people of Rongai constituency, Nakuru county for two terms from 2013 to 2022. Following his recent defeat in the recently concluded Rongai parliamentary elections, Raymond will now be replaced by Paul Kiber Chebor.
The veteran politician was the only remaining son of Moi in the political scene after his younger brother Gideon Moi was sidelined by the Baringo county voters as their senator on August 9th 2022.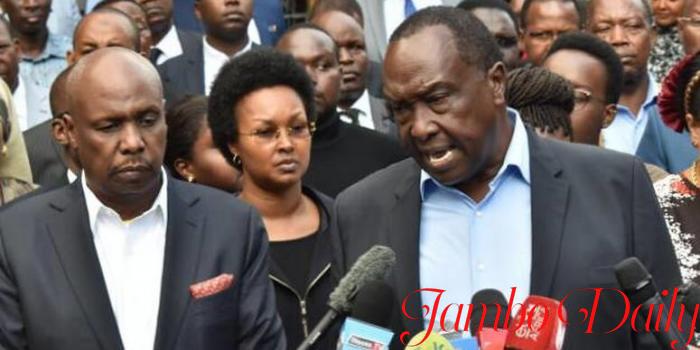 Raymond Moi Age and Place of Birth
The distinguished politician hasn't disclosed much about his actual date of birth but will be updated later.
Parents and Siblings
Raymond is the firstborn son of the late former President Daniel Toroitich Moi. His father took the helm after the death of Mzee Jomo Kenyatta in 1978, he went on to lead the country for the next 24 years leaving the ruling sword in 2002, and handing it over to the late Mwai Kibaki.
His father raised many political sons including the current President-Elect William Samoei Ruto. Moi didn't only coach outsiders, he also gave some lessons to his biological sons.
His son JT was among the people who tried their luck in politics but he wasn't lucky enough to get something. On the other hand, Raymond and Gideon have managed to successfully earn elective positions in Kenya.
Career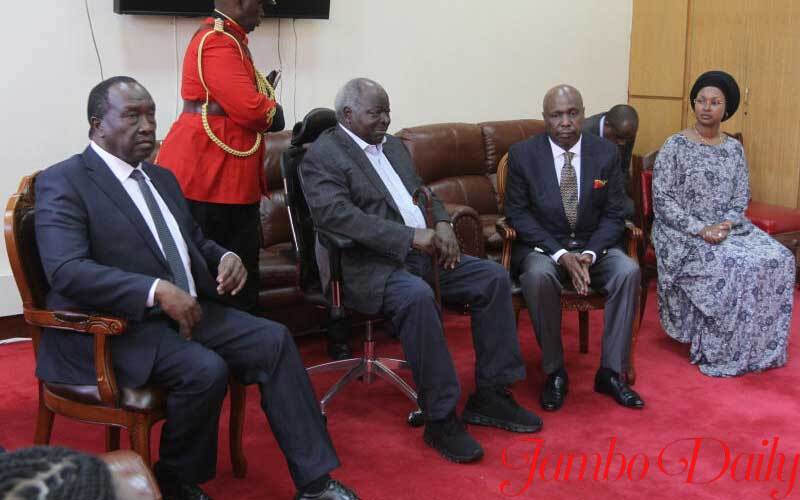 Raymond followed in his father's footsteps who was a well-known politician and most people referred to him as a political teacher who managed to lead the country for 24 years. Prior to seeking for an elective position, Raymond was operating behind the political scene for years supporting and guarding the interest of his father's party, KANU.
In 2007, he decided to dive into elective positions and sought for Rongai parliamentary seat on the KANU ticket. However, being his first time seeking an elective position Raymond wasn't lucky to ascend to constituent power at that time.
After failing to clinch the seat in 2007, in 2013 he was back on the ballot and made a second trial. This time around, his efforts were fruitful as he was handed the parliamentary baton.
During the 2013 election, Raymond was running in a very tight race against Kibet Komen who was vying on a Jubilee ticket. At that time Jubilee had dominated the region and people had adopted the "suit" narrative where they were voting for a single party. Beating a Jubilee candidate at that time was almost an impossible mission but the able son of Moi was able to beat all odds and clinched the seat with a Kanu ticket.
Raymond did an impressive job in his first term and in 2017 he was awarded another term by the people of the Rongai constituency. In 2021, KANU became Part of the Azimio coalition which comprised of so many parties including ODM, Jubilee, Wiper, and others.
This time around the move went against him as the region was a United Democratic Alliance. As the whole country went into voting mode on the 9th of August 2022, the people of the Rongai constituency weren't able to vote for the member of parliament slot. However, on 29th August Rongai residents got the opportunity to vote for their next member of parliament.
Raymond was among the aspirants defending his seat while Paul Chebor was on the other side hunting for his first time. After a long tallying process Raymond lost the seat to Paul Chebor.
Raymond Moi Education Background
Much is not known about his education level but he earned his degree program from the University of Nairobi.
Wife and Kids
Raymond is blessed with a beautiful wife by the name of Susan and their union has been blessed with three children.
Raymond Moi's Net Worth
His family is ranked as the second richest political family in Kenya after Kenyatta's. According to reports, the Moi family has an estimated net worth exceeding Ksh 70 billion. However, as for Raymond, his personal net worth is not yet in the public domain.