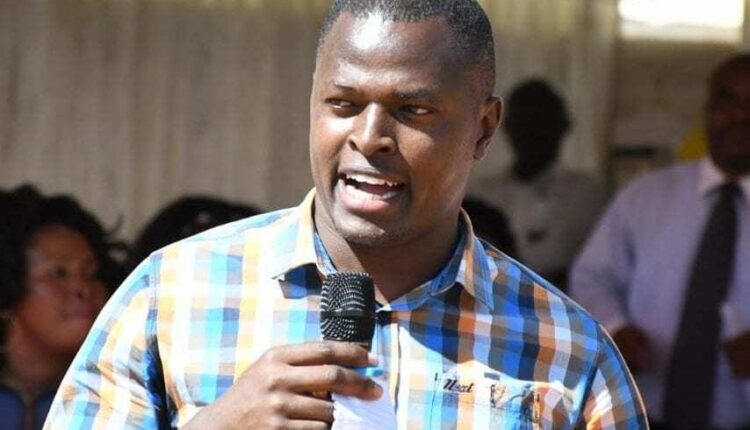 Ndindi Nyoro Biography, Career, Education, Family, Wife and Net Worth
Ndindi Nyoro is a young, collective, and outspoken Kenyan politician serving as a member of the parliament representing the people of the Kiharu constituency.
He is also an entrepreneur who has invested in numerous sectors including stocks and internet-providing services. His journey to success is an inspiration to many young generations who are willing to take a stand and follow his path.
Nyoro was born and raised in a humble background, his parents were peasants and even raising school fees was a problem. Through God's hand and hard work, Nyoro was able to get to the University where he got exposed to many positive ideas including leadership.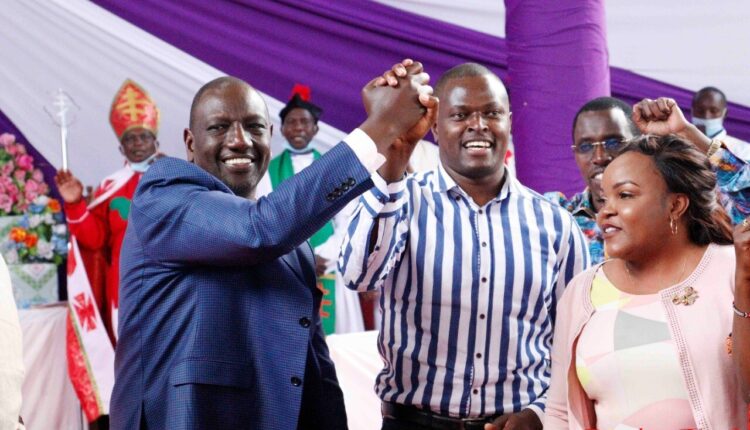 Ndindi Nyoro Age and Place of Birth
The businessman was born in Murang'a county in a small village known as Gathukeini on 12th December 1985.
Ndindi Nyoro Family
He was born the last born in a family of four, his father died when he was young and he has been raised by his mother.
Education Background
He began his schooling at Gathukeini primary school where he attained good grades to join Kiaguthu Boys. However, he never got the chance to join the school as her mother couldn't afford the school fees.
Despite losing the spot he landed an admission at Kiambugi Boys where the principal was a family friend allowing him to pay fees in installments. During his free time in school, he used to repair shoes for other students in order to assist in fee payment.
During holidays he burned charcoal and added the little he got to his school fee. After completing his KCSE he was the only student in the school who qualified to join the University.
He joined Kenyatta University in 2005, pursuing a Bachelor of Arts in Economics. He was later elected as the Academic Secretary becoming the Kenyatta University Students Association, graduating in 2009.
Ndindi Nyoro Wife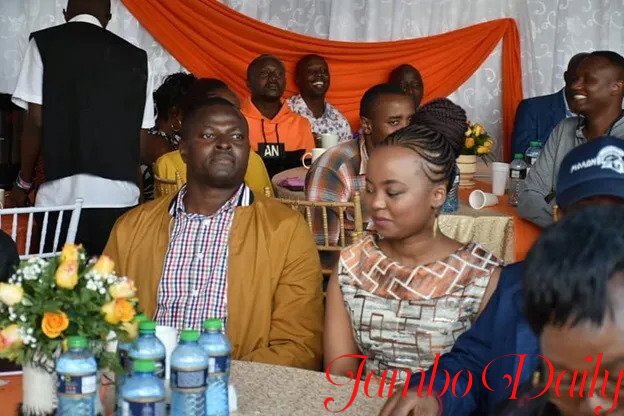 The vocal politician is married to a very beautiful Kikuyu lady by the name of Sophia Wambui, the two have not yet welcomed their firstborn.
Salary and Net Worth
As a member of parliament Nyoro earns a lucrative salary exceeding Kes 800k a month. Adding his salary and business his net worth is approximately Kes 200 million.
Career
Entrepreneurial Career
Coming from a humble beginning, Nyoro began hustling when he was still in the University starting small businesses that could cater to his basic needs.
He later landed a job as a stockbroker working part-time for Ngenye Kariuki and company stockbrokers.  After a while, he left the company and went on to launch his own founding Stockbridge Stockbrokers.
The young politician also started Afrisec Telecoms, an internet service provider. In 2016, he launched Investax capital alongside other partners. Investax is one of the biggest stockbrokers in Kenya.
Following the launching of Investax capital, Nyoro had to shut down Stockbridge to avoid internal competition.
Political Career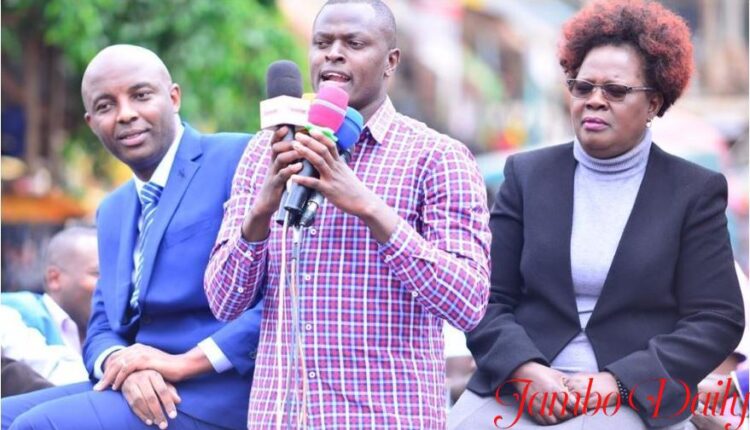 Nyoro got a broader idea of politics when he joined Kenyatta University. While at the university, he met numerous individuals who were interested in the same field as him.
Some of the people he affiliated with included senator Isaac Mwaura Maigua, the current speaker of Nyeri John Kaguchia, and Muchangaji Karemba a member of parliament.
Before making a decision of vying for an elective position, Nyoro was working as chairperson of the Kiharu Constituency Development Fund. He served in that position for three years from 2013 to 2016.
In 2017, he decided to try his luck in an elective position and vied for a parliamentary seat in the Kiharu Constituency. Following a clean job that he had done as chairman of the CDF, Nyoro clinched the parliamentary seat with 60,881 votes at the age of 32 years.
For the five years he has been on the seat he has widened his political network and established his name firmly on the ground. Being elected on the Jubilee ticket he joined the other members of the party to form the majority in parliament.
However, in 2019 the Jubilee house started experiencing hardship as the party leader and deputy party leader started having differences. As the gap between the deputy leader and party chairperson widen members started choosing the side they felt safe.
The 'Tanga tanga' and 'Kieleweke' sides emerged as two groups in one party and one of them had to leave. The 'Tanga tanga' brigade headed by the Deputy president left Jubilee and formed United Democratic Alliance (UDA) one of the biggest political parties at the moment.
Nyoro decided to follow the Dp where he has grown to be his close confidant and chief campaigner in DP's presidential bid. His closeness to the DP has left many speculating he might be the next DP if Ruto chooses him as his running mate.
In 2021, he was among the leaders who rejected the Building Bridges Initiative. Though the initiative passed in the parliament it was later overturned by the Judiciary.