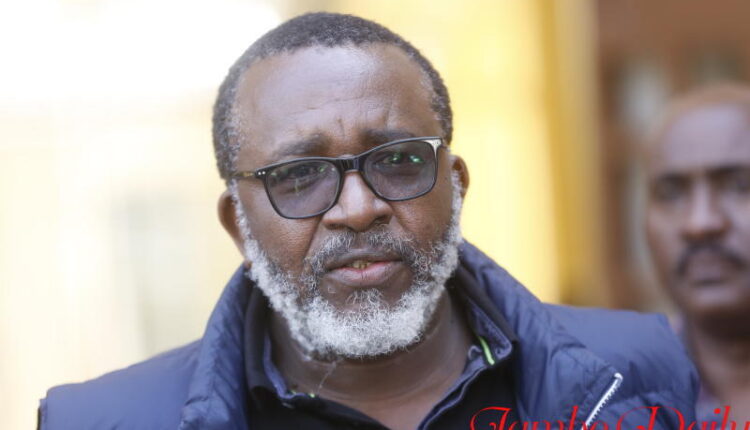 Mithika Linturi Biography, Career, Age, Scandals, Wife, Education and Net Worth
Mithika Linturi (Franklin Mithika Linturi) is a well-known Kenyan politician based in Meru serving as the Cabinet Secretary for Agriculture. Linturi was vying for the Meru gubernatorial position but he lost the seat to Mwangaza Kawira. Additionally, Linturi has served as a Senator of Meru County.
Linturi has been on the political scene for more than twenty years where he has been loved and hated in equal measures. Despite being in politics for more than 20 years Linturi came to Kenyan's attention in 2021 during his controversial divorce from his wife. Since then 'netizens' eyes have been monitoring him closely and he has been hitting the headlines with a string of scandals from rape to hate speech.
Before being elected as a Senator he had served as a member of parliament representing the people of Igembe South Constituency, where he cemented his name in the political field.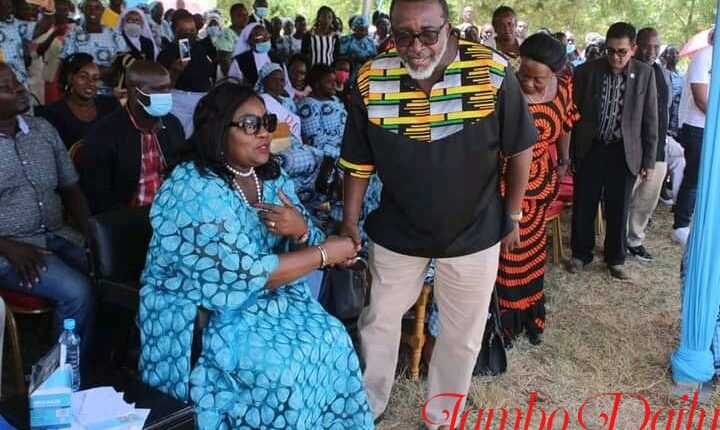 Mithika Linturi Age and Place of Birth
Linturi was born in Meru county, Igembe Constituency in 1969.
Mithika Linturi Family and Wife
Linturi has not disclosed any information about his family background. As per his love life, it has not been a bed of roses as he recently underwent a tough and messy divorce from his wife Marianne Kitany.
Education
He has spent most of his lower education in his home constituency Igembe, attending Amwamba Primary School before he joined Igembe Boys Secondary School.
After high school, he enrolled in the Kenya Institute of Marketing (KIM) pursuing a diploma in Marketing. He also secured a certificate in Insuarance from an Insuarance College.
Linturi later attended Meru Technical College where he studied a CPA course. He has also studied a business course at the University of Colombia.
Mithika Linturi Net Worth
As a businessman and a politician earning an estimated salary of about Kes 1 million. His net worth is estimated to be over Ksh 100 million.
Career
After completing his education he was employed by an insurance company and ended up in that line working for numerous insurance companies until 1999.
In 1999, he founded his own company named Arkehoice Insuarance companies Brokers Ltd, a company he serves as a managing director. The firm has grown from Meru Maua to Nairobi.
Political Career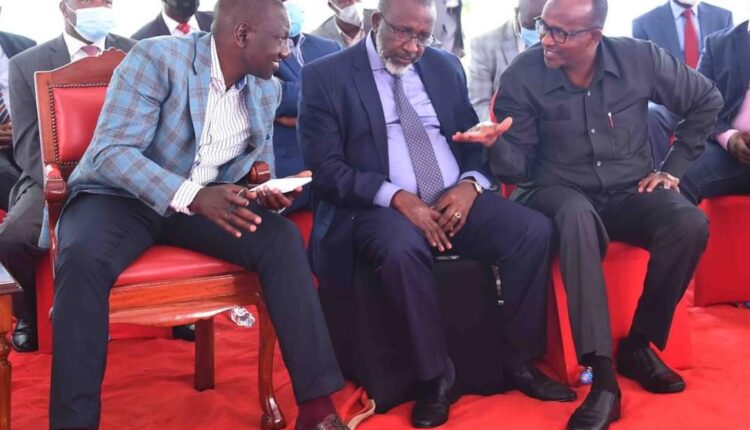 The controversial politician began his political career in 1997 when he launched his bid to vie for Igembe South parliamentary seat on Safina Party. Being his first time to vie he was defeated by Jackson Itirithia Kalweo who was vying on a KANU ticket.
After the terrible loss, he blamed his loss on his party claiming it was registered late. He later ditched the party and joined a now-defunct party, NDP which merged with KANU before sinking into the deep sea.
After NDP merged with KANU, in 2002 Mithika was given the KANU nomination ticket. However, at the time KANU was not as powerful as it was back then.
Despite having the ruling party ticket, luck was not on his side as he was again defeated by Raphael Muriungi who was running on a National Rainbow Coalition (NARC) party.
Mithika is one of the politicians who doesn't believe in giving up, in 2007 he was back on the ballot. This time around he had done his assignment right and the ground was in his favor.
Mithika clinched the parliamentary seat on a KANU ticket joining the 10th Parliament. Five years later he went back to his people in Igembe South and sought their votes for the second time but this time he was running on a TNA ticket.
The outgoing Senator was entrusted with the seat for the second time. In the 11th parliament, he served as a member of the Departmental Committee on Energy, Committee, and House Business Committee.
In 2017, Linturi decided to upgrade and vied for a higher position, a Senatorial position and he was lucky to take on his first trial. Linturi is now convinced that he is fit for Meru's county job as he has launched his gubernatorial bid.
Cabinet Appointment
Mithika has been a close confidant of William Ruto for years and after his gubernatorial attempt went south, Ruto didn't let him walk empty-handed. Linturi will take over the Agriculture sector from his County mate, Peter Munya.
Controversies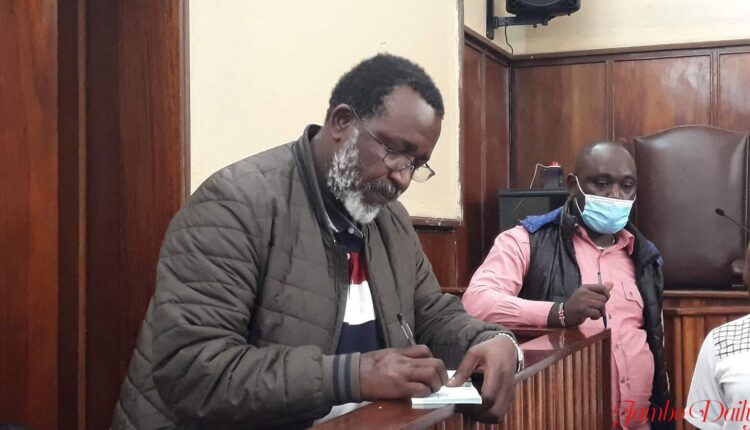 Just like many other politicians, Linturi has received his fair share of scandals from a messy divorce to rape allegations. In 2021, Linturi's ex-wife Marianne Kitany took him to court and accused him of assault.
However, after a long court battle, Linturi disowned his wife and said she was never his wife. In 2021, Linturi found himself in another tight spot where he had to beg for his freedom. According to footage that surfaced online and reports that followed after the incident, Linturi was found in a couple's room in a certain resort in Nanyuki.
According to reports, Linturi entered the room when the man of the alleged woman was out and tried to touch her inappropriately before her husband budged in. As a result, Linturi found was accused of attempted rape.