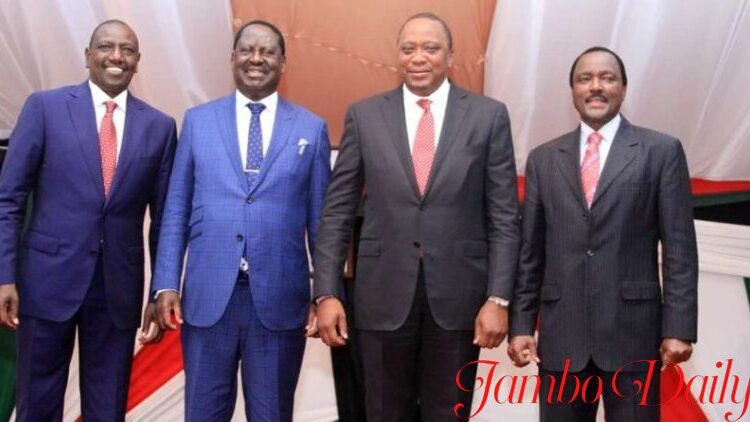 List of Top 10 Richest Politicians in Kenya and Their Net Worth
In Kenya, politics has always been huge a platform where strong, wealthy, and smart men and women compete with promises. Here is a list of the richest politicians in Kenya.
On the other hand, others see politics as the trickiest and most dangerous game played by politicians. Kenya is one of the countries in Africa where politicians are highly paid since most of the laws are implemented by the politicians.
Politicians contest for different seats such as Member of County Assembly, Member of Parliament, Senator, Governor, and the Presidential seat. The Member of County Assembly is the smallest seat in Kenyan politics and the Presidential seat is the highest seat.
In Kenya political positions are mostly for people who are well connected and perhaps they have "godfathers in that field".
Moreover, according to the 2014 report done by the New World Wealth showed that people who are politically connected own about 50% of Kenya's wealth.
Despite Kenya being ranked as lower-middle-income status, Kenyan Members of Parliament are ranked as the second-highest paid in the world.
On the other, President Uhuru Kenyatta was ranked as the fourth highest-paid leader in Africa in May 2021.
In Kenya, MP  receives about Sh 710,000 monthly without allowances when allowances are added the amount adds up to about Ksh 1,000,000 monthly. In addition, they are given a 5 million car grant.
1. Uhuru Muigai Kenyatta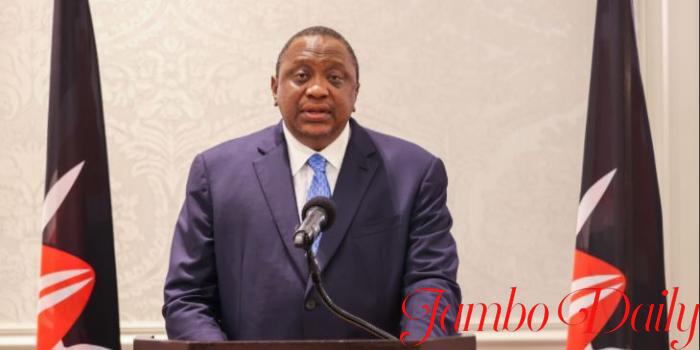 Uhuru Kenyatta is the current and fourth President of the Republic of Kenya, at the moment he is serving his second term after he was re-elected.
In addition, he is also the son of the first president of the Republic of Kenya. He joined politics in 1997 when he vied for Gatundu South parliamentary but lost to Moses Mwihia.
Uhuru Kenyatta Net Worth
Despite being a politician he is also a businessman and he runs his family's wealth where they have invested in almost all sectors of the Kenyan economy.
Moreover, his net worth is estimated to be around Ksh 71billion ($650 million). In 2011, he was ranked one of the 40th richest Africans.
This places Uhuru Kenyatta among the richest politicians in Kenya currently.
2. Raila Amolo Odinga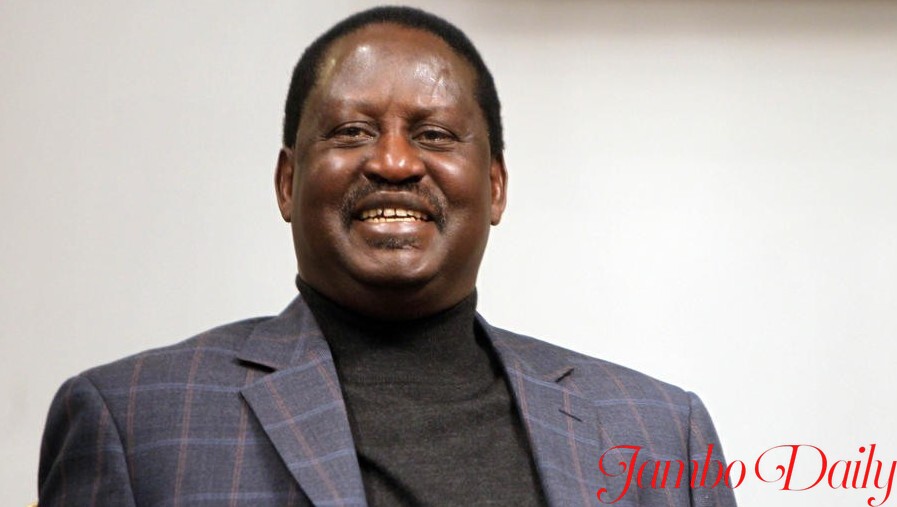 Odinga is a former Prime minister and has been in politics for a very long time and he is considered as one of the most experienced politicians in Kenya.
He is the son of Jaramogi Oginga Odinga the first vice president of Kenya. Odinga followed in his father's footsteps and joined politics.
However, his start was not that smooth as he was jailed for seven months together with his father after the 1982 failed coup while attempting to eject the late Daniel Toroitich Arap Moi.
After that, he was charged with treason and jailed for six years. Odinga was released from prison in 1988 and in 1991 he went to Norway after assassins tried to assassinate him. In 1992, he was elected as a member of parliament and served for two years until 1994.
Raila has contested for the office of president four times since 1997 and he is expected to contest for the fifth year in the upcoming general election in 2022.
In  2008, he was appointed to serve as the first Prime minister, after the 2007 post-election violence, serving alongside former president Mwai Kibaki. Odinga is the leader of the Orange Democratic Movement (ODM).
Raila Odinga Net Worth 
Odinga is not only successful in politics but also in business, Odinga has invested heavily in Gas and Oil industry.
He is the owner of the East Africa Spectre, a021 company established in 1970 and manufactures liquid petroleum gas cylinders. As of 2021 at the age of 76 years, Odinga's net worth is Ksh 54.4 billion ($500 million).
3. Gideon Moi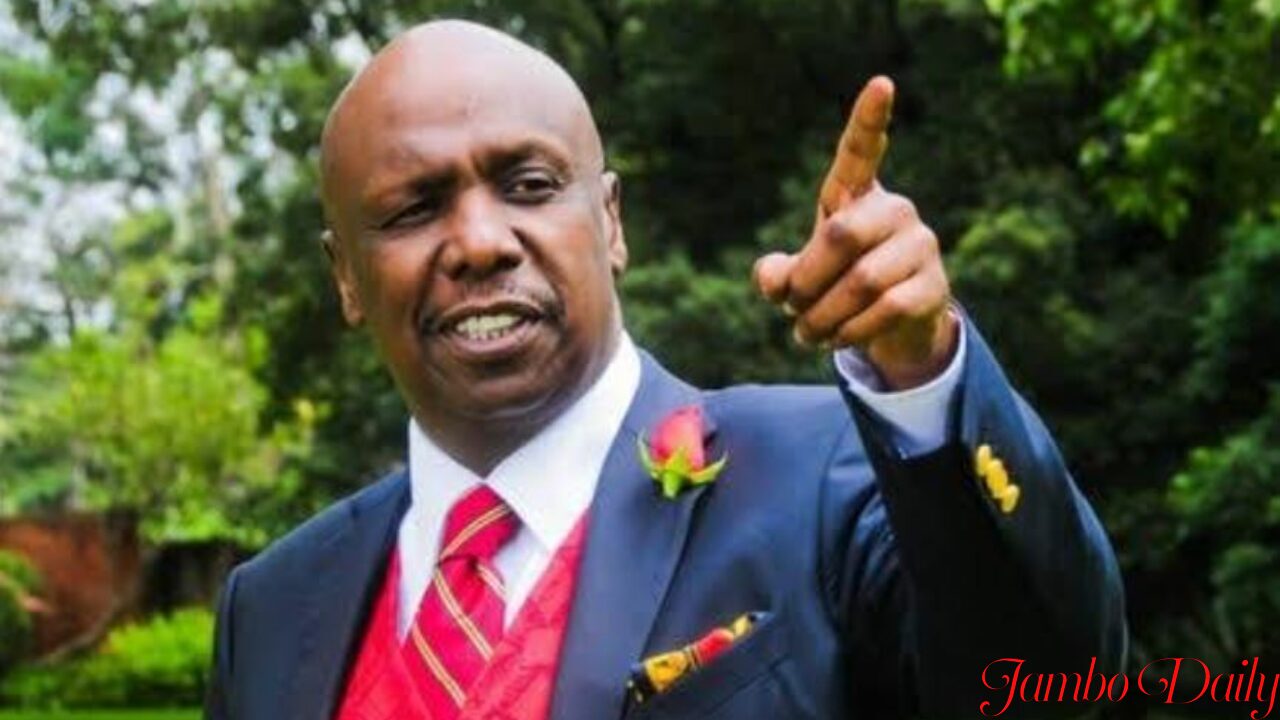 Gideon is the current Senator for Baringo County and the Chairman of KANU where he took the button in 2012, he is the youngest son of the former President Daniel Toroitich Arap Moi.
Gideon joined politics in 2003.
Despite being the youngest son in his family, Gideon was the one who inherited his fathers' footsteps of being a strong leader among the Kalenjin community. At the moment he is one of the co-principals of The One Kenya Alliance (OKA) alongside Musalia Mudavadi, Kalonzo Msyoka, and Moses Wetangula.
Gideon Moi Net Worth
As a Senator, he earns a taxable salary of Ksh 532,500 monthly without allowances. Away from being a Senator, he is also a well-known businessman who has invested in ranches, real estate property. In addition, he has also invested Standard Media and transport sectors.
4. William Samoe Ruto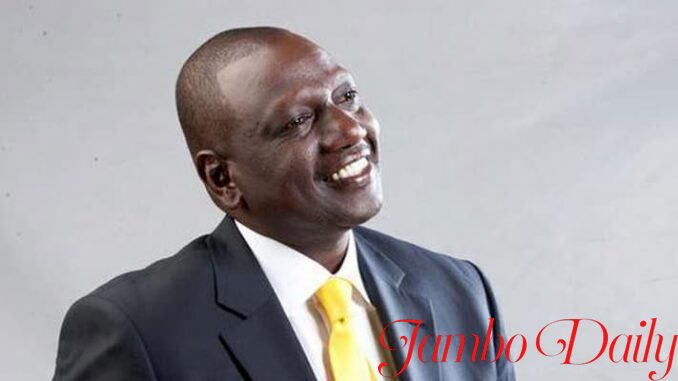 Ruto is described as a charming and charismatic leader and most people compare him with the 16th President of the United States, Abraham Lincoln.
Ruto is the current Deputy President of Kenya under the new constitution, he was elected in that position in 2013.
Prior to being elected as the Deputy President, he has served as Minister for Agriculture and Higher education. Moreover, he has also served as a member of parliament representing Eldoret North Constituency, where he was elected in 1997.
Ruto was introduced into politics by former president Daniel Toroitich Arap Moi when he joined Youth for Kanu 92.
At the moment he is a presidential candidate in the upcoming election in 2022 and he has touched the ground with a popular narrative of "Bottom-Up" which is targeting lower class earners. In addition, he is the architect of the "Hustler Nation" which is also one of his political slogans.
William Ruto Net Worth 
Ruto is a well-known businessman and many people know him as a poultry farmer, a business he started before he joined politics and he has sustained it up to date.
Away from poultry, Ruto has also invested in other areas such as Mediamax Networks, and K24 Tv station where he has about 50% of the shares.
In addition, he is also the owner of the Weston Hotel in Nairobi and Dolphin Hotels in Mombasa. Moreover, Ruto also owns shares in Safaricom in 2017 he bought Boulevard Hotel which is part of Sentrim Group of Hotels owned by an Indian businessman Jack Patel. As of 2021 at the age of 54years old, Ruto's net worth is Ksh 44 billion ($400 million).
5. Mike Mbuvi (Mike Sonko)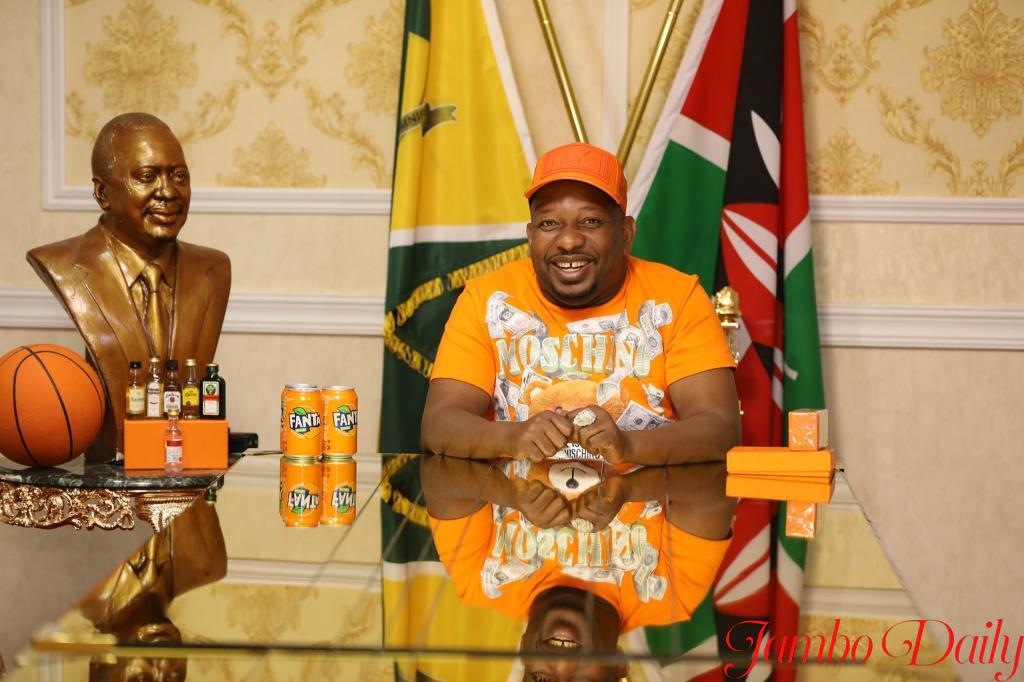 Sonko is considered as one of the coolest politicians with his taste of style and he never shies away from helping common "mwananchi" whenever he is approached. Sonko is a former governor of Nairobi City, he was elected in 2017 and he was later impeached in December 2020 after he was accused of corruption.
Mike Sonko Net Worth 
At the age of 46, Sonko has a net worth of Ksh 22 billion ($200 million). Sonko has earlier been accused of running an illegal business, however, he denied this allegation and said he is a clean businessman.
According to him, he has invested heavily in the real estate business and transport business.
6. Kiraitu Murungi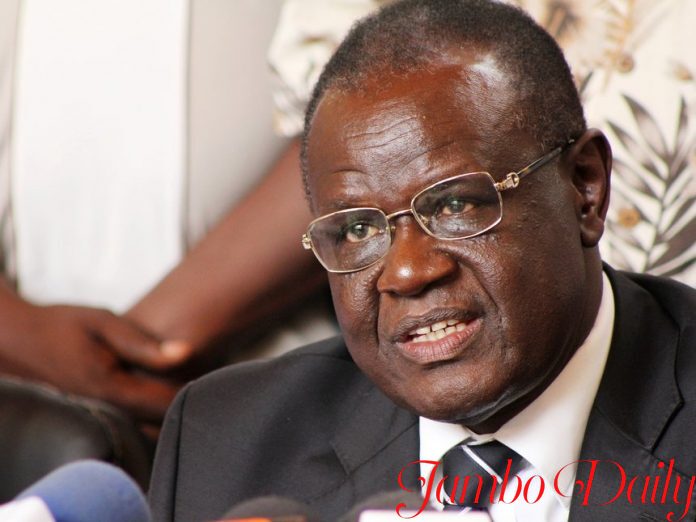 Murungi is the current governor of Meru County and a lawyer by profession, he is one of the leaders who really fought for the multi-party democracy in 1990.
He started serving as a member of parliament in 1991 and he is one of the loved politicians as he has never lost an election that he contested.
Kiraitu Murungi Net Worth 
At the age of 69 Murungi has a net worth of Ksh 22 Billion ($200 million).
His main source of wealth is his salary and law, however, much is not known about his investments despite being listed among the richest politician.
7. Moses Wetangula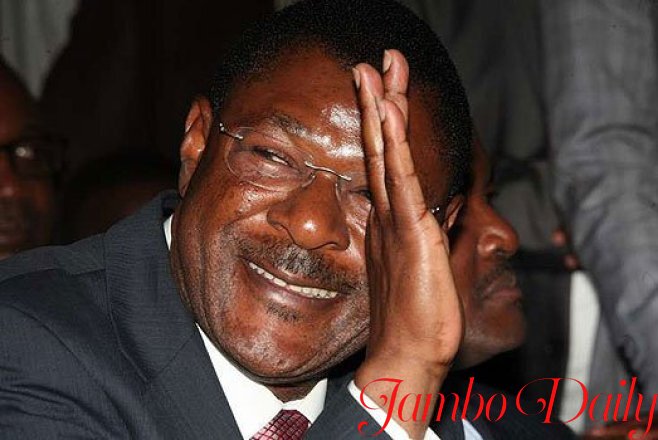 His political journey started in 1993 after he was nominated as a Member of Parliament through KANU and served until 1997.
At the moment he is the Senator for Bungoma County, Chairman of FORD Kenya, and one of the co-principals of The One Alliance Kenya (OKA).
OKA is a newly formed political coalition that includes Musalia Mudavadi of ANC, Kalonzo Musyoka of Wiper party, and Gideon Moi of Kanu. The coalition is targeted to produce a presidential candidate in the upcoming 2022 election.
Moses Wetangula Net Worth 
Wetangula has a net worth of Ksh 10 billion (100 million), he is the owner of Posh Villa situated in Nairobi Karen. Wetangula has kept his investment private and much is not known about him.
8. Johnstone Muthama
Muthama is a prominent Kenyan politician, despite starting his political journey in 2007.
He has served as the vice-chairman of KANU and a member of parliament representing Kangundo Constituency.
At the moment he has joined hands with William Ruto and Formed UDA a political party with a slogan of "Kazi ni Kazi" where Muthama is the Chairman.
Johnstone Muthama Net Worth
His success in the political field has been influenced by his success in the business world.
Muthama has invested in mining firms and also trades precious stones such as gold, ruby, and opal.
In addition, he has also invested in the real estate business, agriculture and clothing, and many more. As of 2021, he has a net worth of Ksh 6.5 Billion.
9. Mwai Kibaki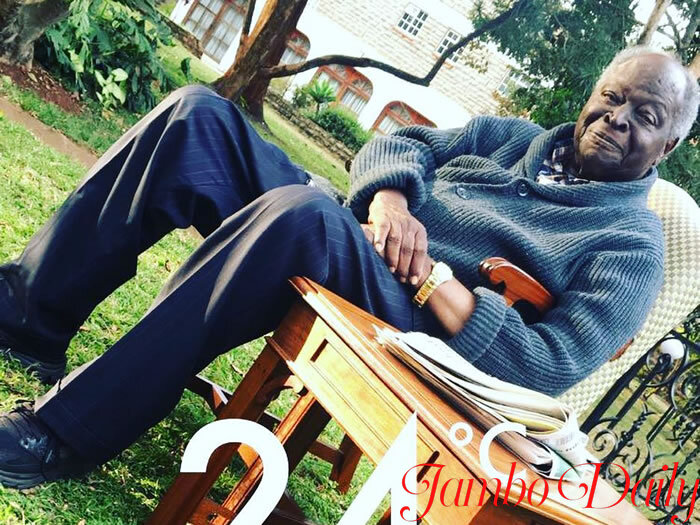 Kibaki is a former Kenyan President and he has been described as one of the best performing presidents in the history of Kenya.
He managed to raise the economy of the country with very little revenue, he served from 2002 to 2013 and he will be remembered for the construction of the Thika Super Highway.
Mwai Kibaki Net Worth
Being a former president his net worth is estimated to be over Ksh 20 billion. Kibaki owns thousands of acres of land around Kenya and a luxurious house in Muthaiga.
In addition, he also earns a retirement benefit of Ksh 2.86 million.
10.  William Kabogo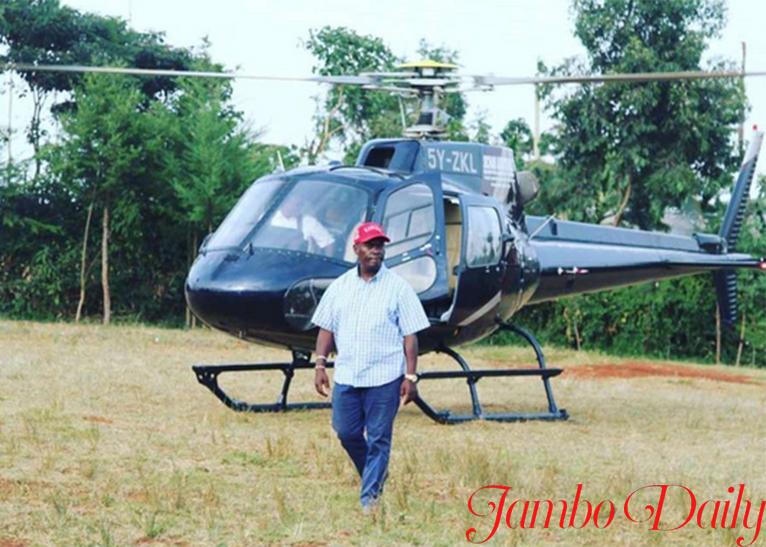 Kabogo is a former Kiambu governor and a business tycoon. He was elected as a governor for the first time in 2013 and he was defeated in the 2017 general election by Fedinard Waititu who was later impeached.
William Kabogo Net Worth 
His net worth is estimated to be over Ksh 1 billion.