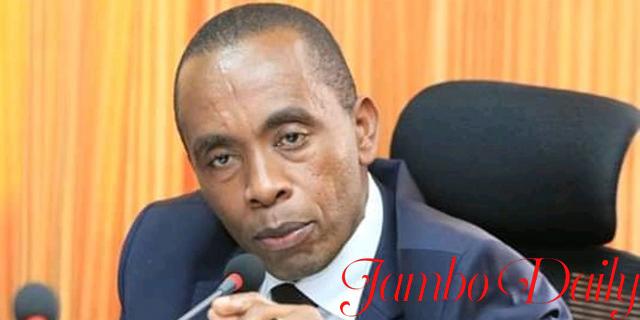 Kimani Wamatangi Biography, Career, Age, Wife, Parents and Net Worth
Kimani Wamatangi, born Paul Kimani is a prominent Kenyan politician and a self-made millionaire. At the moment he's serving as Kiambu Senator and he has served in that position for two good terms.
Following two successful terms as a Senator, Wamatangi has already declared he will not be running as a Senator in the upcoming August 2022 Election instead he will be running as Governor of Kiambu County.
Though he joined politics in 2013, he rose to fame in 2003 through his Paul Kimani Wamatangi foundation which was aimed at improving people's lives in society.
Through the foundation, he noticed water was a crisis to many homesteads and that's where the idea of donating Water tanks originated. Since then he has donated over 2100 tanks to women groups as well as individuals.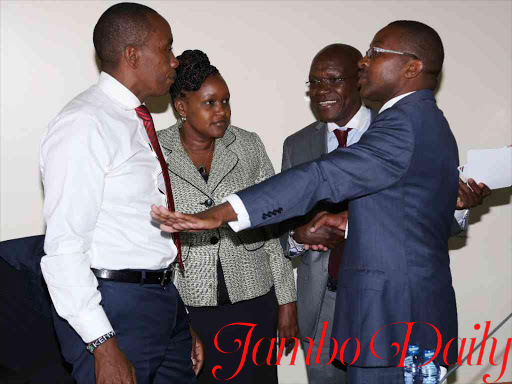 Kimani Wamatangi Age and Place of Birth
The politician was born in Kenya on August 6th, 1965 and he is a fully Kenyan holding Kenyan citizenship.
Kimani Wamatangi Family and Wife
Wamatangi was born in a humble background and luxury was a dream to them. Going to school barefooted was their way of life.
Despite their hard life he managed to rise and changed his family background for good.  As for his love life, he is married to a beautiful lady, Dorothy Jepkurui hailing from the Kalenjin ethnicity. Jepkurui is a professional and certified fashion designer.
Kimani Wamatangi Education
He began his education in 1972 joining Kibiku Primary School where he did his CPE. After that, he joined Nyandaru High School before proceeding to Tred P. College where he pursued a diploma.
in 1980, he joined Bombay University graduating in 1989. In 2012 he enrolled in St. Pauls's University, Degree in Leadership and Management.
Salary and Net Worth
The honorable senator earns a monthly salary of over Ksh 600k and above. Having worked in a high position his net worth is estimated to be Ksh 20 million and above.
Career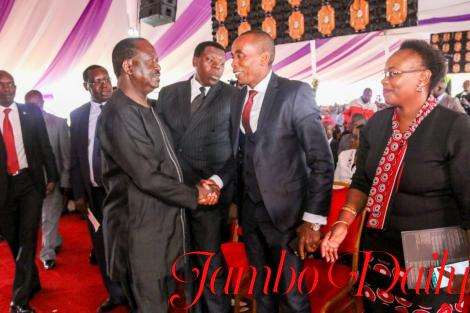 The renowned politician was born in a middle-class family but he went on to beat all odds to become one of the richest politicians in Kenya.
His first job was as a bus driver working for Tikinya, a transport company, soon after completing his education. In 2004, he started working as the Managing director at Auto Bass Limited a position he held for eight years.
In 2008, he became the director of, Total Assurance, and the same year he became the director of Kings constructions. 2009, he served as the director of Lub Plus Trading, and in 2010 and in 2010 served as the director of Apex Security. Ahead of the 2013 election, Wamatangi stepped down from all the positions he was holding in all the companies.
Political Career
Following 2010, constitutional reforms that created extra leadership seats, Wamatangi decided to try his luck in politics and vied for a Senatorial seat in the 2013 election.
He had already created a platform that earned him more votes than he expected. He was elected in the office with his first shot and served diligently as the first Senator of Kiambu.
In his first election, he was elected on a TNA ticket and sought re-election in 2017 on a Jubilee ticket. He went ahead and he was voted in for the second time and for the two terms he has been one of the active members in the Senate.
Kimani Wamatangi was serving was as Majority Chief Whip until 2022 when he was kicked out following his switch to the UDA brigade. Kimani is now eying for the top seat in the county, having joined UDA he will be facing Wainana Wa Jungle in the nominations.
After that, Wamatangi will go face off with Moses Kuria, William Kabogo who have registered their own party.