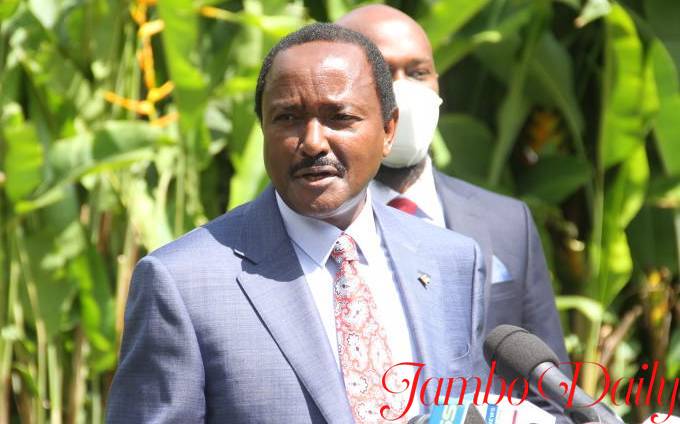 Kalonzo Musyoka Biography, Career, Age, Net Worth, Wife and Education
Kalonzo Musyoka, born Stephen Kalonzo Musyoka is a Kenyan lawyer and a veteran politician who served as the tenth Vice-President of Kenya from 2008 to 2013. The intelligent man is the party leader and founder of the Wiper Democratic Party which was formerly known as the Orange Democratic Movement-Kenya.
In 2013, he united with his long-time political opponent H.E Raila Amollo Odinga and formed Coalition for Reforms and Democracy (CORD) which was believed to be the strongest coalition at that time. In order to join the coalition, he had to relinquish his presidential ambitions and run as Raila's running mate.
Kalonzo is well known for declaring his presidential bid but he ends up selling his support to the highest bidder. In 2021 he announced his interest in the county's top job citing he will not step down or support anyone.
Currently, he is one of the co-principals of One Kenya Alliance (OKA) alongside other prominent political leaders.
Away from politics, he is the Chief Commissioner for The Kenya Scout Association.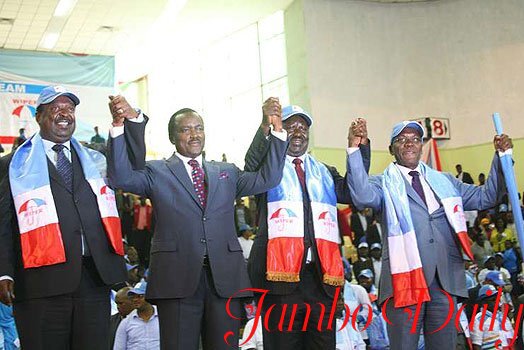 Kalonzo Musyoka Age and Place of Birth
Kalonzo was born in Kenya, Tseikuru, Mwingi district on 24th December 1953, he will be turning 69 in December 2022.
Kalonzo Musyoka Education
He started his schooling in 1960 at Tseikuru Full Primary School until 1967. After that, he went straight and joined Kitui High School for his "O levels" and later joined Meru School in Meru County for his "A levels". At Meru school, he managed to secure admission at the University of Nairobi graduating with a Bachelor of Law degree in 1977.
Kalonzo then proceeded to the Kenya School of Law in 1978 where he graduated with a Postgraduate diploma in law. He also holds a post-graduate diploma in business from the Mediterranean Institute of Management in Cyprus.
Kalonzo Musyoka Net Worth
Kalonzo is one of the richest politicians in Kenya with an estimated net worth of over Ksh 20 billion.  However, much is not known about his wealth but his main source of wealth comes from his career.
Career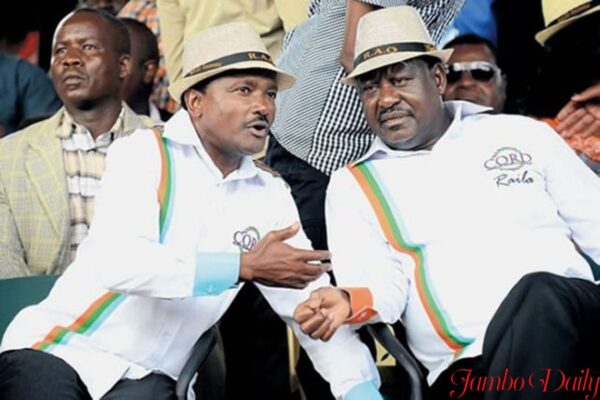 Kalonzo began his political journey in 1983 at the age of 30 years old, when he vied for the Kitui North constituency parliamentary seat. However, being his first time to vie for an elective position he lost the position to his opponent.
In 1985, the seat was vacated leading to a by-election, which he won becoming the new Member of Parliament representing the people of Kitui North at the age of 32 years old. At that time Kenya was a one-party state which was Kenya African National Union (Kanu). Kalonzo served as a member of parliament for Kitui North Constituency from 1985 to 1997.
When North Kitui was divided, Kalonzo was re-elected to serve as a member of parliament representing the people of Mwingi North Constituency in 1997. During his tenure as an MP for Kitui North Constituency, he was appointed to various high positions in the government. Some of these positions include Minister for Foreign Affairs and International Cooperation.
After Mwai Kibaki took over the government in 2002, Kalonzo was appointed to serve as the Minister of Foreign Affairs for the second time. However, in 2004 Kibaki did a cabinet reshuffle placing Kalonzo Musyoka as the Minister of Environment.
Serving as the Vice President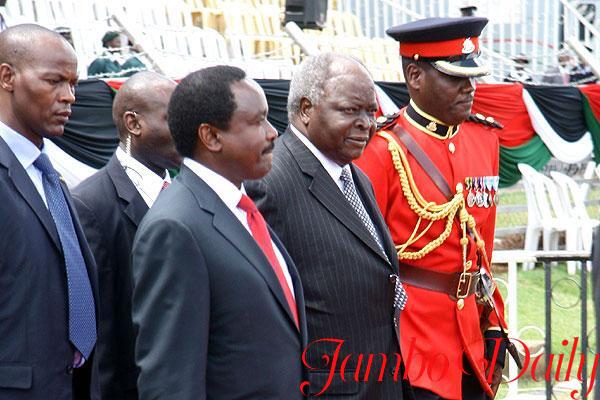 After being in politics for over two decades, and having served in different high positions, many people expected he was going to run for the presidential race. Kalonzo went ahead and announced he was going to vie for the country's top job on Orange Democratic Movement Kenya (ODM-Kenya).
However, his move was termed as a betrayal by Orange Democratic Party which is led by Hon. Raila Odinga.
Despite being his first time he placed third in the 2007 general election behind ODM leader Raila Odinga. After the 2007 general election, Kenya experienced post-election violence which saw many people lose their lives and livelihood.
Amid the violence crisis, Kibaki went ahead and appointed Kalonzo as his Vice President and Minister of Home Affairs on January 8th, 2008. He took over the office on 9th January from his predecessor Moody Awori.
In 2010, he found himself in a very compromising situation after he was nicknamed "watermelon". This was after he supported the 2010 constitutional reforms but his team on the other hand was opposing the reforms.
Kalonzo earned the "watermelon" title due to his open support of the green team which was supporting the reforms and secret support for the red team which was opposing the reforms. Kalonzo served as the vice-president for only one term from 2007 to 2013.
Union with Raila Odinga
Ahead of the 2013 election, Kalonzo joined his long-time political opponent and political friend. The two joined and formed Coalition for Reforms and Democracy (CORD) a coalition that was believed was going to form the next government.
However, they were defeated by the UhuRuto combination in the 2013 election, Uhuru becoming the 4th President of Kenya.
In 2017, he announced his intention to run for the presidential position but later shelved his ambitions and supported Raila Odinga. This time around they joined hands with ANC party leader, Ford Kenya party leader Moses Wentangula, and Isaac Ruto.
The Five leaders formed another strong Coalition named NASA which fielded Raila Odinga as the presidential candidate and Kalonzo as the running mate. The Coalition was again defeated by Jubilee, a political party that dissolved many parties including TNA and URP to form one political party.
Fall Out With Raila Odinga
Before the 2017 election defeat, Raila and Kalonzo had agreed Raila will only run for one term and then support Kalonzo in the following term. However, after the "handshake" happened in 2018 things started going south as Raila showed interest to run for the position again.
In 2021, he joined hands with Musalia Mudavadi, Moses Wetangula, and Gideon Moi to form One Kenya Alliance (OKA). However, in January 2022, Musalia Mudavadi and Moses Wetangula ditched OKA and befriended William Ruto Party United Democratic Alliance, leaving Kalonzo Musyoka politically stranded.
As of February 2022, Kalonzo has not yet declared any intention of supporting anyone in the presidential seat other than himself. Kalonzo believes he is the best candidate for the country's top job.
Kalonzo Musyoka Family and Wife
Kalonzo is the son of Sarah Malia Musyoka and the late Peter Musyoka Mairu who passed on in 2018. Kalonzo is married to Pauline Musyoka and they have been blessed with four adult children