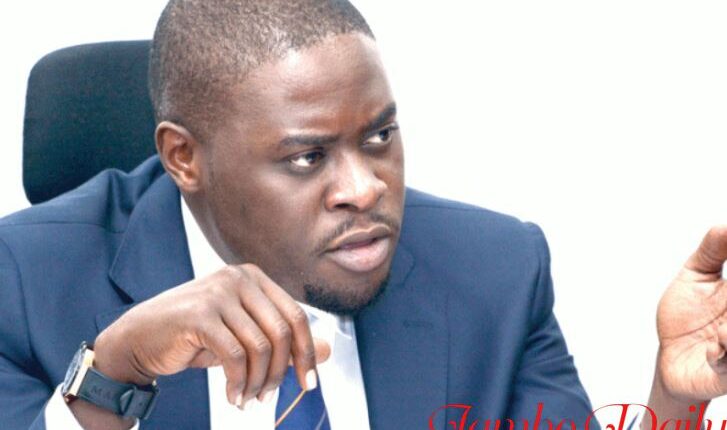 Johnson Sakaja Biography, Politics, Business, Education, Age and Net Worth
Johnson Sakaja (Johnson Sakaja Arthur) is a Kenyan politician serving as the Senator for Kenya's Capital City, Nairobi. Sakaja is a clear definition of a well-composed and collected leader with an ambitious mind.
His success in clinching one of the most desired elective seats can be attributed to his cool personality, humility, and his unique way of expressing his agendas to people. Talking of his leadership skills, he is one of the few leaders who has managed to win people's hearts with his charming way of handling matters even in the Senate.
Sakaja was elected as a senator for the first time in 2017, a position he has served accordingly and with a lot of respect. In 2021, he announced, he was not going to seek re-election, instead, he will be seeking the county's top job in the 2022 election.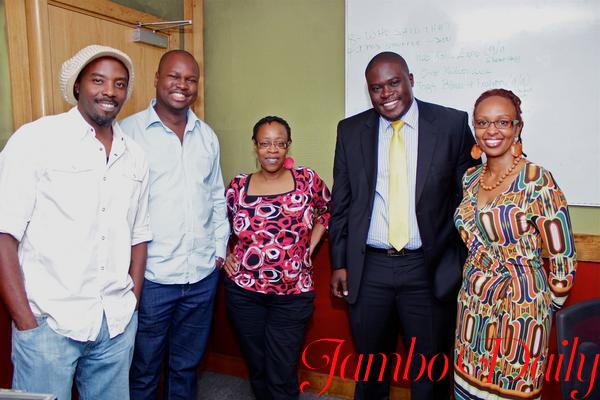 Johnson Sakaja Age and Place of Birth
Sakaja was born in Nairobi Kenya on 2nd February 1985. He grew up in Parklands which was a government quarter in those days.
Johnson Sakaja Family, Parents
The tall dark and handsome senator is the son of John G. Sakaja and the late Emily Ayoti Kubasu, a Kenyan athlete who won the 100m sprint for Kenya in the 1960s and 1970s. His father once worked as the marketing manager at Firestone Company.
Johnson Sakaja Wife and Kids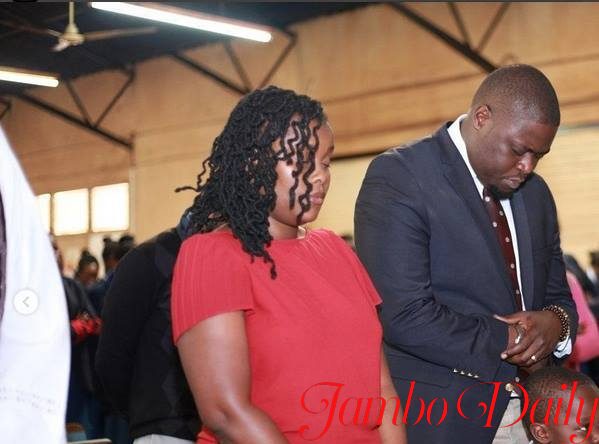 The renowned politician is a married man with two lovely sons
Education
He attended Aga Khan primary school before proceeding to Lenana high school, where he was appointed as a perfect and at the same time as vice chairman of the law society.
Sakaja was performing well both in leadership and in books. He passed his KCSE attaining the required grade to join Havard University in the US. However, he was unable to join due to a lack of school fees. He ended up joining the University of Nairobi, graduating with a degree in Actuarial Science.
Career
Sakaja began his career in a very humble background working for Pricewatercoopers (PWC) at the age of 19. However, he lost the job after one year leaving him out of the street jobless.
In order to make ends meet, he ended up working in his auntie's cyber cafe, where he developed a love for producing music and rapping. He went ahead and drafted several rap songs but never recorded them.
Sakaja joined the business world when he joined campus setting up different businesses including a consultancy firm, Arthur Johson Consultants. He established the firm when he was in his fourth year, the business has grown to be one of the biggest consultant firms in the country at the moment.
Political Career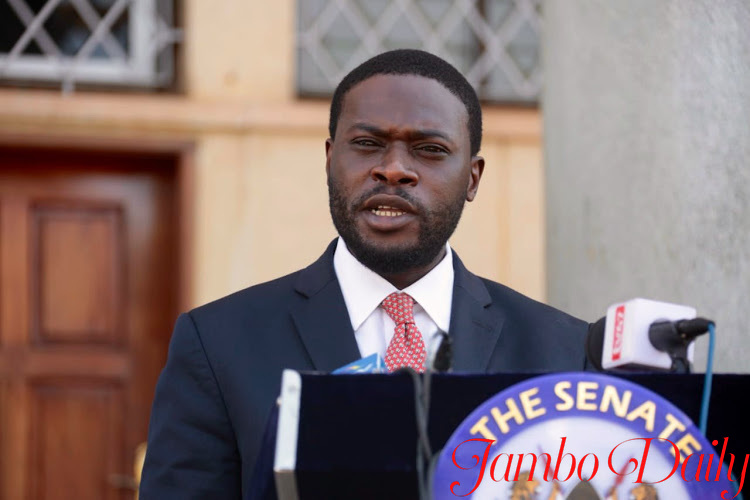 His love for politics can be traced from way back when he was in campus, where he was elected as the chairman of the Student Organisation of Nairobi University in SONU.
During the 2005 referendum, he got national exposure after rallying the Nairobi University students for the then-proposed constitution. In 2007 he joined former president Mwai Kibaki's campaigning team, becoming the director of Vijana na Kibaki.
Vijana na Kibaki was a lobbying group that was dedicated to campaigning for Kibaki. After the 2007 election what followed was post-election violence in 2008. His effort in trying to calm the situation resulted in him addressing the then president Mwai Kibaki at the age of 22 years.
It was at this point that he met H.E Uhuru Kenyatta who was the Minister for Local Government at that time. In 2010, he helped in the constitution reforms taking a lead role in the definition of constituency boundaries.
At the age of 26, he was brought on board and helped in the formation of The National Alliance (TNA) where he was appointed as the chairman. He was part of the team that helped TNA and URP to join forces in order to win the 2013 election.
Sakaja served as the chairman of TNA until it united with 12 other parties and dissolved forming one political party ahead of the 2017 election. Before running for an elective position, he was appointed by the party to serve as a nominated member of parliament.
In 2017, he decided to shoot his shot in an elective position, running as a Senator. Despite being his first time to vie for such a coveted seat, he managed to convince the Nairobian to vote for him.
In August 2017, he was announced as the winner taking over from Mike Sonko Mbuvi who advanced to the gubernatorial position. Sakaja has served in that position for one term, in 2021 he declared he was going to run for the gubernatorial seat.
Sakaja has presented several bills to the house including,
The national youth employment authority bill, which aimed at creating opportunities for all job seekers
The Private Society Regulation Bill, the bill was providing the right framework of cooperation between private security companies and the national security organs.
Public procurement and asset disposal act 2015, bill was suggest reservation of 30% of government tender to be acquired by youth and women
The Disaster Risk Management Bill
Johnson Sakaja Net Worth
His net worth is estimated to be around Ksh 500 million, aways from his political career he is also an Entrepreneur.