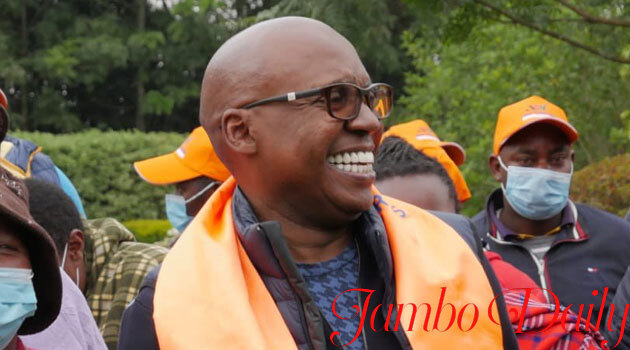 Jimi Wanjigi Biograophy, Wealth, Wife, Career, Parents, Age and Education
Jimi Wanjigi, born Jimi Richard Wanjigi to a former Member of Parliament and a Cabinet Minister, Maina Wanjigi. Jimi is a well-known Kenyan business tycoon, political strategist, and politician.
He is the chief executive officer of Kwacha Group of Companies, a family-owned business dealing with various sectors of the Kenyan economy. Some of the activities carried out at Kwacha include agri-business, real estate, industrials, and financial services.
Jimi Wajigi came to the limelight as a political strategist in 2017 for his undying support for ODM leader Raila Odinga. He was a key pillar in Raila's 2017 election, he was also behind the success of Uhuru's Kenyatta's 2013 election but parted ways before the 2017 elections.
After his move to support the ODM leader Raila Odinga in 2017, Wanjigi started hitting the headlines after he was arrested on several occasions. In mid-21 he declared his bid to vie for the presidential position on the Orange Democratic Movement party ticket. He will be facing Raila Oginga Odinga in the ODM's nomination.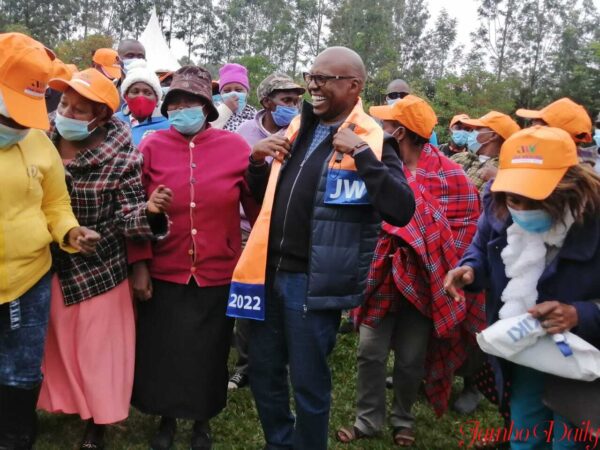 Jimi Wanjigi Age and Place of Birth
He was born in Nyeri County, Kenya on 1st September 1962, he will be turning 60 years in September 2022.
Jimi Wanjigi Family, Wife, and Kids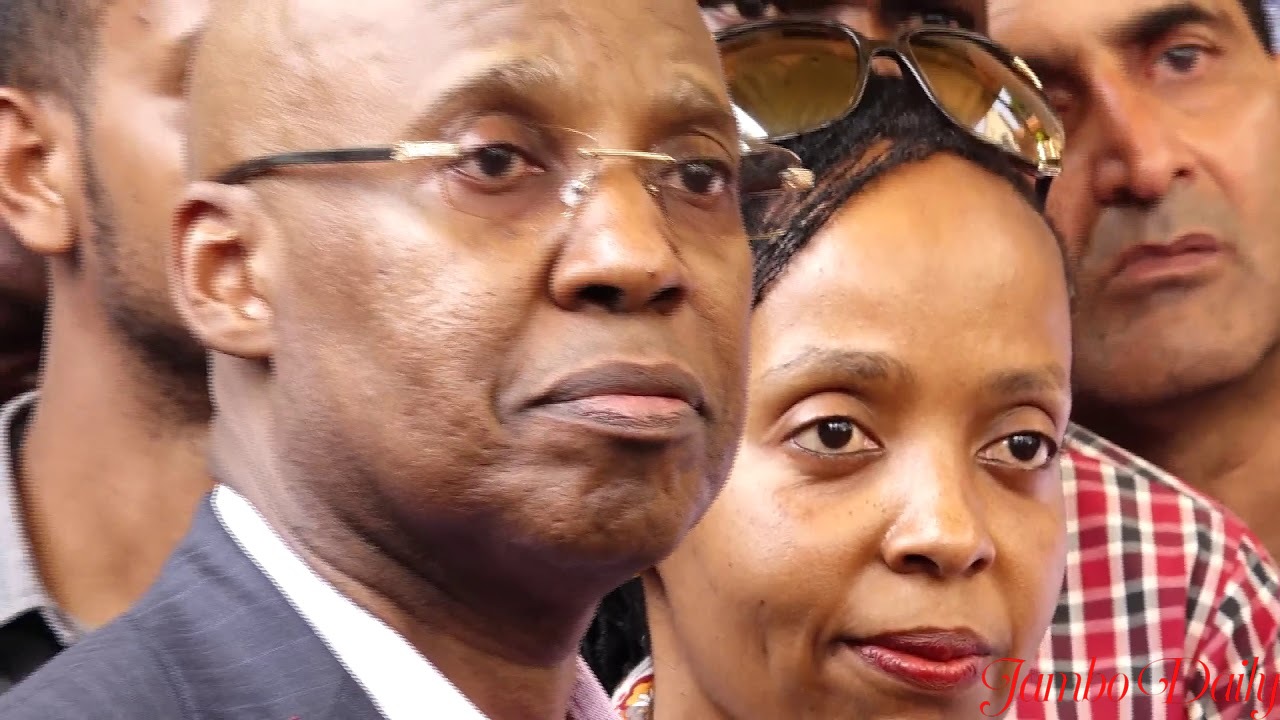 He is the second born in a family of four children of Maina Wanjigi and Mary Wanjigi from Mathioya, Murang'a County. His father is a renowned former politician who served as a member of parliament and a cabinet minister.
Jimi is married to one lovely and supportive lady, Irene Nziza the two have been blessed with two kids, Maina Wanjigi and Wambui Wanjigi. His wife is one of his major pillars as she has always been there whenever he is in trouble.
Education background
He attended St.Mary's School for his primary school as well as his secondary level. His schoolmates include President Uhuru Kenyatta and Gideon Moi.
After high school he joined the University of New York, the USA in 1982, graduating in 1986 with a Bachelor's degree in Business.
Jimi Wanjigi Wealth
Wanjigi is one of the richest men in Kenya with a huge influence in the community. His net worth is estimated to be over Ksh 40 billion.
Jimi owns a luxurious home sitting on five acres of land in the posh Muthaiga estate. The construction of the house is estimated to have cost him over $ 10million, designed by Perla Lichi.
When it comes to cars he owns a fleet of high-end cars including Rolls-Royce Provenance Phantom Coupe, a V-12 machine estimated at around Ksh 50 million. Other cars include BMW 7-Series, Mercedes Benz E350 2018 model, Porsche Cayenne 2018, Land Rover TDV6, and a Landcruiser V8 2015.
Furthermore, he is also one of the few Kenyans who own a chopper, a Eurocopter EC130 5YJWJ estimated at around Ksh 170 million.
Career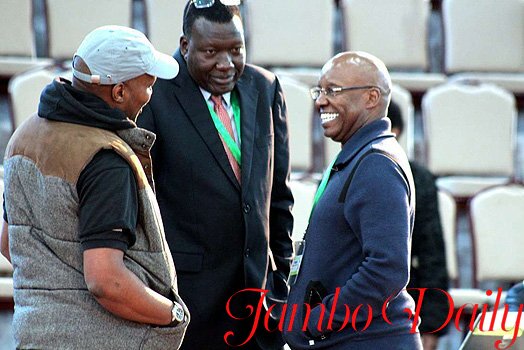 Business Ventures
Being a veteran businessman, his ventures in business began in his early twenties after graduating. Together with his friend, he co-founded the first garbage collection company in Kenya, BIN Limited that used to collect garbage around Nairobi region.
After that, he joined Kwacha Group of Companies, a family-owned business with interests in different sectors in the Kenyan economy. At Kwacha Group of Companies, he is serving as the Managing Director and Chief Executive Officer.
Kwacha Group of Companies mostly deals with agri-business, financial services, real estate, and industrial services.
Politics
Talking of his political career, he has always been behind the scene since 1992. He was one of the main youth campaigners of the late Kenneth Matiba which Madiba lost to Moi.
One of his political mentors was the former Vice President George Saitoti who they were very close until his death in 2012. After the death of Professor George Saitoti, Wanjigi joined Uhuru Kenyatta and William Ruto, in their race to secure the 2013 presidential seat.
Wajingi played a crucial role in uniting Ruto's United Republican Party (URP) and The National Alliance (TNA), leading to a joint ticket, now Jubilee Party.
However, after Uhuru's first term in the government, Wanjigi was not pleased with his leadership and ditched Uhuru's side and joined Raila Odinga in 2017. His move to the opposition party was not received well as he suffered consequences including travel blockade, 3-day assault from Kenyan police in his Muthaiga home in 2018.
In 2018,  he sued Nation Media Group-owned newspaper, Daily Nation after they circulated his obituary. Wanjigi termed the news as a politically motivated death threat and he was awarded Ksh 8million in damages.
In 2021 he announced that he was not going to support Raila Odinga on his bid to run for the country's top job for the 5th time. Instead, he declared he was going to challenge him in the ODM nominations.
Since he shifted from a political strategist to a politician his journey to an elective position has not been that smooth facing a tough battle from the government and the opposition side where he is a member..