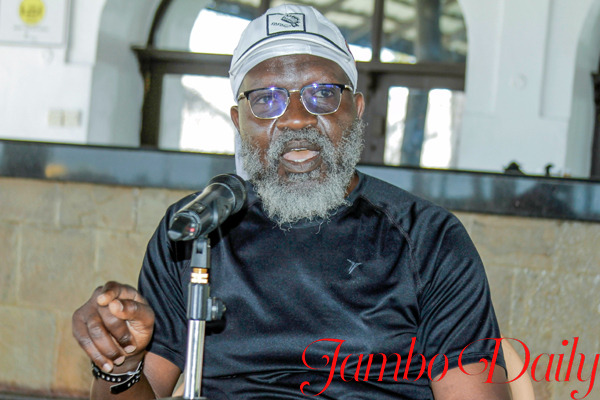 George Wajackoyah Bio, Background, Career, Age, Education, Family and Net Worth
George Wajackoyah has been trending since he announced his presidential interests on 12th February 2022, but who is this George Wajackoyah. Well, we as Jambo Daily, have done a thorough background check on him and we have prepared all the facts you need to know about him.
George Wajackoyah is a Kenyan lawyer and now a politician as he has made his way to the political arena after declaring his presidential bid.
Previously he worked as a police spy working with the squad that investigated the death of former Minister of Foreign Affairs, Robert Ouko.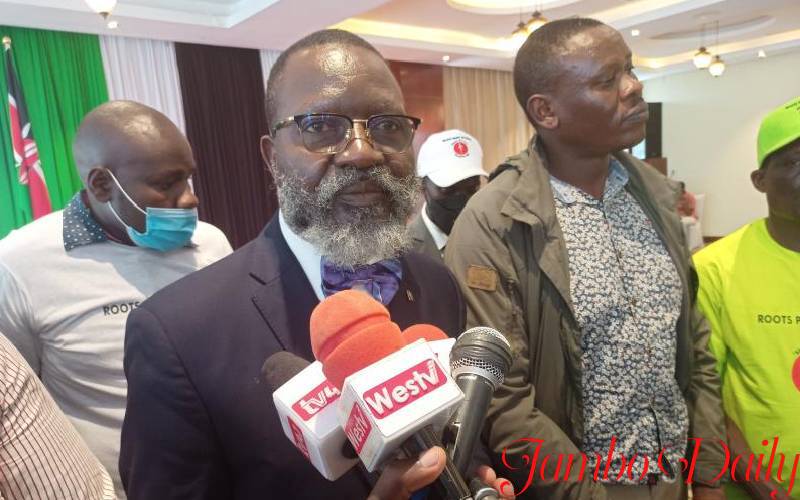 Presidential Bid and Manifesto
Many candidates have declared their presidential interest as well as their manifestos. However, Wajackoyah's case was different as he presented a  unique manifesto that took "Netizens" by surprise.
According to Wajackoyah's manifesto, if he secures the seat, he will serve as minister of immigration, create a position for eight prime ministers, and suspend the constitution for six months.
The most interesting part is that the prominent lawyer will change the working schedule from Monday to Thursday and more interestingly he will legalize Marijuana for both medicinal as well as commercial use. The law professor believes if Bhang can be legalized for commercial use it can help the government of Kenya to clear the debt.
On his way to clinching the country's top job, he plans to join hands with Abduba Dida who is not new in the presidential race as he has contested for the seat before. The two will be running under the "Tingiza Miti" slogan.
George Wajackoyah Age
He was born in 1961, as of Jan 2022 he is 61 years old.
George Wajackoyah Family and Background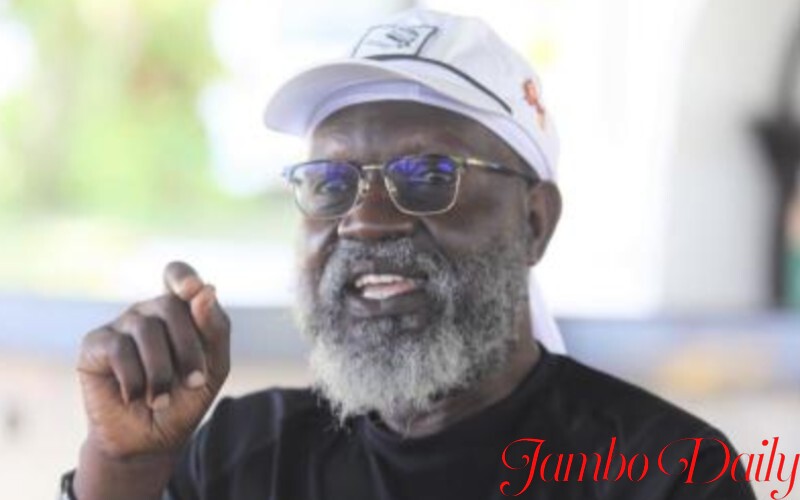 The veteran lawyer was born in the Western parts of Kenya in Matungu. However, his parents went their separate ways when he was very young.
In search of his mother, he began his journey to Uganda through Busia where his mother's steps were last traced. As he was on his way he met many people who were willing to offer him a helping hand.
However, there was this one Somali man Driving a truck who gave him an offer of being a herdboy in Mandera. With zero option he took the offer and boarded the truck until Nairobi. According to him, when they landed in Nairobi the driver opted to go and buy milk in a near shop along Jogoo road, and unfortunately, he was hit by another vehicle.
The young boy from Matungu was left in the street of Nairobi where he knew no one. By God's grace, a well-wisher rescued him and this well-wisher was a prominent person in the government, JJ Kamotho. At the time Kamotho was serving as the minister of education and he offered to pay for his school fee.
Education Level
After being rescued from the street he attended St Peter's Mumias Boys High School for his A-levels. He completed his form 5 and 6 but never qualified to join University.
The professor holds an LLB (Hons) from the University of Wolverhampton in the United Kingdom. He also holds an LLM from the University of Baltimore, CCL/LLM from the School of Oriental and African Studies. The accomplished lawyer also has an Advanced Diploma in French from the University of Burundi.
Career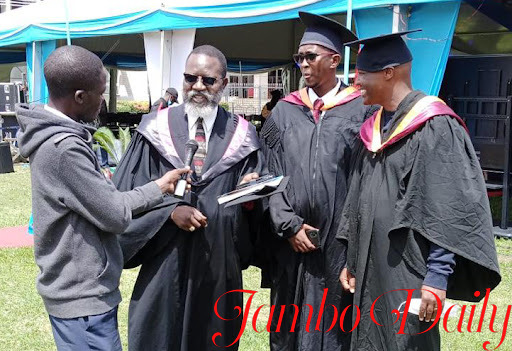 Soon after completing his education, the late JJ Kamotho, a former education minister and a person who played a key role in his education managed to convince him to join the police service. In the police force, he was tasked as a spy and played a very crucial role in the investigation of the late Minister of Affairs, Robert Ouko who was murdered.
According to him, the case was not easy as people working with him thought that he will disappear with sensitive information on Ouko's death. As a result of the case, he was arrested, detained, and on top of that, he was beaten mercilessly.
George was then rescued and taken into hiding in the United Kingdom a place where he shaped his life for the better. Before he was taken to exile he had worked in police service for nine good years.
When he landed in the United Kingdom he dedicated most of his time to his studies. Despite enrolling in law school in the UK he needed to figure out how the school fees will be paid. In process of finding a job, he became a gravedigger a job that helped him to cater his expenses while in the UK
The learned lawyer later moved to the United States where he secured a job as a lecturer taking Law and Economics, Human Rights, Comparative Constitutional, and International Law.
As a lawyer, he represented Koffi Olominde when he assaulted a woman in Kenya at Jomo Kenyatta International Airport.
George Wajackoyah Net Worth
At the moment the presidential aspirant has not yet declared his net worth publicly but the information will be made available as soon as possible.