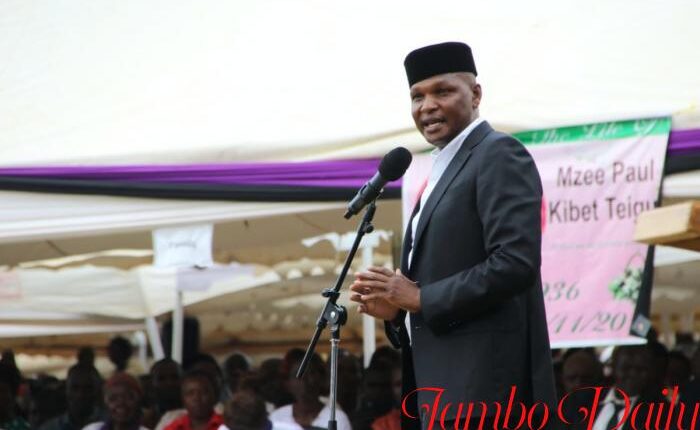 Farouk Kibet Biography, Age, Family, Politics, Career, Wife and Net Worth
Farouk Kibet, born Farouk Teigut Kibet is a Kenyan politician currently serving as the Personal Assistant to H.E President William Ruto. Kibet has been described as a low-key politician with a wealth of experience when it comes to political matters.
Kibet rose to fame during the UDA campaigns when other politicians started describing his firmness when it comes to accessing the Party Chairman now the President. Most politicians cited how hard it was to have a word with the current President without going through Farouk Kibet.
Though he came to the limelight in 2022, Farouk was among Moi's strong supporters and played a huge role in popularising the party back in the 90s through the KANU youth wingmen.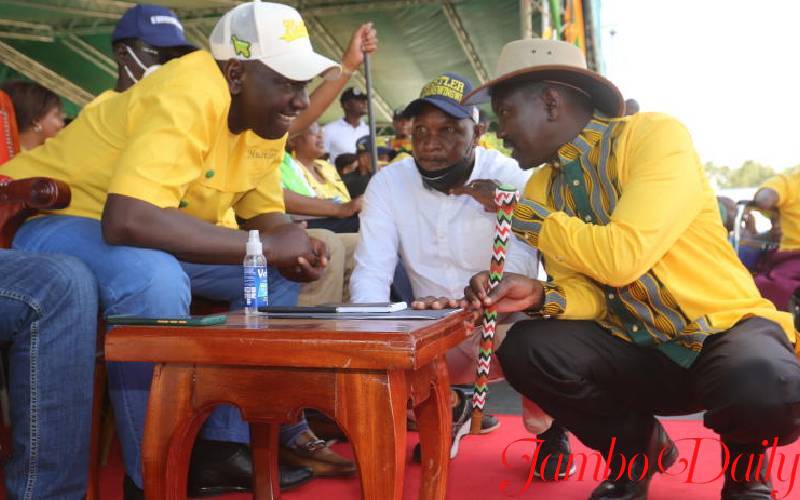 Farouk Kibet Age and Place of Birth
The firm politician was born in Kapkechui village, Chepsait ward, Turbo Constituency that borders Uasin Gishu and Kakamega counties. His actual date of birth still remains scanty but will be updated as soon as in the public domain.
Farouk Kibet Parents
Kibet is the son of the late Paul Teguit who died in November 2018, facts about his mother and siblings are still unclear.
Educational Background
He said to have attended Chepkemel Primary school but after his primary level, nobody has details on where he attended his secondary school level as well as his University Education.
Career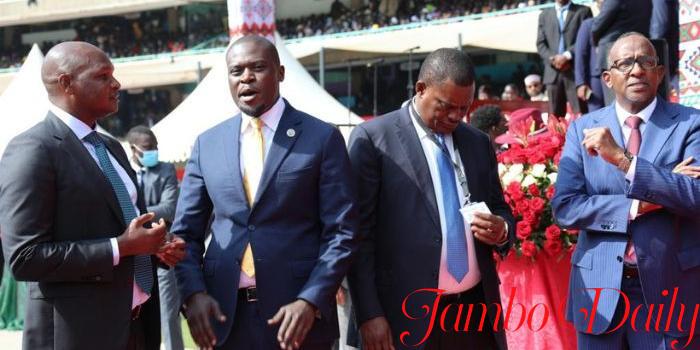 Farouk is a clear definition of a no-nonsense politician who knows the value of loyalty. His political career has been behind the scene for years and he has been operating smoothly in that capacity.
Though much is not known about his career before politics, reports indicate that he once served as a contributor to the now-defunct Kenya Times as well as The Standard newspaper. Through this media, he was able to promote KANU politicians country-wide.
Additionally, it is also reported that he was also close to some of the highly profiled politicians including Mark Too, Ezekiel Barngtuny, Reuben Chesire, and others. Between 1997 and 2003 he was nominated to serve as a councilor for Wareng County Council, a position he served diligently.
Currently, he is in the inner circle of President William Ruto, however, when Ruto was a newcomer in the game, Farouk and Ruto were in the opposite direction. However, his influence was a key ingredient for Ruto to win the 1997 elections, so he was convinced to join Ruto's side, and together they did wonders taking the Eldoret North parliamentary seat.
Since then, he has been a close confidant of President Ruto and he has stood by him through thick and thin. During the campaign period, his name caught public attention after politicians close to the current President started jokingly complaining about how Farouk was terrorizing them when they needed to have a word with his boss.
After a long battle, his close friend eventually clinched the country's top job and as a close friend a trustee, the president awarded him the PA role to handle his affairs.
Controversies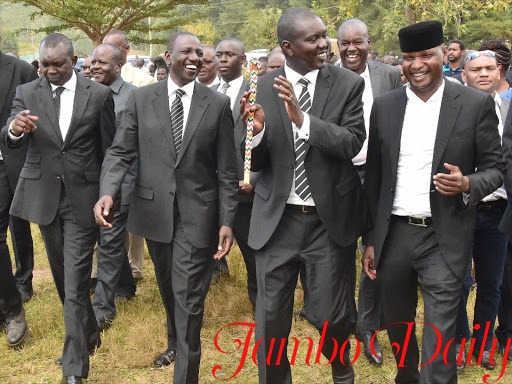 Despite being off the media in most cases, Farouk's name has appeared in the media severally for different reasons. His name was among the name mentioned by the International Criminal Court (ICC) prosecutor Fatou Bensouda. According to Bensouda Farouk was among the people who had hand in the 2007 post-election violence.
On top of that,  Bensouda went ahead and accused him of tampering with witnesses in the case against the current President. Away from Bensouda allegations, he was also named in the NYS's 791million scandal, however, despite his name being mentioned he was never summoned by the parliamentary committee for unknown reasons.
Farouk Kibet Net Worth
Farouk is believed to own numerous palatial houses in Rift Valley, his net worth is estimated to be over Ksh 300 million.