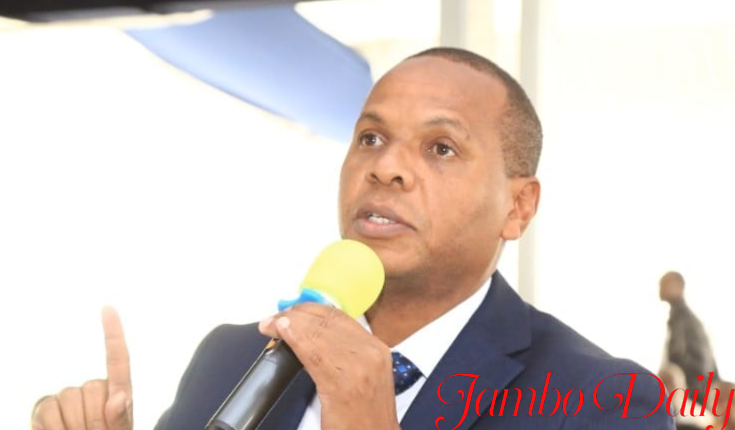 Danson Mungatana Biography, Career, Age, Wife, Scandals and Net Worth
Danson Mungatana, born Danson Buya Mungata is a prominent Kenyan politician currently serving as a Senator for Tana River County. The "crocodile eater" as he is well known bounced back to the political arena after he was elected on the 9th of August 2022 to serve in a Senatorial capacity through the United Democratic Alliance party.
Despite being a popular politician, his name made headlines when he confessed how he lost millions of money to West African "ritualists" who had promised to double his wealth.
Away from the get-rich-quick scam, Mungatana established his name in the political field during the Kibaki era when he served as a member of parliament representing the people of Garsen Constituency.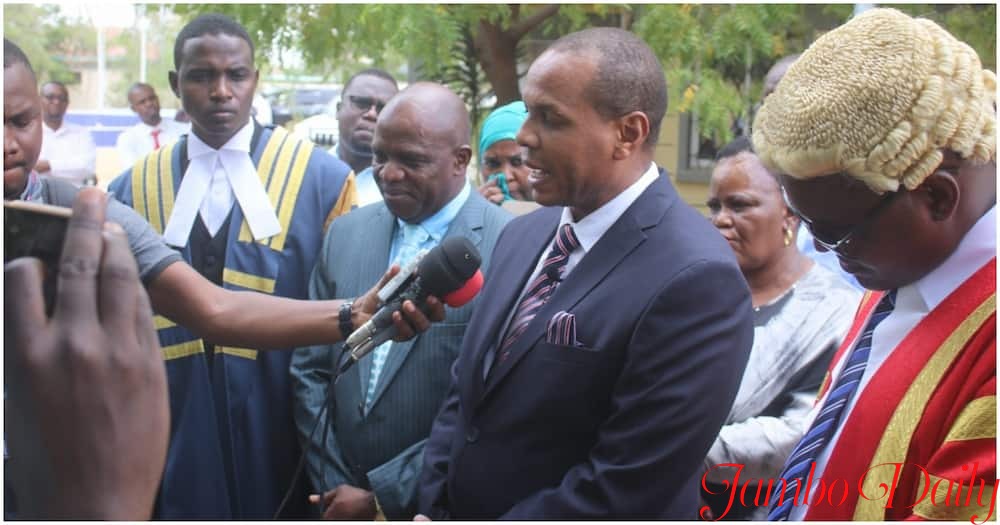 Danson Mungatana Age and Place of Birth
Mungana was born in 1970 to a Pokoma father and a Taita mother. Most of his upbringing was in Mombasa where he grew up alongside his four brothers and sister, their parents raised them in a strict Christian setup family.
Educational Background
The veteran politician began his schooling at Mary Cliff Primary School for preschool before moving to Mary Cliff primary school for classes one to four. He completed his primary school level at Arap Moi Primary Boarding School in Ngao Tana River.
His performance was exemplary and after primary, he joined Alliance High School where he completed his KCE and KACE respectively. He then joined the University of Nairobi where he pursued his LLB and LLM respectively.
Danson Mungatana Career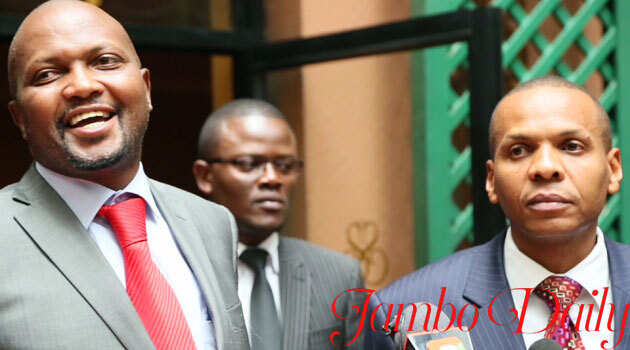 Prior to joining politics, Mungatana was a practicing lawyer working at his own law firm by the name of Mungatana Co.Advocates. This was around 1996 after completing his LLB at the University of Nairobi in 1993.
In 2002, he decided to change direction and venture into politics vying for a parliamentary seat. At the time KANU was one of the biggest parties and it had ruled for over two decades and NARC Kenya was working to overthrow it.
Mungana was part of the NARC brigade and he was at the forefront to ensure KANU didn't clinch another term. He was lucky as he clinched the seat with his first trial and became a member of parliament for the Garsen Constituency.
During his first time, he was appointed to serve as an Assistant Minister due to his knowledge and approach to different issues. In 2007, he was again re-elected to serve for a second term and went on and held the Assistant Minister docket for another four years, leaving it in 2012.
In 2013 he was appointed to serve as the Chairman of the Kenya Ports Authority, serving in that capacity for one year until 2014. Four years later he landed a position in COMESA where he was appointed as a Commissioner a position, he holds to date.
After being off politics for almost a decade, Mungatana made his way back to an elective position in 2022 when he vied for the Senatorial position in Tana River County. This time around he decided to vie on United Democratic Party which is chaired by the current President William Samoei Ruto. He is currently serving as a member of the Senate for the first time.
Danson Mungatana's Get-Rich-Quick Scam
Scammers are among the people who can quickly demote you from grace to grace within a short stint. Danson Mungatana can testify to this, despite being a learned friend Mungatana was scummed Ksh 70 million by a certain West African witch doctor.
While narrating his story to the court of law, Mungatana told the court that, the scammers first gained his trust before milking him.  According to him, the accused person Abdoulaye Tamba Kouro told him that he was going to help him invest in a deal that will reward him handsomely.
True to his word, Mungatana first gave Tamba Ksh 500k and Tamba brought the money twice the amount he had given. After that, another deal came through and as an investor, he went deep into his pocket and brought in Ksh 5 million and gave it to Tamba.
Tamba who acted as a true business person went on and doubled the cash and brought it with an additional 5 million. After winning his trust, the game now started, as usual, the deal came up and Mungatana was supposed to place his investment since he knew the money was going to double.
He decided to up his game and place something that will make a change at once, he sold most of his investments and also borrowed some from his friend. He went on and gave the money to Tamba which amounted to Ksh 70 million. As soon as the money fell into Tamba's hand he disappeared in thin air and Danson's hard-earned money was nowhere to be found.
Danson Mungatana Wife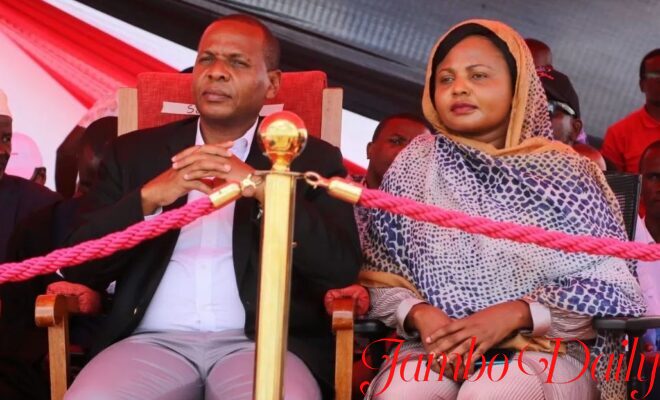 Mungatana is a married man, he was married to more than one wife but lost his first wife Violet Mungatana in 2019. His current wife is Mwanaisha Chidzuga, who was also running for a parliamentary seat but lost the competition.
Net Worth
After being conned Mungatana said he sold almost he had and currently his net worth can be estimated to be over Ksh 50 million.