Damaris Agnetta, President William Ruto Assistant Aide-de-Camp, Bio and Net Worth
For years the gender equality issue has been a tough puzzle in some positions including the President's Aide-de-camp position which has been held by the male gender for years. Damaris Agnetta, a Lieutenant-Colonel caught the attention of many Kenyans as she was appointed as the President's assistant Aide-de-Camp for William Samoei Ruto taking over from Rachael Nduta, a Kenya Air force officer.
Damaris was appointed to the position in October 2022 but appeared on official duties on March 2nd during the re-launch of the Women Enterprise Fund and the launch of the second product of the Hustler Fund. Following her stunning look in her full military uniform, many have been asking who she is and how she rose to the ranks. In this article, we cover her military journey.
Damaris Agnetta Age and Place of Birth
Aside from her career many of her personal details are still unclear.
Education Background
According to Relax 103, the military
Career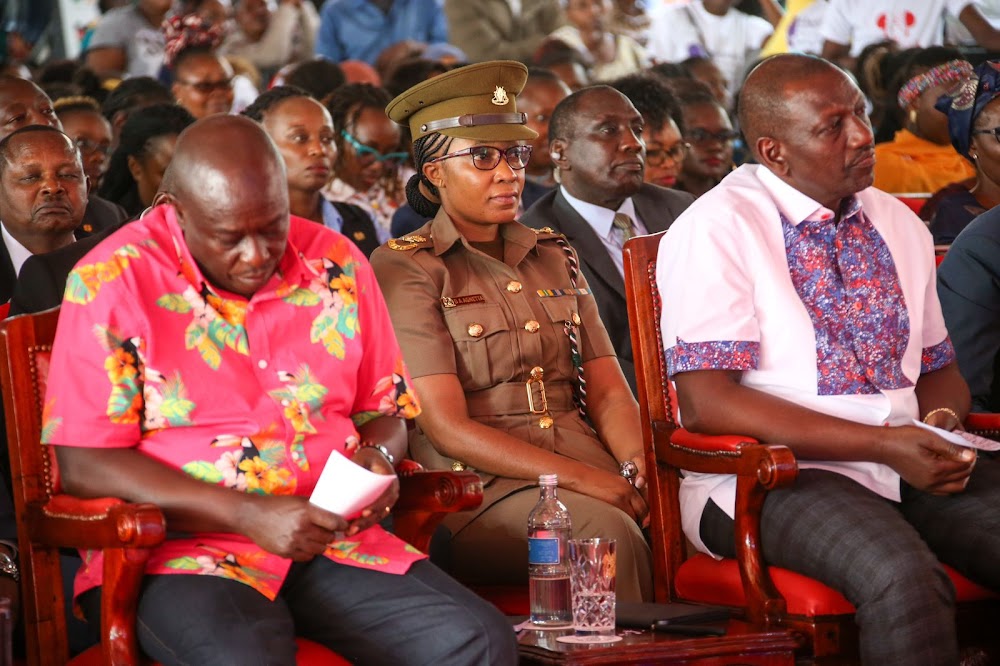 The Military woman joined the forces in 2003, joining the Kenya Army under the rank of Second-Lieutenant which is the first rank assigned to an officer after graduating from training. After serving as the Second-Lieutenant she rose to a higher rank becoming a Lieutenant before becoming a Captain.
After serving as a Captain she rose to Major rank before settling to her current rank of Lieutenant Colonel. To earn a Captain ranks means your leadership skill are adorable and you can be able to handle a bigger group of soldiers in a camp.
On the other hand, being a Major in the military means your performances as a Captain were exceptional and you proved your leadership skills beyond doubt.
Prior to Damaris' current position as an assistant President Aide-de-Camp, the iron lady was serving as an artillery officer in the Kenyan Army. In this position, she was responsible for indirect fire support, ground-based air defense, surveillance, and target acquisition. On top of that, she also served in the United Nations Military Observer Mission.
Her appointment came in October 2022, taking the helm with her workmate, Colonel Fabian Lengusuranga who took over from Timothy Lekolool who served with the previous regime.
Rise to Glory
Despite her appointment in October 2022, Damaris came to the limelight on March 2nd, 2023 during the re-launch of Women Enterprise Fund. Her appearance was not the topic of the day but her beauty that was tied in the Kenya Army Uniform caught the attention of many.
The President has the right to appoint his/her ADP but with the consultation of the Kenya Defence Council. Even, though the duration of the position can be determined by different factors age being one of them. However, most serve in this position for around four years and below.
Salary and Net Worth
Serving in search high-profile positions she stands as of the highest-paid military personnel earning over, Ksh 300k. Her net worth is valued at Ksh 20 million, with her salary being her main source of wealth.