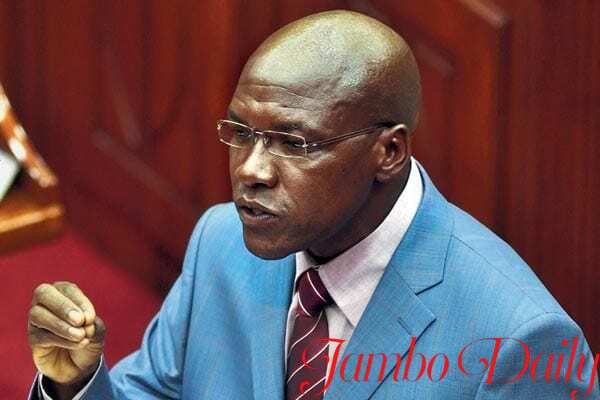 Boni Khalwale Biography, Career, Age, Wives, Medicine and Net Worth
Boni Khalwale is a renowned Kenyan politician who is well known for his side career of endorsing bullfighting earning him the title "Bullfighter". Khalwale is one of the most outspoken politicians who is never afraid of speaking his mind.
The famous bullfighter rose to fame in 2012 when he blasted Amos Kimunya over Dela Lue Saga. His "Kimunya Must Go" remarks thrilled everyone and up to date people still recall that moment.
When William Samoei Ruto was the Minister for agriculture, he was also roasted by the vocal politician over Maize scandals. Khalwale has always been a number criticizer of William Ruto, in 2017 he questioned Ruto's wealth claiming his salary cannot manage to maintain the kind of lifestyle he has.
Surprisingly, Khalwale has now changed the tune from a criticizer to a praiser of William Ruto. Currently, he is the chief campaigner of Ruto in the Western Region.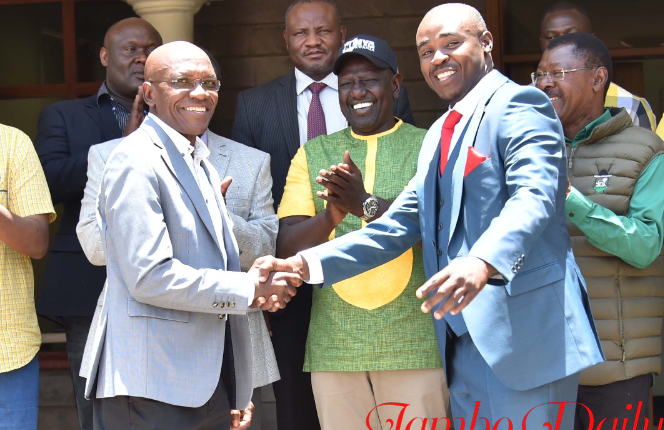 Boni Khalwale Age and Place of Birth
He was born in Malinya, Kakamega county on 5th August 1960.
Boni Khalwale Family
The outspoken politician was born in a poor family where some basic needs like shoes were luxury to them. His parents never had much but they managed to feed them.
Education
The former member of parliament attended Malinya primary school before joining Musingu Boys High School where he completed his "O Levels". After that Khalwale joined Kakamega High School for his "A-Levels. "
He then proceeded to the University of Nairobi in 1981, where he pursued Medicine.
Boni Khalwale Wives and Kids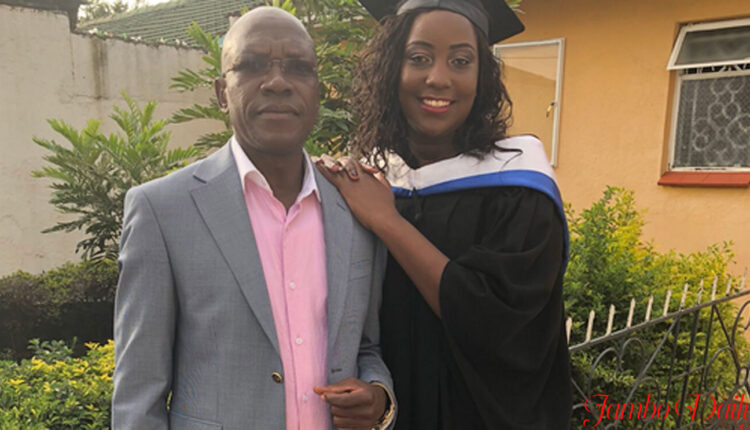 Hailing from the western region of Kenya where polygamy is not a new thing and is part of their lives, Khalwale has followed in his forefathers' footsteps and he has more than one wife and children.
Khalwale his first wife Adelaide Shikanga when he was a second-year student at the University of Nairobi but he was able to maintain. However, Adelaide later succumbed to cancer after four decades of marriage.
According to Khalwale, his wife was diagnosed with cervix cancer in 2003. She managed to fight the disease for over 10 years before she was overpowered by the disease in 2019.
Before her death, she was serving as a secretary at the Education Department at Masinde Muliro University of Science and Technology in Kakamega.
Boni Khalwale Net Worth
His net worth is estimated to be over Kes100 million considering the years he has served in the government and his secret businesses.
Career
The former member of parliament began his career in 1998 when he was employed as a medical officer by the government.
He later moved to the public sector working in the same field but shifted to Mombasa before going back to his home county, Kakamega.
Political Career
His political ambitions began way back when he was still on campus and participated in University politics but never run for any senior position.
In 1982, he found himself in a big mess after he participated in a protest during the failed 1982 coup. The students held demonstrations after the arrest of a newspaper editor,  George Githii. As a result, Khalwale was suspended from the campus for 14 months.
He later came back and completed his studies. In 2002, he left his medical career to follow his dreams of becoming a politician.
The famous politician vied for a parliamentary seat representing the people of the Ikholomani constituency. Khalwale vied for the seat on a NARC ticket.
At the time NARC managed to uproot the KANU government and Khalwale running on a NARC ticket he clinched the seat with his first trial.
Before his elective position, Boni Khalwale was a member of NCEC (National Convention Executive Council), alongside Mwai Kibaki, James Orengo, prof Kibwana alongside other prominent leaders.
He served as a member of parliament from 2002 until 2013, serving for two good terms with different parties.
In 2013 he run for the then-new introduced seat, the Senate and he was lucky to become Kakamega's first Senator. In 2017, he opted to run for the county's top job but he was unlucky as Wycliffe Oparanya fished him out, leaving him out of the government.
Currently, he is running for his former seat as a senator on a UDA ticket. Initially, he had launched his bid to run for a gubernatorial seat but dropped his bid later after an agreement with his party leader. He stepped down to pave way for the current Senator Cleophas Malala who is also eying the position.