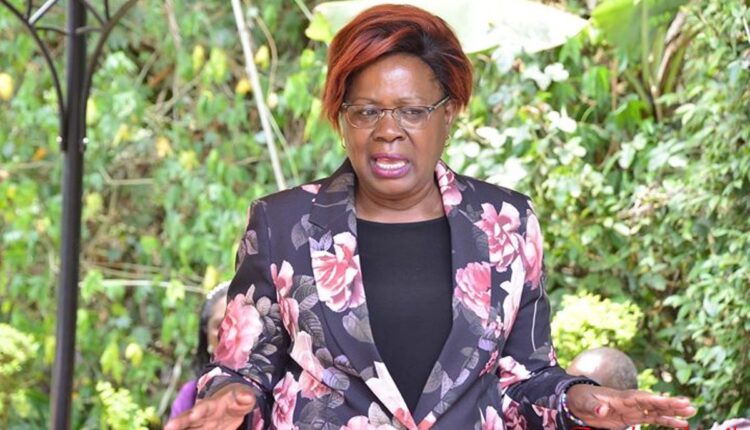 Alice Wahome Bio, Career, Age, Husband, Education, and Net Worth
Alice Wahome, born Alice Muthoni Wahome is a vocal Kenyan politician currently serving as the Cabinet Secretary for Water and Sanitation. Wahome is known as an astute debater who doesn't back down from what she believes in.
Prior to her appointment as a Cabinet Secretary, the iron lady was serving as a member of parliament representing the people of Kandara Constituency, Murang'a County.
The brash politician was appointed to serve in a ministerial capacity by Kenya's fifth president, William Ruto. Wahome has been one of Ruto's frontline soldiers during the campaign period and the ministerial position has been described as an award for a job well done.
Wahome was among the top politician who faced rough times after Jubilee fall out as the so-called deep state came for their throats. During that stint, Wahome cited that some leaders from the Kieleweke brigade were after her life.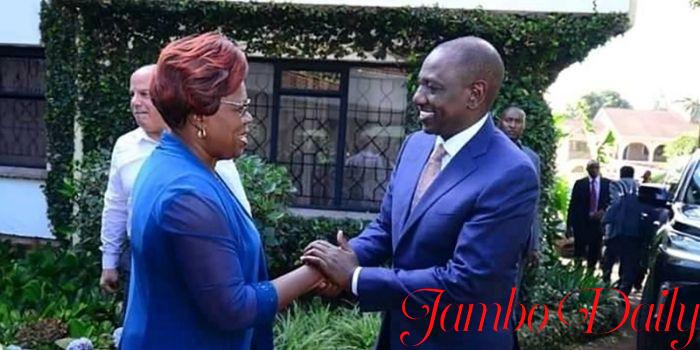 Alice Wahome Age and Place of Birth
Wahome was born on 28th April 1945 in Murang'a county. However, much is not known about the village she grew up in or her parents.
Educational Background
The renowned politician began her career at Karumu Primary School and then advanced to Siakagi High school where she completed her secondary school level. She later joined the University of Nairobi where she pursued a Bachelor of Laws degree.
Alice Wahome Husband and Kids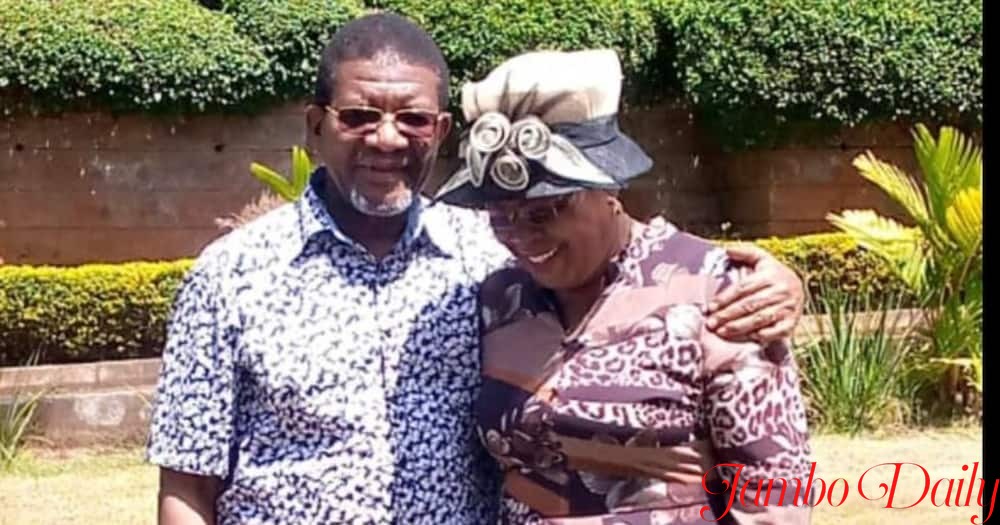 Wahome is married to Godfrey Wahome Ngayu, a veteran gynecologist. Alice refers to her husband as a supportive person, the two have been blessed with four children, three girls, and one boy, all four are adults.
Career
Away from politics, Alice Muthonin Wahome is also a qualified advocate. Her career began in the early 90s when she was involved in the women's movement, she later went on and joined the FIDA council where she served as vice chairperson of the council.
Prior to her joining politics, she had also served as a member of the Law Society of Kenya for two years.
Political Career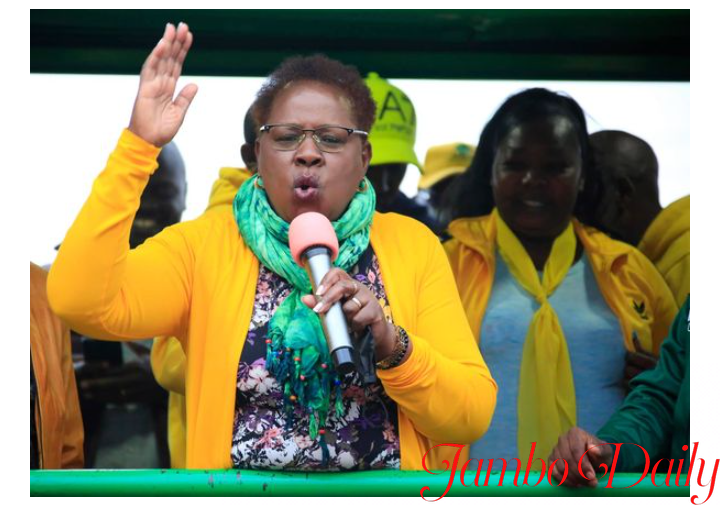 Though her leadership calling began when she was young, Wahome joined the political Arena in 2013 when she vied for Kandara parliamentary seat. During that time Wahome was running on a TNA party ticket which was headed by former President Uhuru Kenyatta.
She went on to win the seat becoming one of 16 women to be elected as members of parliament against 274 men. Her first term was a success and the people of Kandara felt the need to award her with another term she was re-elected in 2017 but with a Jubilee ticket.
After her re-election, Jubilee's house started shaking and within no time it was broken beyond repair as the chair and vice chair went their different ways. Leaders within the party had to choose sides and Alice Wahome decided to follow the then deputy chair of the Jubilee party.
Following the breakout of the party, leaders who decided to follow William Ruto started facing political threats from whom they termed "State Machineries". Wahome was among the leaders who were bold enough to come and say what was really happening.
As a UDA diehard, Wahome fought the battle until the last minute, she was re-elected for the third term while her party leader William Ruto was elected as the fifth President of Kenya. However, despite being elected for the third term God had other plans for her as she will no longer serve as a member of parliament. Instead, she will be the one calling the shots in the ministry of water.
Just like any other politician, Alice Wahome has had her fair share of bad and good days in office. She has been involved in different scandals including the "condom gift" that was found in a polling station bearing her name, she has been served with arrest warrants and other controversial incidents here and there. Additionally, she has also done a commendable job for the people of Kandara Constituency.
Alice Wahome Salary and Net Worth
As a member of parliament, she was earning an estimated monthly salary of Ksh 900k. Following her appointment as a Cabinet Secretary, she will now be earning an estimated salary of about Ksh 1.5 million including allowances.