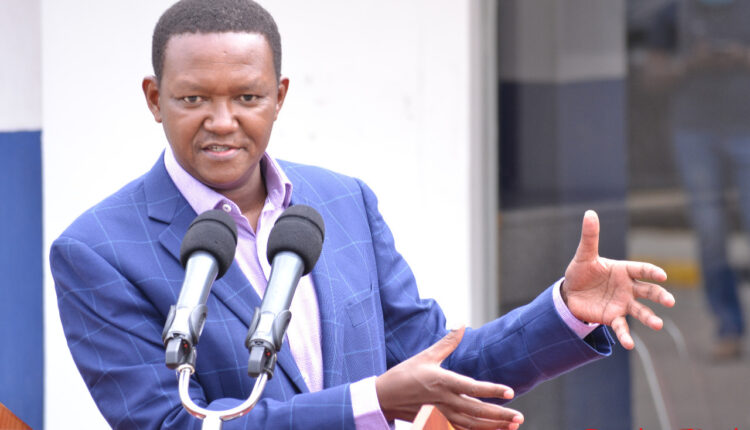 Alfred Mutua Biography, Net Worth, Age, Relationship, Career and Family
Alfred Nganga Mutua is a sharp and intelligent Kenyan politician serving as the Cabinet Secretary for Foreign and Diaspora Affairs. Mutua was appointed to head that docket by H.E William Ruto on 27th Sep 2022.
The Machakos native served as the first governor of Machakos County for two terms before Wavinya Ndeti took over after winning the August 9th, 2022 general election.
On 6th September 2020, Mutua declared his bid to run for the country's top job in August 2022. According to him, if elected he will be offering creative and innovative ideas that will help in governing the country. However, he later stepped down from the race and Azimio where he supported Raila before switching to Ruto a few months to the election.
Mutua is also the brain behind the lifestyle audit for all government officials. Apart from coming up with the idea, he went ahead and presented himself to the EACC and requested them to run a lifestyle audit on him and his relatives.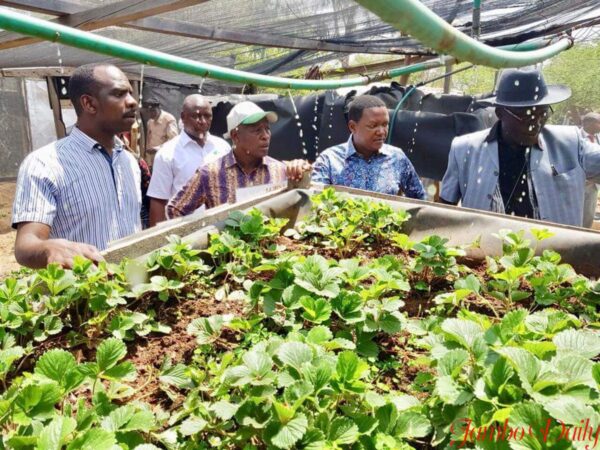 Alfred Mutua Age and Place of Birth
Mutua was born on August 22nd, 1970 in Masii, Machakos County. He will be turning 52 years in August 2022.
Alfred Mutua Parents
He is the son of Agnes Mutua, however much is not known about his father. In 2017, his mother was forced to respond to haters who kept insisting his father was from Luo Community. According to her, it was her sister who was married in that region and not her.
Alfred Mutua Education
He attended Dagoretti High School for his (O levels) and later moved to Jamhuri High School for his (A levels). He then joined Whitworth College in the US graduating with a BA in journalism. He also holds a Master of Science in Communication from Eastern Washington University. Mutua also holds a doctorate degree in communication from the University of Western Sydney in Australia.
Alfred Mutua Wife and Divorce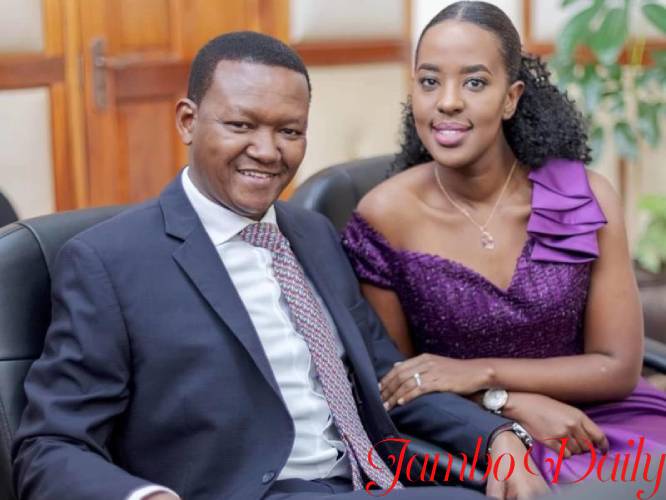 Currently, Mutua is not married or dating anyone, after separating from his second wife Lilian Ng'ang'a in August 2021. The separation sparked controversy, trending for almost a whole week on all social media platforms.
Initially, there were speculations about their separation but it was not clear enough whether they were still together. On August 15th, 2021 Lilian Ng'ang'a announced officially there were no longer together. Lilian at the moment has already moved on and she is dating a famous musician Julias Owino alias Juliani.
Mutua was initially married to Josephine Thitu as the first wife but they later divorced.
Alfred Mutua Net Worth
Despite being in politics for only ten years, he is listed as one of the richest politicians in Kenya with an estimated net worth of Ksh 500million.
Career
Early Career
Mutua began his career as a journalist working as a writer. He published his first story in the daily newspaper at the age of 15, while still in high school. As a prolific writer,  he began writing features for The Sunday Nation, Standard Newspaper, and the defunct Time Newspaper soon after completing his high school education.
In 1989, he founded his first company, Golden Dreams Company at the age of 19. The company was publishing newsletters and magazines named "Golden Times".
Mutua later relocated to the United States to further his studies, while in the US he wrote for several American newspapers. In 1996, he started content production, producing a documentary dubbed "An African in America".
He came back to his motherland in 1997 and started writing features for Nation Media Group. Before his return, he had worked with several TV stations in the States including PBS in Seattle.
He then relocated to Australia where he was hired as a correspondent for SBS TV's international magazine show Dateline. In that capacity, he traveled a lot covering what was happening around the world.
Apart from writing, he has also served as a lecturer in Sydney, Australia, and Abu Dhabi in the United Arab Emirates (UAE). Some of the books he has written include, "How to be rich in Africa and other secret survival".
Joining Government
Serving as a Government spokesperson and public communication secretary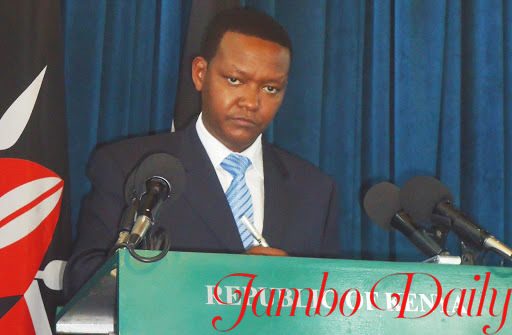 Mutua joined the government in 2002 after he was appointed as the first official government spokesperson of Kenyan by former President H.E Mwai Kibaki. Kibaki had just taken power the same year.
Mutua served in that capacity for 12 years until 3rd September 2012 and decided to step down. As the spokesperson and communication secretary, his roles included collecting information and analyzing the events that were held by the state.
As the spokesperson, he will be remembered for his spectacular program, Nairobi beautification. The Program was behind the revamping of Nairobi CBD.
Move to Politics
Mutua joined politics in 2012 after serving as a civil servant for more than a decade. He stepped down from his position and declared his bid to run for the Machakos gubernatorial seat in the 2013 general election.
The gubernatorial seat was introduced in 2010 through a constitutional reform that created 47 counties, Machakos being one of them. Mutua vied for the position on a Wiper Democratic Movement Party ticket. He went ahead and won the election becoming the first governor of Machakos county. After that, he was sworn in on 27th March 2013 alongside his then Deputy governor Bernard Kiala.
Ahead of the 2017 general election, he launched his political party, "Maendeleo Chap Chap Party" in 2016. Three months later after ditching the Wiper party to launch a new party. A motion to impeach him was filed in the Machakos County Assembly.
Despite the motion getting the two-third threshold which is required by the constitution to impeach the governor. Mutua was retained after most of the county assembly members failed to attend his impeachment debate.
In 2017, he declared his intention to run for the second term, this time facing Wavinya Ndeti and his then deputy governor Bernard Kiala. Mutua went ahead and defeated both of them and he was declared the winner. Despite his win, Wavinye Ndeti filed a case claiming election rigging.
The claims led to his win being nullified by the high court judge Aggrey Muchelule. Mutua appealed the case and in December 2018 court of appeal overturned the ruling and reinstated him as the governor.
Tenure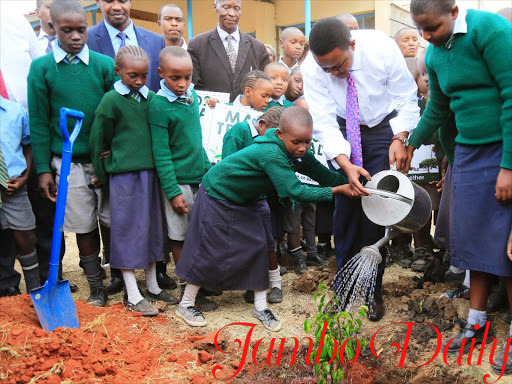 Mutua has been ranked as the most performing governor in Kenya three times in 2015, 2019, and 2020. For the two terms he has been in the office he has managed to initiate over 200 kilometers of new tarmac roads and over 8,000 kilometers of graded roads.
Before he took over Machakos was one of the counties that were facing hunger, drought, and lack of water. In his two terms, he has intervened in the agricultural sector improving many lives in the area. This has also made people to stop depending fully on government food relief.
When it comes to water provision he has dug over 500 solar-powered boreholes in all sub-counties. In addition, he has also dug 240 dams and 216 weirs which are being used for farming.
Being a youthful leader he has also empowered other youths in terms of education by initiating a scholarship for those who want to pursue a certificate course, Diploma, and degree levels.
In addition, he also launched a free vocational training program. In the program, all Machakos youth can stud for free in all government colleges within the county.
In the health sector, he has also performed excellently initiating cancer awareness campaigns across all the sub-counties. In addition, he became the first regional government to open a Cancer Center.
At the moment the Machakos Cancer Center is fully functional and provides free treatment registered under Universal Health Coverage. For the 10 years he has been in the power he has managed to make Machakos County one of the admirable investment hubs for both locals and foreigners.
Cabinet Secretary Appointment
As they say, politics is a dirty game, then Mutua's transition over the past couple of months can fit this definition of a "dirty game." After backing down from the presidential race, Mutua decided to take his Maendeleo Chap Chap party to Azimio where most of his county men had settled.
After a while, he felt neglected from the coalition decision-making table and he decided to make a switch to Ruto's camp. Despite arriving late, Mutua managed to secure some votes for the UDA party. As a reward, Mutua was named as the Cabinet Secretary for Foreign and Diaspora affairs.