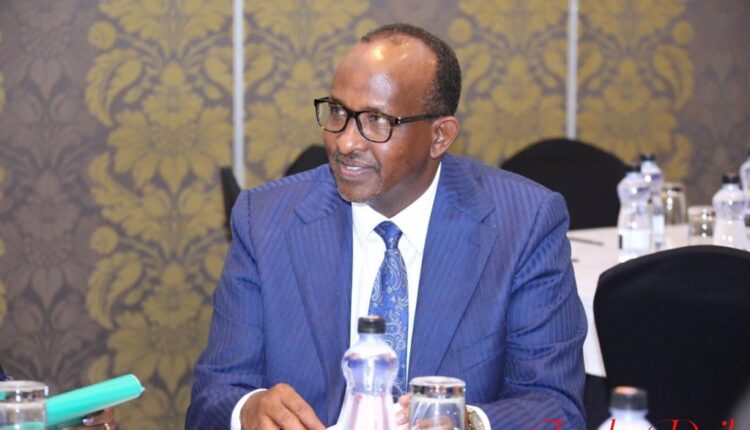 Aden Duale Bio, Career, Marriage, Education, Salary and Net Worth
Aden Duale born, Aden Bare Duale is a prominent Kenyan politician currently serving as the Cabinet Secretary for Defense. The renowned politician was appointed to lead the Defense docket on 27th September 2022 by H.E President William Ruto. Duale took the helm from Eugene Wamalwa who was serving under Uhuru's regime.
Prior to his appointment Duale was serving as a Garissa Township member of parliament, the soft-spoken politician had been reelected in that position during the August 9th election. Additionally, Duale also served as the Majority Leader during Uhuru's administration before he was ousted from his position due to party conflict.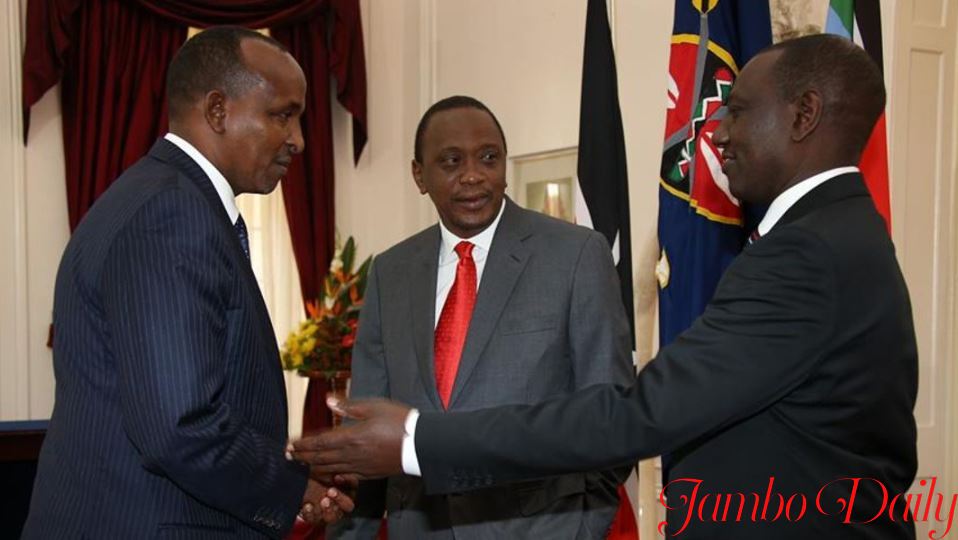 Aden Duale Age and Place of Birth
Duale hails from a pastoralist community, he was born on 15th June 1969 to the Abdulwalk of the Talamooge sub-clan. Duale was born and raised in Garissa county.
Family, Parents, and Siblings
Duale's late father was a pastoralist while his mother Hawa Kosara was a businesswoman. Duale and his twin brother moved to Garrisa town with their mother while their father was left in the village to look after cattle.
Aden Duale Education Background
He began his education at Boystown Primary School, he later moved to Garissa High School before completing his secondary level education at Moi Forces Academy in Nakuru. After completing the secondary level he moved to Moi Unversity of Agriculture and Technology where he pursued a Bachelor of Education in 1992.
In 2011 he joined the Jomo Kenyatta University of Agriculture & Technology where he pursued a Masters in Business Administration (MBA)
Career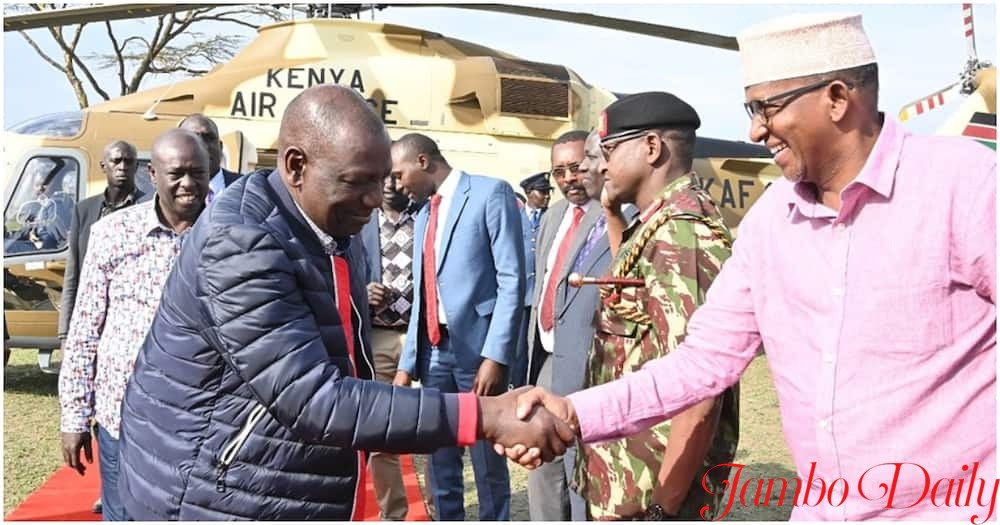 Early Career
His career began in the early 90s working as a secondary teacher at Sankuri Secondary School. A few months later he left teaching and he was hired to work at the Provincial Commissioner's office in Garrisa where he was working as a clerk.
However, the job was not paying that well and he decided to quit and joined the family business where he worked alongside his family. In 1999, he was hired as the director of Kenya Broadcasting Corporation (KBC) at the time which was one of the leading broadcasting houses in Kenya. Duale served in that capacity for only four years and decided to venture into other things before joining politics in 2007.
Political career.
His journey into leadership began in 2007 when he joined the political arena, Duale first vied for the Dujis parliamentary seat under the ODM party ticket during the 2007 general election. He was lucky to clinch the seat with his first attempt.
In 2008, Duale was appointed as Assistant Minister for Livestock which was a higher position for a first-timer. After the 2007 election, things didn't pan out as ODM had hoped, the country went into Post Violence Election, and a lot happened during that year.
Three years down the line, Duale joined forces with his long-time friend H.E William Ruto and they shifted from ODM and founded United Republican Party (URP) in 2011. Ahead of the 2013 general election, the Party joined forces with TNA which was headed by former President Uhuru Kenyatta.
The two parties went on and won the 2013 general election while Duale won the Garissa township parliamentary seat on a URP part ticket. Prior to the 2017 election, URP merged with TNA and formed one party, the Jubilee party which also performed excellently during the 2017 election and Duale earned his third term in the National Assembly.
After the party won the majority of the seats in the parliament Duale was appointed as the Majority Leader of the National Assembly where he caught the attention of many Kenyans. However, his stay at the position was cut short after the Jubilee party started having ups and down between the then deputy party chair and the chair.
When things got out of hand and leaders within Jubilee had to choose sides Duale decided to follow his friend William Ruto. Due to his choice, he was sidelined from the position and was replaced by another member of parliament.
Cabinet Secretary Appointments
Duale has been one of the top-notch politicians in the UDA's journey to State House. He was termed as one of Ruto's loyalties considering their long political history. On 27th September 2022, Duale was named the Cabinet Secretary of Defense where he'll be taking over from Eugene Wamalwa. Duale is expected to serve in that capacity for a tenure of five years, however, the president can reshuffle the cabinet before the end of the tenure.
Aden Duale Wife and Kids
Duale is a loving husband and father of five sons, he is married to the daughter of former Chief of General Staff Mahmoud Mohamed.
Salary and
Duale has been on the political scene for over 15 years, as a member of parliament Duale was earning an approximately monthly salary of Ksh 800k. As a Cabinet Secretary Duale will now earn an estimated monthly Salary exceeding KSH 1.2 million.
Net Worth
During a vetting session for his ministerial position, Duale declared his wealth as Ksh 851 million including all his assets.