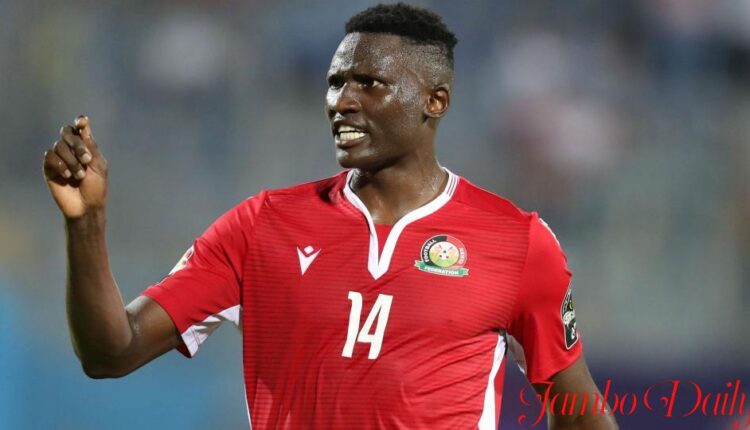 List of Top Kenyan Footballers and Their Net Worth
Top Kenyan Footballers; with billions of followers globally, football is considered one of the top flight sports in the world. Its reputation matches the worth and appreciation of players as it emerges as one of the most paying sports in the world.
We have witnessed footballers with tantalizing talents rise from rags to riches across the world. Kenya is among the countries that have produced some of the best footballers playing both locally and internationally. In Africa, footballers are not handsomely rewarded compared to international leagues, and most African players dream of landing in Europe or any other club outside Africa.
However, some of the African players have managed to get their way to the international leagues where they are earning lucrative salaries. Take a ride with us as we analyze the top footballers in Kenya and their net worth.
Top Kenyan Footballers and Their Net Worth.
Here is the list of the top ten Kenyan footballers and their net worths.
1. Victor Wanyama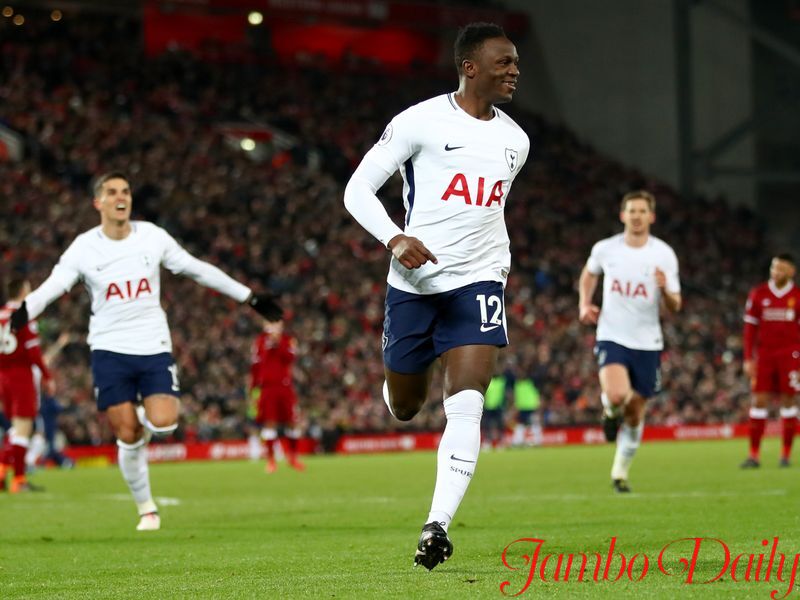 Victor Wanyama is one of the best defensive midfielders in Kenya playing for CF Montreal, a Canadian team competing in the Major League Soccer. His rise to prominence can be described as grass to grace transition, from playing in the street of Nairobi to being an international player. Wanyama served as the captain of the Kenya national team until his retirement late last year, however, his retirement only applies to national competitions only.
Wanyam is currently the highest-paid Kenyan player earning a weekly wage of $75,929 (Ksh 8,935,212). According to reports, his net worth as of 2020 was Kes 2.5 billion. 
2. Michael Olunga
Michael Olunga, well known as 'Engineer' is one the best strikers Kenya has ever had. Olunga is notable for his classy goals and hat tricks, currently, he plays for Al-Duhail, a Qatari club. His journey began at the Liberty Sports Academy, then played for several local teams including Tusker Fc before moving to Djurgarden, Guizhou Zhicheng, Girona, Kashiwa Reysol, and eventually settled in Al-Duhail.
His career with the international clubs has been a success where he has placed his name on the football map. Olunga is well notable as a hat-trick master.  Following the switch from Kashiwa where he was earning Ksh 8 million, now he earns 16 million per month at Al-Duhail. He has an estimated net worth of $3.6 million (Ksh 306millio.)
3. Patrick Osiako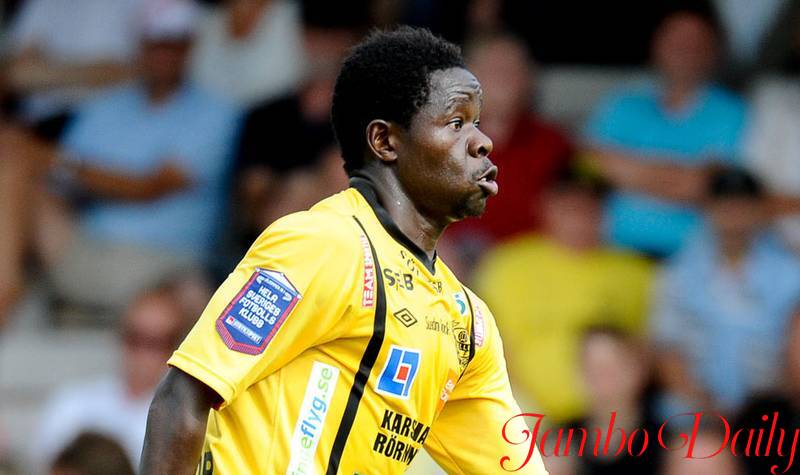 Osiako stands as the third highest-paid player earning an estimated salary of $ 45,000 (Ksh 5,295,595). The 35-year-old plays as a midfielder for Syrinanska Eskilstuna IF, a Swedish club. His career began in the coastal part of Kenya in 2003 playing for Coast Stars as a teenager. His net worth stands at Ksh 100 million.
4. Jamal Mohamed
Jamal Mohamed alias Jamal Malo began his career back in the 90s and his tackling skills as a midfielder caught the attention of international clubs. He was later signed by Enkopings in Sweden before moving to the Middle East and later heading to Europe.
Currently, he plays for Al_Nasr, a Saudi Arabian club as a midfielder. His salary at the moment stands at $ 32,000 (Ksh 3,765,765) per month. Has made 32 appearances in international games.
5. Arnold Otieno Origi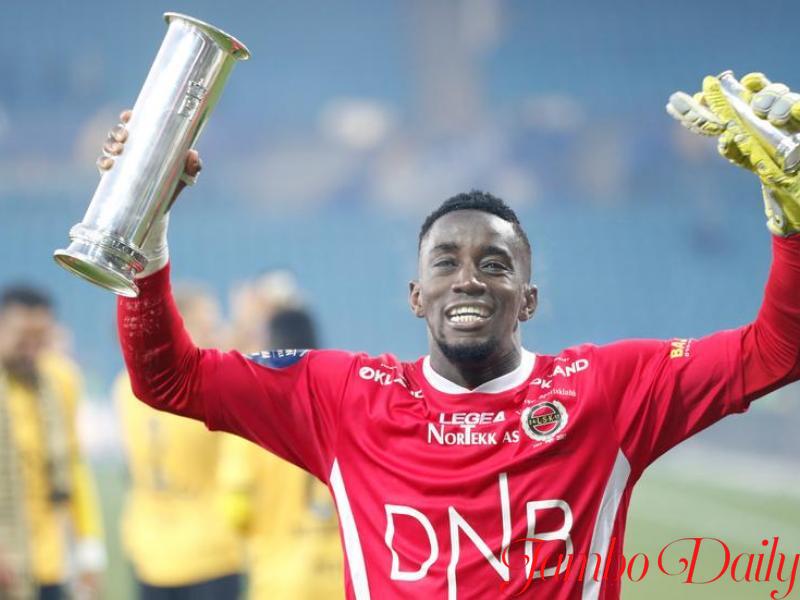 Origi hails from a family of footballers as he is the cousin to Divock Origi, a former Liverpool player and one of the best in the world. Origi is considered one of the best goalkeepers in Kenya playing for Hodd in the Norwegian 2. division.
Currently, he earns a monthly salary of $27k (Kes 3,177,357). His career began at Mathare United then moved to Tusker FC, before moving to international clubs. He has an estimated net worth of Ksh 200 million.
6. David Achieng
David Achieng ranks as the highest-paid Kenyan defender, currently, he plays for Al-Ansar. His monthly salary stands at $20,000 (Kes 2,353,598). He is among the active defenders on the national teams and his performance has been quite impressive. His current net worth is estimated to be around Ksh 100 million.
7. Ayub Masika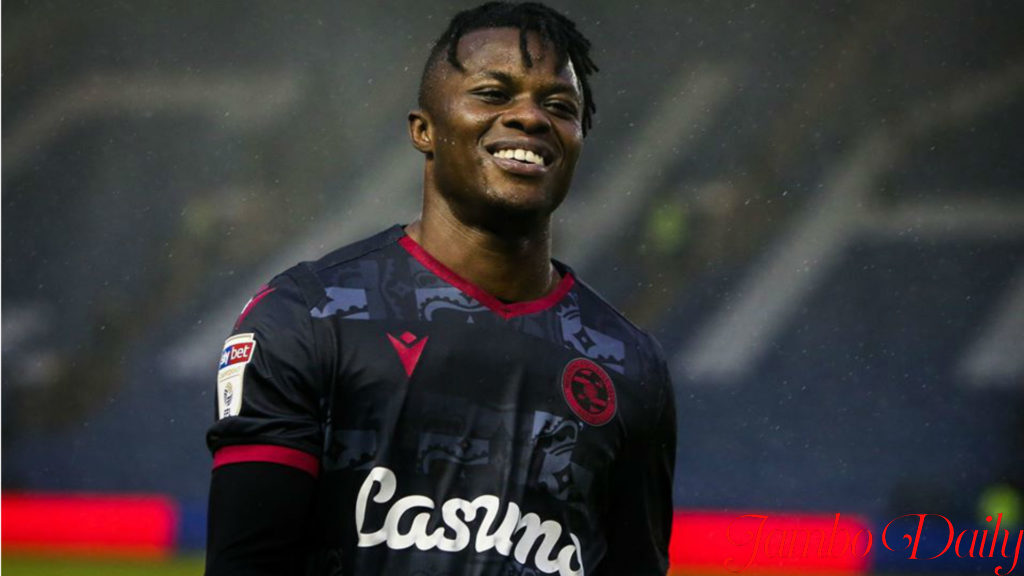 Ayub Timbe Masika, from the streets of Nairobi to making it big in Thailand playing for Buriram United. He has shaped his name into a household name as he is well noted for his contribution to the national team. He is among the players who were lucky to kick off their professional careers outside Kenya.
Playing for international clubs for over a decade, he enters our list of the highest-paid  Kenyan footballers. His monthly net worth is estimated at Ksh 3 million per month. On the other hand, his net worth stands at Ksh 100 million.
8. Tedd Akumu
Anthony Akumu Agai popularly known as Teddy Akumu is a Kenyan midfield playing for Kaizer Chiefs, a South African team. Akumu earns a monthly salary of $13000 (Ksh 1,529,838 ). His net worth stands at Ksh 34,032,000.
9. Ishmael Athuman
Athuman is a celebrated Kenyan center-back playing for Las Palmas. He was born in Spain but he is of Kenyan origin. He has made 7 appearances on the Kenyan national team. His current salary is not yet in the public domain but he has an estimated net worth of Ksh 96 million.
10. Kevin Kimani
Midfielder Kevin Kimani seals the list, he was playing for a Belgium club, Bocholter before jetting back to his motherland joining Wazito FC. He has an estimated net worth of $16, 000 (Ksh 1,877, 600).