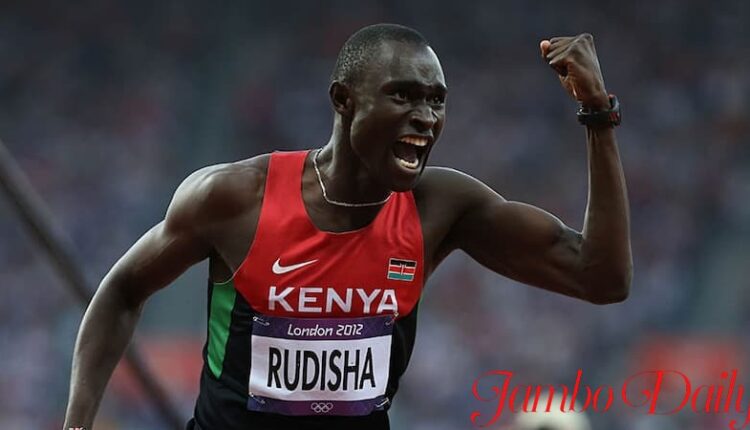 David Rudisha Bio, Career, Age, Wife, Education, Accident and Net Worth
David Lekuta Rudisha is a Kenyan middle-distance runner who specialized in the 800 meters. He is a two-time back-to-back Olympic champion from the 2012 London and 2016 Rio Olympics, a two-time World champion from the 2011 and 2015 World Championships in Athletics, and breaking world records. He holds the three fastest, six of the eight fastest and half of the twenty fastest times ever run in this event.
In May 2022, Rudisha announced he would be vying for a seat in his constituency as an independent candidate in the Kilgoris constituency.
Early life and background.
David Rudisha aged 34 years was born on 17 December 1988 in Kilgoris, Narok County, Rudisha went to Kimuron Secondary School in Iten, Keiyo District. In April 2005, whilst under Brother Colm's tutelage, Japheth Kimutai, who was trained by Colm, recommended Rudisha to James Templeton, and Rudisha joined the group of runners managed by Templeton, which has at various times included Kimutai, Bernard Lagat and Augustine Choge. Initially, he was a 400 meters runner, but his coach, Irishman Colm O'Connell, prompted him to try the 800 meters. In 2006, he became the world junior champion over that distance of 800m.
Career.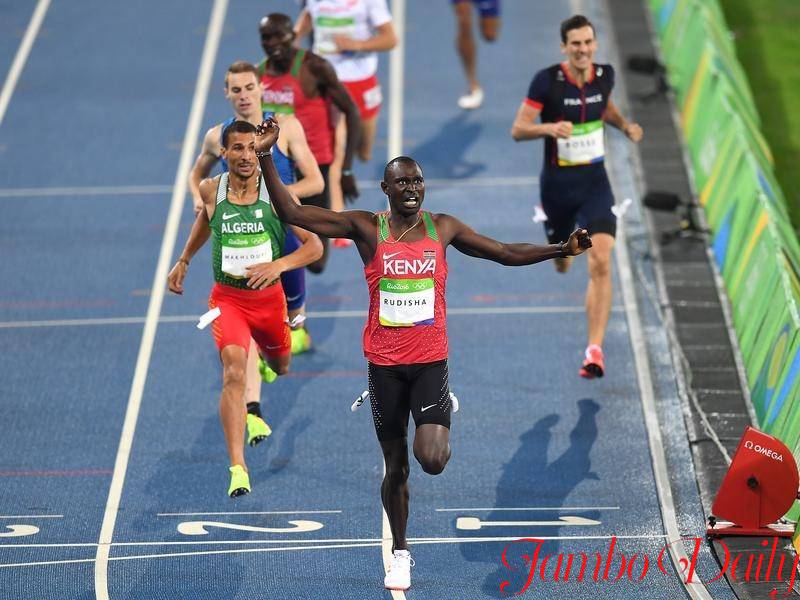 David debuted his career as a professional athlete in 2005. In April 2005, he was under the tutelage of Brother Brolm O'Connell, an Irish missionary and Geography teacher at St. Patrick's Iten school.
In 2006, he became the world junior champion in the 800 m category. Between 2010 and 2012, Rudisha was in his prime and free of any injury, and he created a legacy for himself in the 800m race during this period.
In 2009 David Rudisha competed at the World athletics championship, reaching the 800m semi-finals. The same 2009 September, he won the IAAF Grand Prix meeting in Rieti, Italy, posting a new African record, defeating Sammy Koskei.
On August 22, 2010, he broke the World Record set by his predecessor Wilson Kipketer in the 800m race and set a new record during the ISTAF meeting in Berlin. In 2010 November at the age of 21, he became the youngest-ever athlete to win the IAAF World Athlete of the Year award. He recorded four victories on the Diamond League circuit that year being crowned Kenyan Sportsman of the Year.
In 2011Rudisha claimed his first senior global title at the World Champions in athletics.
On 9th  August 2012 at the 2012 Summer Olympics in London, Rudisha led from start to finish to win gold in what was acclaimed "The Greatest 800 Meter Race Ever". In so doing, he became the first and, so far, the only runner to break the 1:41 barrier for 800 m.
In 2013 he never competed at the world championship in athletics because of an injury.
In 2014 won second place in the Commonwealth Games silver medal.
Rudisha claimed the second World 800m title at the World Championships held in Beijing, winning a gold medal.
Rudisha successfully defended his Olympic title at the 2016 Rio Summer Olympics, taking the Olympic gold medal.
In 2017 Rudisha attempted the 1000m for the first time at the golden spike Orava finishing fourth in the race.
Achievements.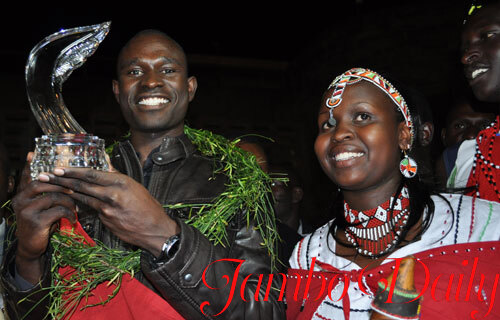 World junior championships gold medal (2006)
. Africa junior championship gold medal (2007).
African championship gold medal (2008).                                                                               African Championship gold medal (2010).
2010 Doha Qatar Athletic Super Grand Prix (WL MR), Oslo Bislett Games (WL MR] Lausanne Athletissima, Brussels Memorial Van Damme.                                                        2011: Lausanne, Monaco Herculis (WL), London Grand Prix (promotional events), Brussels.
2012: Doha, New York Adidas Grand Prix (WL MR), Paris Meeting Areva.                    2013: Doha Qatar Athletic (WL), New York.
2014: New York, Glasgow Grand Prix (=WL), Birmingham British Athletics Grand Prix (600m).
2015: New York (SB).                                                                                                            2016: Birmingham (600m, WL MR AB)
David Rudisha's car accident.
On August 24, 2019, Kenyans awoke to the sad news that Rudisha's car had collided with a bus head-on near Keroka, Kenya. David Rudisha's car was written off. He was rushed to a nearby hospital. David stated that he was fine and had not sustained any serious injuries.
David Rudisha's personal life.
Rudisha is a member of the Maasai ethnic group in Kenya. His father, Daniel Rudisha, was a former runner who won the silver medal at the 1968 Olympics as part of the Kenyan 4 × 400 m relay team, while his mother Naomi is a former 400 m hurdler. He is married to Lizzy Naanyu and has two daughters.
David Rudisha | Net Worth and Income.
David was a successful athlete throughout his career and was able to amass a significant amount of fortune.
His estimated net worth stands at $5 million. David's primary income source is sports and his participation in the Olympic Games and World Athletics Championship.