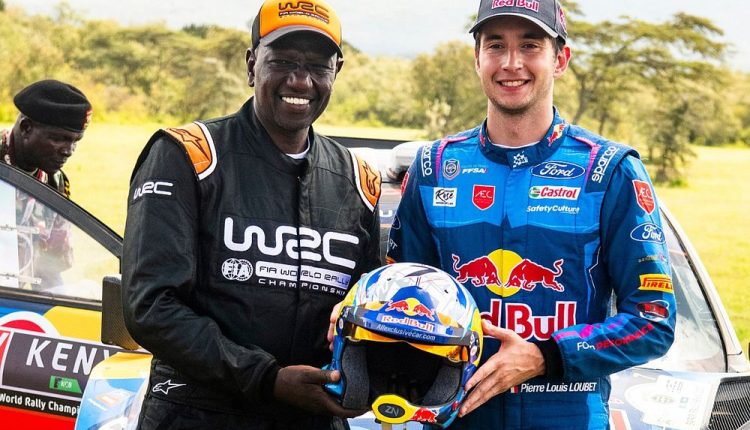 Pierre-Louis Loubet Bio, Age, Career, Driving President Ruto and Net Worth
Pierre-Louis Loubet is a talented and passionate rally driver hailing from France. On top of that, he's also a champion of the 2019 World Rally Championship 2, this was four years after he began his professional career. The Frenchman will be participating in the 2023 WRC Safari Rally in Naivasha, piloting an M-Sport Ford.
Prior to the event, Loubet landed an opportunity to drive the Kenyan President, William Samoei Ruto on his Ford. The young driver was instructed on the speed he was supposed to use while carrying the President but ended up defying the rules and gave the country a shock as he spun with the President.
Here is the story of Pierre-Louis Louber story as told by JamboDaily.
Pierre-Louis Loubet Age
The young driver was born on the 18th of February 1997 in French to a Rally driver, Yves Loubet.
Pierre-Louis Loubet Career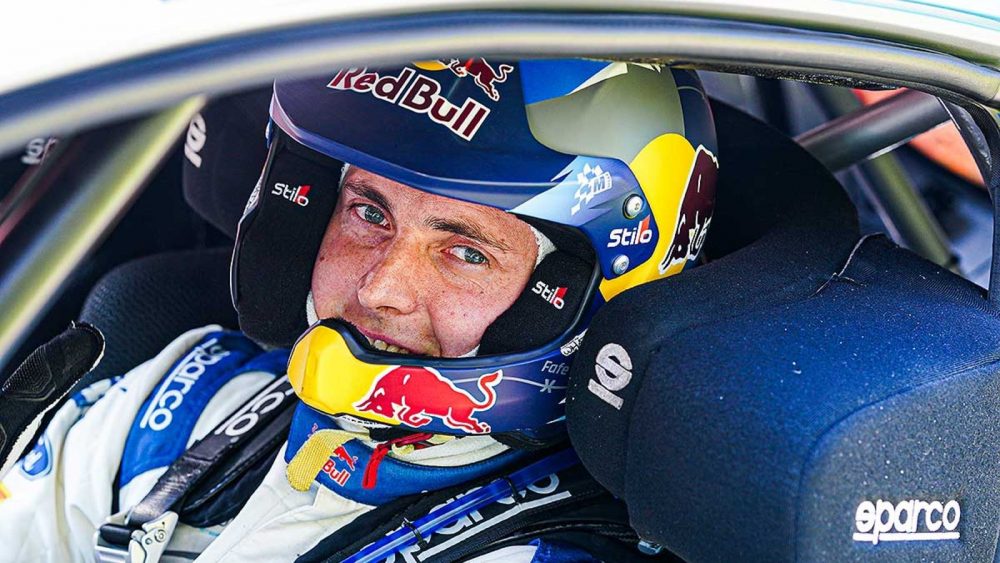 Loubet began his career at the age of 7 years, starting off with karting at the Figari circuit. He then joined Formula Renault before moving to rally in 2014 where he has been dominating despite his young age.
Joining Rally wasn't that hard for him as he hails from a rally driver as his father was also a rally driver and the 1989 European Rally Champion.
After joining the rally in 2014, in 2015 he made his entry into rallying in the JWRC category in Portugal. His debut was quite impressive finishing 2nd in his category alongside his co-driver Victor Belotto.
In 2016, he made his debut on the WRC2 campaign driving a Peugeot 207 s2000 in Portugal. However, the car was headed on a retirement which led to a switch to a Citroen DS3 R5 owned by PH Sport.
In 2017, he began his rally year with PH Sport in Sweden but retired due to an engine failure. Following the engine failure he moved to M-Sport driving the Ford Fiesta R5 alongside Teemu Suninen and Eric Camilli.
The year went on to be more successful for him, recording more points with his best result being a 4th finish in Catalunya but with no podium.
In 2018, he began his year with the FIA ERC campaign but with a new ride driving a Hyundai 120 R5 for BRC Racing Team. FIA ERC was first held in the Azores and then on Canary Island, however, the two events didn't pan out as he had expected as they were both ended by mechanical and electrical failures. Despite two worse races, he marked his best finish in Portugal recording a 4th finish in Corsica.
His 2019, started in a similar style as 2018 starting off with the European Rally Championship campaign in the Azores and Canary Islands. The Azores was a bit tough for him leaving the track early due to a belt failure.
Heading to Canary he hoped for the better and worked for it but a false start penalty stretched him from 3rd to 5th. Loubet ended up dominating the year and finished the year with the 2019 World Rally Championship 2.
WRC Safari Rally and Driving President Ruto.
Loubet will make an appearance at the hyped 2023 WRC Safari Rally in Kenya, held in Naivasha, Nakuru County. The event is held once a year and it is among the most attended rally event in Kenya.
It unites different drivers from different corners of the world as they meander on the sandy roads of Naivasha. Before leaving Kenya, Loubet will leave the legacy as the only driver to defy clear orders from President's security.
On June 21, 2023, Loubet was handed the opportunity of driving the president on his M-Sport Ford. Loubet was instructed to drive the President at a low speed but being a rally driver, the word slow pace doesn't appear in his driving books.
Loubet went on to speed the Ford and to spicy things up he ended up spinning the car while the President was still inside. Luckily for him, his mechanic had done a good job on the car as it spun and continued with the journey.
Pierre-Louis Loubet Salary and Net Worth
His appearance at the WRC Safari Rally will earn more than Ksh 60 million. His base salary as a full-time driver extends up to $375k which is over Ksh 380 million, according to statics shared by Sports Payout.com