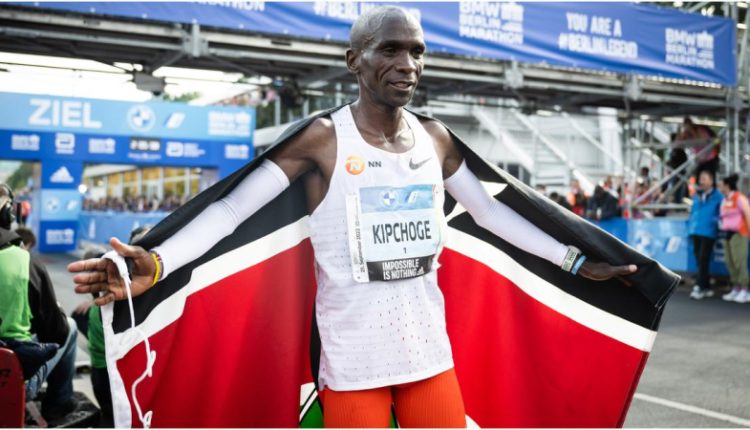 Eliud Kipchoge Bio, Age, Career, Wife, Education, Record, Salary and Net Worth
Eliud Kipchoge is a Kenyan world record-holder in the marathon and previously specialized in the 5000-meter distance. He broke his own record of 2:01:39 he set at the 2018 Berlin Marathon by setting a new one at the 2022 Berlin Marathon with a time of 2:01:09.
He has run four of the six fastest marathons in history. On top of that, he's the only man in history to achieve a best time of 1:59:40.2 in a sub-two-hour marathon.
Eliud Kipchoge Age and Place of Birth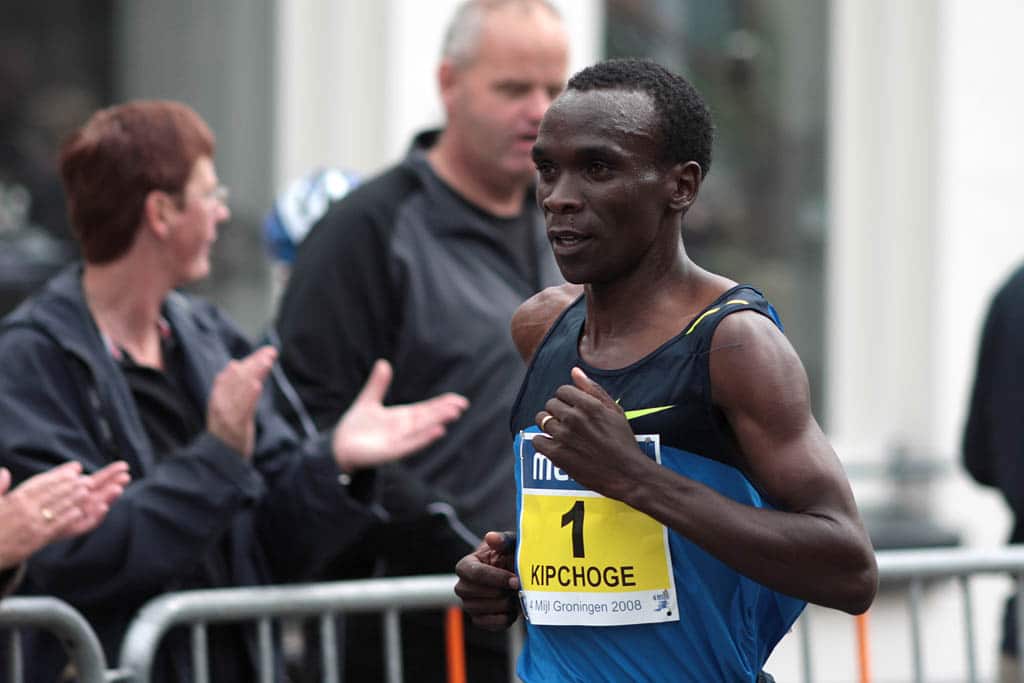 The legendary marathoner was born on November 4, 1984, in Kapsisiywa, Nandi County, Kenya to his loving parents Patrick Sang and Jane Rotich. Unfortunately, his father is no more as he died while he was still a young boy. Kipchoge was raised by a single mother (a teacher) and only knew his father from pictures. He is the youngest of four children.
Education Background
He began his schooling at Kapsisiywa village in Nandi County, he then progressed to Kaptel Secondary but never got the chance to continue with his education due to lack of school fees.
Eliud Kipchoge Career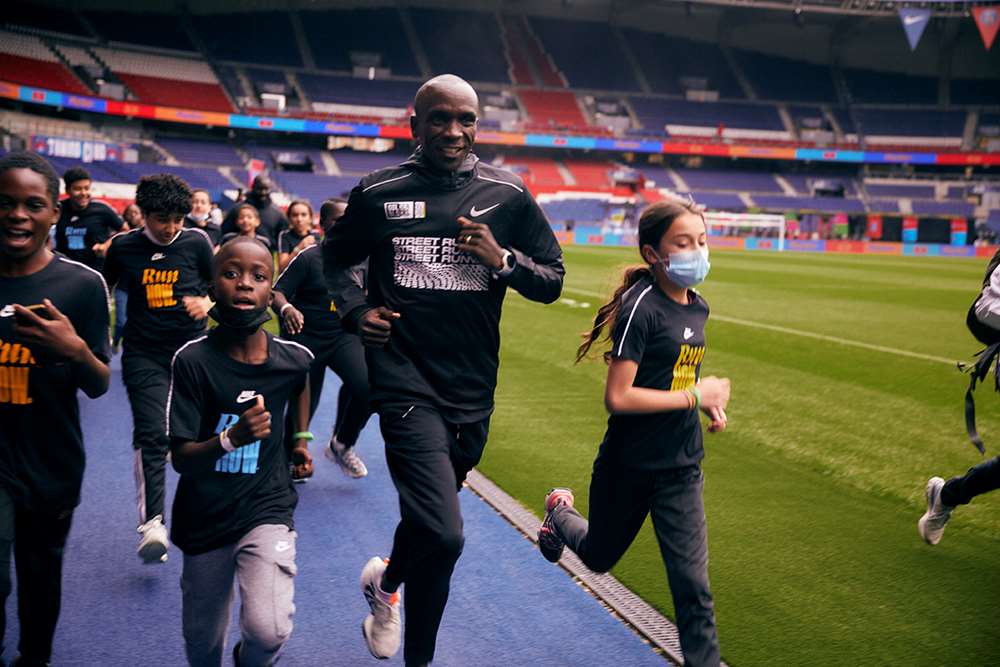 His professional journey began at the age of 17 when he won the Kenyan trials for the 2002 IAAF World Cross Country Championships junior race. Similarly, he also came fifth in the World Cross Country Championship held in Dublin and was involved in the Kenyan junior team and won gold.
In the 2003 Bislett Games, Kipchoge recorded his first major win, narrowly defeating Morocco's Hicham El Guerrouj in the 5,000 meters at that year's world championship with a finished record of 12:52:61 minutes. Specializing in that distance, Kipchoge later won a bronze medal at the 2004 Olympics in Athens and a silver at the 2008 Games in Beijing. He also captured a silver medal at the 2007 world championships, 2008 Beijing Olympics, and 2010 Commonwealth Games
.
In 2012, he switched to marathon running. In his marathon debut, he won the 2013 Hamburg Marathon in a course record time. Eliud is currently the world record holder in the marathon at 2:01:39. This record was set on September 16, 2018, during the Berlin Marathon. Eliud is also the first person to run the marathon distance in less than two hours.
In 2014 Kipchoge won the Rotterdam Marathon, in the Netherlands, which began his unprecedented winning streak. He subsequently won marathons in Chicago (2014), Berlin (2015, 2017, 2018, and 2022), and London (2015, 2016, 2018, and 2019). His 2018 victory in Berlin set a world record: 2 hr 1 min 39 sec.
In 2016 Kipchoge claimed a gold medal at the 2016 Olympics in Rio de Janeiro. In 2020 Kipchoge had his first loss in more than six years when he finished eighth in the London Marathon. He attributed the poor performance to an ear problem. He rebounded at the 2020 Games in Tokyo (which were held in 2021 because of the coronavirus pandemic), winning his second Olympic gold medal in the marathon.
At the Boston Marathon on 17 April, Kipchoge hoped to win his fifth of the six major marathons. However, after missing his water bottle and due to a left leg problem, the 38-year-old was unable to stay with the lead group on a hilly section after the 30 km mark. He suffered the third defeat of his marathon career, finishing sixth at 2:09:23.
Wife and Sibling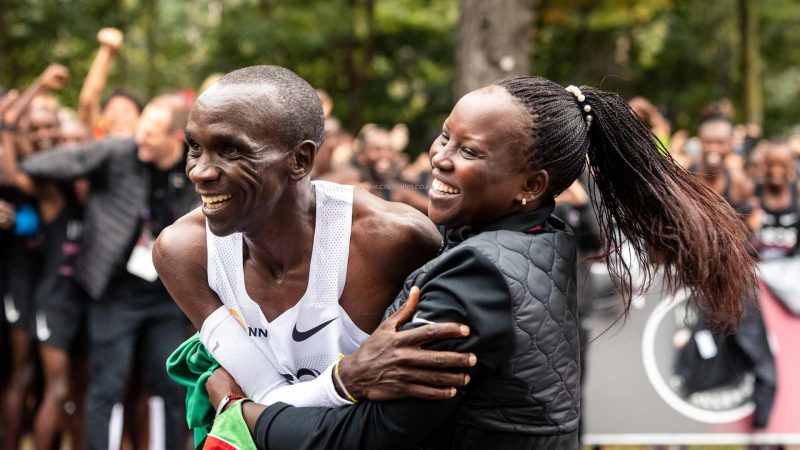 Kipchoge is married to Grace Sugut, a schoolmate and neighbor. They have been married for 14 years and are blessed with 3 children: 2 boys and 1 girl. Grace and the children live in Eliud Kipchoge's house in Elgon View Estate, Eldoret, Kenya.
AWARDS
AIMS Best Marathon Runner Award – Men: 2015, 2016, 2017
2018 United Nations Kenya Person of the Year.
2018, 2019 IAAF Male athlete of the year award.
2019 BBC World Sport Star of the Year.
Kipchoge was cited as one of the Top 100 most influential Africans by New African magazine in 2019.
2021 Association of National Olympic Committees Best Male Athlete Tokyo 2020 Olympics.
2021 Abebe Bikila Award.
2023 Princess of Asturias Award
Kipchoge Net Worth
Eliud's net worth is estimated to be around 320 million Kenyan shillings. He has earned significant sums through his running career and various endorsements with companies such as NIKE and ISUZU car dealers. Consequently, making him one of the wealthiest long-distance runners.