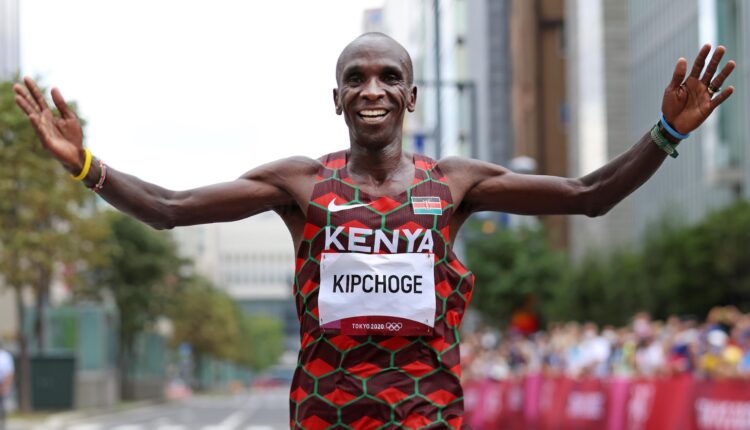 World Athletics Records Held by Kenyan Athletes
This article explores the remarkable records held by Kenyan athletes, showcasing their unmatched skills and endurance on the global stage. When it comes to long-distance running, Kenya has established itself as a powerhouse on the global stage.
Kenya is renowned for producing some of the world's most exceptional athletes, consistently dominating various track events. Kenyan athletes have shattered numerous world athletics records with natural talent, rigorous training, and rich running culture, leaving an indelible mark on the sport.
World Athletics Records Held by Kenyan Athletes
Women's World's Athletics Records
1. Marathon – 2:17:01 – Mary Keitany (Women's Race)
Mary Keitany set this record in the marathon, covering the distance of 42.195 kilometers in 2:17:1. The marathon is one of the most challenging endurance events, and Keitany's time reflects her incredible speed and stamina.
2. Marathon – 2:14:04 – Brigid Kosgei (Mixed Race)
Kosgei broke the 16-year-old world record set by Paula Radcliffe at the 2018 Bank of America Chicago Marathon when she crossed the finish line in 2:14:04.
Kosgei has won the most prominent marathons in which she has competed, such as the London and Tokyo marathons.
3. Half Marathon – 1:05:16 Peres Jepchirchir
Peres Jepchirchir's record time in the half marathon covers 21.0975 kilometers.
4. 10km – 30:01 – Agnes Tirop:
In 2021, the late Tirop set a world record of 30:01 in Herzogenaurach, Germany. She beat the record set by Asmae Leghzaoui of Morocco in New York on June 8, 2002, by 28 seconds.
5. Faith Kipyegon (1500 meters, 5000 meters)
The Olympic gold medalist and two-time world champion set the 1500m and 5000m world records within one week. On June 2, 2023, she astonished the athletics community at 3:49.11 at the Diamond League competition in Florence, Italy. Eight days later, she stunned world record holder Letesenbet Gidey of Ethiopia to win the 5000m in the Diamond League in Paris. She finished at 14:05:20.
6. 3000m Steeplechase – 8:44.32 – Beatrice Chepkoech:
In 2018, Chepkoech achieved a record-breaking performance in the Diamond League event held in Monaco. The athlete achieved a time of 8:44.32, surpassing the previous women's world record in the 3000m steeplechase by a margin of almost eight seconds.
Men's World's Athletics Records
1. Marathon – 2:01:09 – Eliud Kipchoge
Eliud Kipchoge is known as the greatest marathon runner of all time. In September 2022, the Kenyan athletics legend shaved off a half-minute from his world record to win the Berlin Marathon in a sensational 2:01:09. Kipchoge ran 42.195 kilometers in 2019 in a remarkable unofficial time of 1:59: 40.
2. 10Km – 26:24 – Rhonex Kipruto
Kipruto broke the 10k Valencia Ibercaja world record in 2020 at 26:24. He beat the previous record established by Joshua Cheptegei by 14 seconds, which had stood for a month and a half. Kipruto is currently the third-fastest athlete in history.
3. 3000m – 7:20.67 – Daniel Komen
Daniel Komen established the 3000m record in September 1996 in Rieti, Italy, at 7:20.67.
4. 3000m – 7:24.90 – Daniel Komen (Indoor Race)
Daniel Komen also holds the indoor record for the 3000 meters, showcasing his versatility in indoor and outdoor racing conditions.
5. 1000m – 2:11.96 – Noah Ngeny
Noah Ngeny still holds the record for the 1000m race. He set it in September 1999 in Rieti, Italy, at 2:11.96. The 43-year-old was a gold medalist at the Olympics, silver at the World Championships, bronze at the World Indoor Championships, and a finalist at the Olympic Games.
6. 800m – 1:40.91 – David Rudisha
Rudisha broke the 800m world record in a sensational effort at the London Olympics 2012. He completed the race in 1:40.91 and held the lead from the beginning to the end.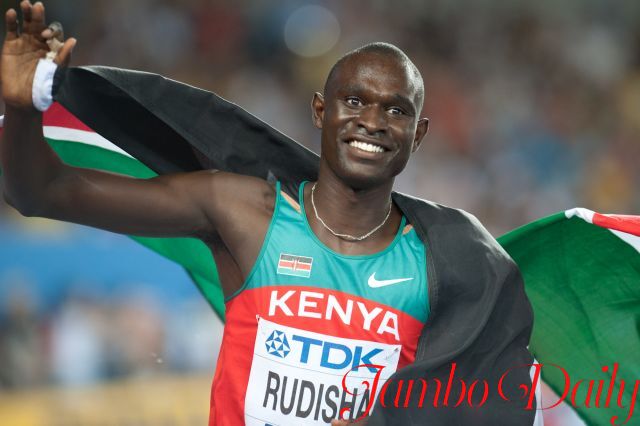 7. 4x800m Relay – 7:02.43
The 4*800m relay was set in August 2006 by four athletes. They include William Yiampoy, Ismael Kombich, Wilfred Bungei, and Elkanah Angweny, who clocked a time of 7:02.43 in Boudewijnstadion, Bruxelles.
8. 4x1500m Relay – 14:22.22
Kenya also holds the record for the 4*1500m relay, achieved in May 2014 in Nassau, Bahrain. The record was set by Collins Cheboi, Silas Kiplagat, James Kiplagat Magut, and Asbel Kiprop, who ran the race in 14:22.22.
9. Road Relay – 1:57:06
Kenya also has the record for the fastest road relay, which was established in November 2005 in Chiba, Japan, with a time of 1:57:06. Josphat Muchiri, Martin Irungu, Daniel Muchunu, Mekubo Mogusu, Onesimus Nyerere, and John Kariuki made the records.
Conclusion
Kenya's legacy in long-distance running combines inherent ability, devoted training, and cultural respect for running. The records set by Kenyan athletes are more than just numbers; they are benchmarks that motivate future generations to pursue excellence and redefine the limits of human potential.
Read also, David Rudisha Bio, Career, Age, Wife, Education, Accident and Net Worth
Read also, Eliud Kipchoge Bio, Age, Career, Wife, Education, Record, Salary and Net Worth
Read also, Faith Kipyegon Bio, Age, Career, Husband, Record and Achievement.