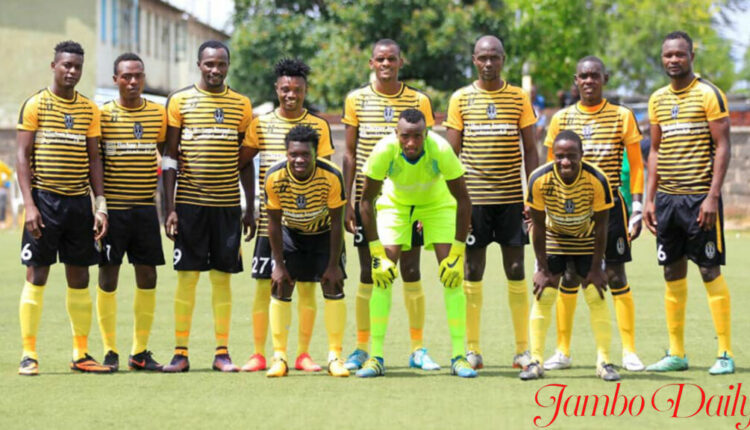 List of Players in Wazito F.C, Position, Age and Salaries
Wazito F.C Players;  Over the past 11 years Wazito FC has experienced a great transition from playing friendlies and hitting the training hard now the team plays in Kenya's top division, FKF Premier League. Currently, it is one of the teams that has caught the attention of many football enthusiasts in the country.
After enough friendlies, their journey to greatness began in 2012  starting with the lowest tiers, the Nairobi County football league. Having trained for a long time the club managed to rise through the rank rapidly earning promotions every year from 2013-to 2015.
In 2015, the team failed to earn a promotion but subsequently earned it in 2016. However, despite earning a promotion to the top division at the end of the 2015 season. The team only enjoyed their stay in the top division for one season before they were given a ticket back to the National Super League, before reclaiming it in 2017.
Apart from the three lower league titles and the 2019-20 season NSL championship, the team has no major accolade in their display.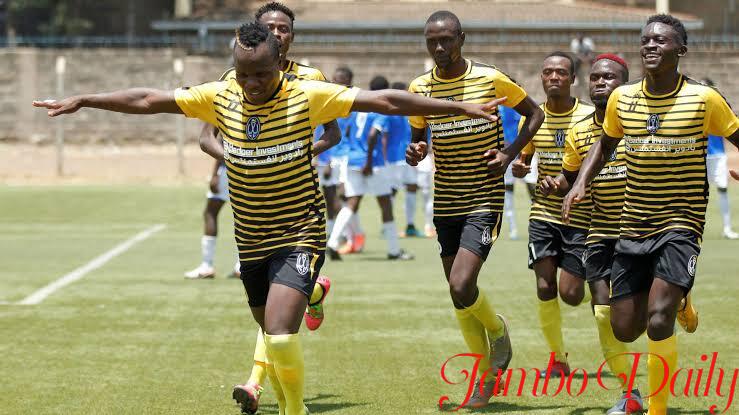 Wazito F.C Players Salaries
The club is owned by one of the wealthiest football enthusiasts Ricardo Badoer who has invested a lot in the club. Recently, the club acquired a Mercedes bus worth Kes10 million. In addition, the club is valued at Ksh 26 million.
However, despite being owned by a tycoon the club has encountered financial woes. In 2021 Wazito was smacked with a ban penalty by the football governing body, FIFA. The club was denied chances to sign new players after failing to pay their former players' outstanding dues. Most of the players owed by the club were foreigners, they later resolved the matter and the ban was lifted.
Wazito F.C Players
Before the 2021-22 season kick-off, Wazito signed several players including James Kinyanjui, a winger from Mathare United, Erickson Mulu Kivuva was also brought on board from FC Malaga City of Spain. Boniface Owino from Kayole Youth was also on the list of new signees others included, Amos Ekhalie and Swaleh Hamisi.
When it comes to players' leadership Elly Asieche, a versatile midfielder serves as the head of the team. Below is the full list of Wazito FC Players.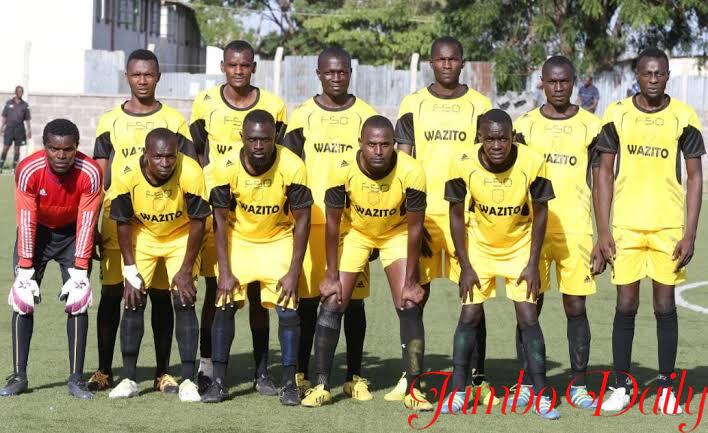 GoalKeeper
1. Steve Ndung'u
Date of Birth: 1990
Nationality: Kenyan
2. Fredrick Odhiambo
Date of Birth: 1994
Nationality: Kenyan
3. Eric Ogwade
Date of Birth: 2000
Nationality: Kenyan
DEFENDERS
4. John Kuol
Date of Birth: 2000
Nationality: Kenyan
5. Oliver Kilonzo
Date of Birth: 1991
Nationality: Kenyan
6. Jackson Saleh
Date of Birth: 1989
Nationality: Kenyan
7. Isaac Otieno
Date of Birth: 1987
Nationality: Kenyan
8. Johnstone Omurwa
Date of Birth: 1999
Nationality: Kenyan
9. Dan Owino
Date of Birth: 1987
Nationality: Kenyan
10. Emmanuel Tienan
Date of Birth: 1996
Nationality: Congo DR
MIDFIELDERS
11. John Katua
Date of Birth: 1970
Nationality: South Sudan
12. Musa Masika
Date of Birth: 2001
Nationality: Kenyan
13. Simon Mburu
Date of Birth: 1985
Nationality: Kenyan
14. Samson Ndegwa
Date of Birth: 1989
Nationality: Kenyan
15. Anthony Njeru
Date of Birth: 1970
Nationality: Kenyan
16. Eric Odhiambo
Date of Birth: 1990
Nationality: Kenyan
17. Matthew Odongo
Date of Birth: 1997
Nationality: Uganda
18. Geoffrey Kataka
Date of Birth: 1989
Nationality: Kenyan
19. Chris Opondo
Date of Birth: 2002
Nationality: Kenyan
20. Erick Ochieng'
Date of Birth: 1983
Nationality: Kenyan
21. David Oswe
Date of Birth: 1992
Nationality: Kenyan
22. Zedrick Imbosa
Date of Birth: 1970
Nationality: Kenyan
23. Edwin Wanjala
Date of Birth: 1995
Nationality: Kenyan
24. Ferdinand Wanjala
Date of Birth: 1970
Nationality: Kenyan
25. Kevin Kimani
Date of Birth: 1990
Nationality: Kenyan
ATTACKERS
26. Piscas Muhindo
Date of Birth: 1970
Nationality: Congo DR
27. Joakim Omolo
Date of Birth: 1993
Nationality: Kenyan
28. Derrick Onyango
Date of Birth: 1996
Nationality: Kenyan
29. Jeconiah Oyuga
Date of Birth: 1995
Nationality: Kenyan
30. Tyrone Owino
Date of Birth: 1995
Nationality: Kenyan