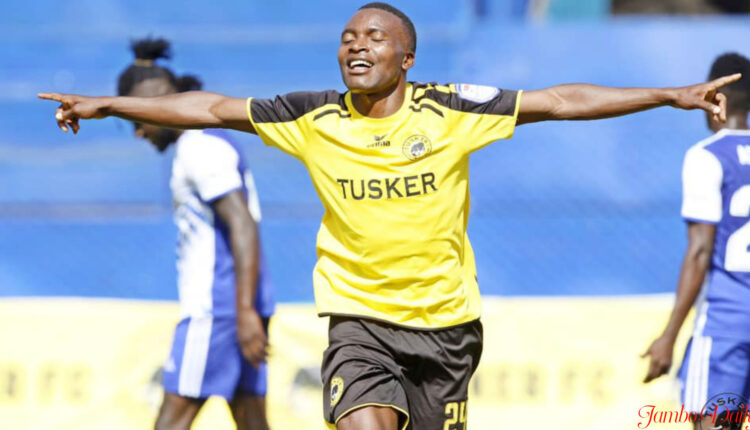 List of Players in Tusker FC, Age, Position and Salaries
Tusker FC players; All work without play makes Jack a dull boy, this has been the case in most of Kenya's huge organizations. However, these organizations decided to take their "play" to a higher level by forming football teams that participate in national leagues.
Unlike many countries, in Kenya, most of the football clubs are owned and funded by big companies as well as government parastatals. Well, Tusker FC is not an exemption from those teams owned by big companies.
The club has been in existence for over five decades now under the leadership of East Africa Breweries Limited (EABL), one of the biggest beer producers in East Africa.
When they first inaugurated the club in 1969 they named it Kenya Breweries. However, they later rebranded it to Tusker, one of their most selling beer brand country-wide but nicknamed it "The Brewers".
Since then the club's roots have spread deeper into the ground and uprooting can decades. Being in the game for such a long time Tusker is one of the most popular clubs in the country and according to stats, it's ranked as the third most successful club.
Their successful journey comes along with 12 KPL titles, in fact, they are the reigning champion after clinching the 2020-21 KPL title. In addition, the defending champions have also won four East Africa CECAFA Clubs Cup titles.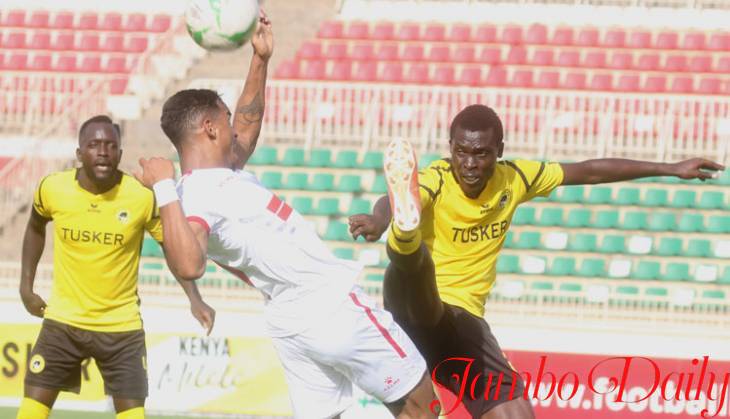 Tusker FC Player Salaries
As per stats, players' salaries match the success of the club as well as the name. The bigger the name the deeper the club goes to reward its players.
Being among the top teams in the country it is also the best paying club in the country. According to reports, the highest earner takes home Kes 70,000 while the lowest earner takes home Kes 40,000. On top of that players also earn allowances totaling Kes 10,000 if they win a match, for a draw the players take home an allowance of Kes 5000.
List of Tusker FC Players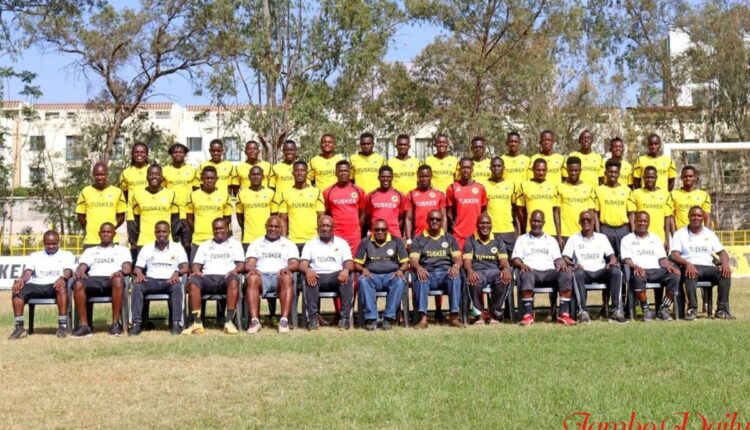 Tusker is among the teams that have molded great players who have managed to extend their talent abroad. Allan Wanga is among the most successful players to have passed through the hands of Tusker FC.
Below is the player's list
Goalkeepers
1. Patrick Matasi
Year of Birth: 1988
Nationality: Kenyan
2. Brian Bwire
Year of Birth: 2001
Nationality: Kenyan
3. Duncan Ochieng
Year of Birth: 1979
Nationality: Kenyan
4. Emery Mvuyekure
Year of Birth: 1993
Nationality: Tanzanian
Defenders
5. Nashon Alembi 
Year of Birth: 1970
Nationality: Kenyan
6. Eric Ambunya 
Year of Birth: 1994
Nationality: Kenyan
7. Sammy Meja
Year of Birth: 1996
Nationality: Kenyan
8. Hillary Wandera 
Year of Birth: 1992
Nationality: Kenyan
9. Eugene Asike
Year of Birth: 1991
Nationality: Kenyan
10. Charles Momanyi
Year of Birth: Unknown
Nationality: Kenyan
11. Chris Oruchum
Year of Birth: Unknown
Nationality: Kenyan
12. Justine Omary 
Year of Birth: 1996
Nationality: Kenyan
13. Brian Odhiambo
Year of Birth: 1970
Nationality: Kenyan
14. Kibwana Shomari
Year of Birth: 2000
Nationality: Tanzanian
15. Rogers Aloro
Year of Birth: 1993
Nationality: Ugandan
16. Jimmy Kulaba
Year of Birth: 1994
Nationality: Ugandan
Midfielder
17. Jackson Macharia
Year of Birth: 1995
Nationality: Kenyan
18. John Njuguna
Year of Birth: 1996
Nationality: Kenyan
19. Eric Zakayo
Year of Birth: 2005
Nationality: Kenyan
20. Crispin Olando
Year of Birth: Unknown
Nationality: Kenyan
21. Faraj Ominde
Year of Birth: 1999
Nationality: Kenyan
22. Humphrey Mieno
Year of Birth: Unknown
Nationality: Kenyan
23. Hashim Sempala
Year of Birth: 1995
Nationality: Ugandan
Forward
24. Apollo Otieno
Year of Birth: Unknown
Nationality: Kenyan
25. Timothy Otieno
Year of Birth: 26/06/1994
Nationality: Kenyan
26. Deogratious Ojok
Year of Birth: Unkown
Nationality: Ugandan
27. George Odhiambo
Year of Birth:
Nationality:
28. Kevin Omondi
Year of Birth:
Nationality:
29. Humphrey Mieno
Year of Birth: 25/09/1989
Nationality: Kenyan
30. Joshua Ibrahim
Year of Birth: 29/07/1994
Nationality: Tanzanian