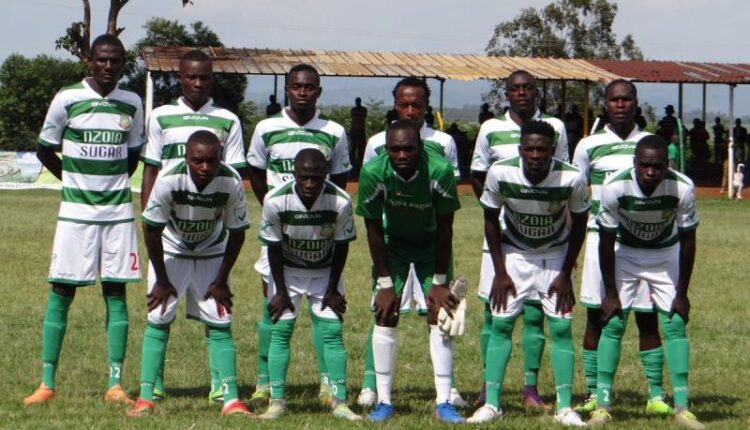 List of Players in Nzoia Sugar F.C, Position, Age, and Salaries
Nzoia Sugar F.C Players; Nzoia sugar can be categorized as one of the oldest teams in Kenya's football history. The club has been in existence for over three decades, having been founded in 1982.  Currently, it competes in the Kenya Premier League, Kenya's top-tier league.
For a football team to be fully equipped, players are the main ingredient of any team, and their passion, commitment, and persistence also serves as the ingredient to bring in energetic and die-hard fans. This has been the case with our Nzoia Sugar boys, they have been pushing harder despite the challenges they have been facing.
The Bungoma based-team has been productive in securing points as they haven't faced the wrath of relegation since they were promoted to the top league. In 2003, they were lucky to compete in the CAF Champion League. However, the boys weren't lucky enough as they were eliminated in the first round.
For the past few seasons, the team has been fighting relegation and it seems securing a league title isn't part of their plan. The last time they lifted a trophy was in 2006 when they won the National Super League Cup.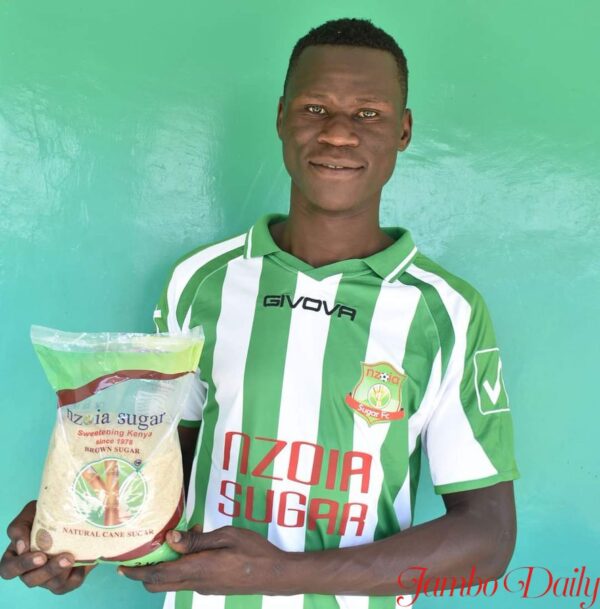 Nzoia Sugar F.C Players Salaries
The club is owned and managed by a popular sugar-producing company in Kenya, Nzoia Sugar. The company has been struggling financially and being the main sponsors of the team the crisis extended to the team. At some point, the club was on its knees and the government had to chime in and offer a helping hand by donating Ksh 1.7 million.
However, after a long struggle, the club is slowly getting back to its feet. Being a company's club player's salaries has not been declared publicly but according to reports, salaries range from Ksh 30k to Ksh 50k for the top earners.
Nzoia Sugar F.C Players List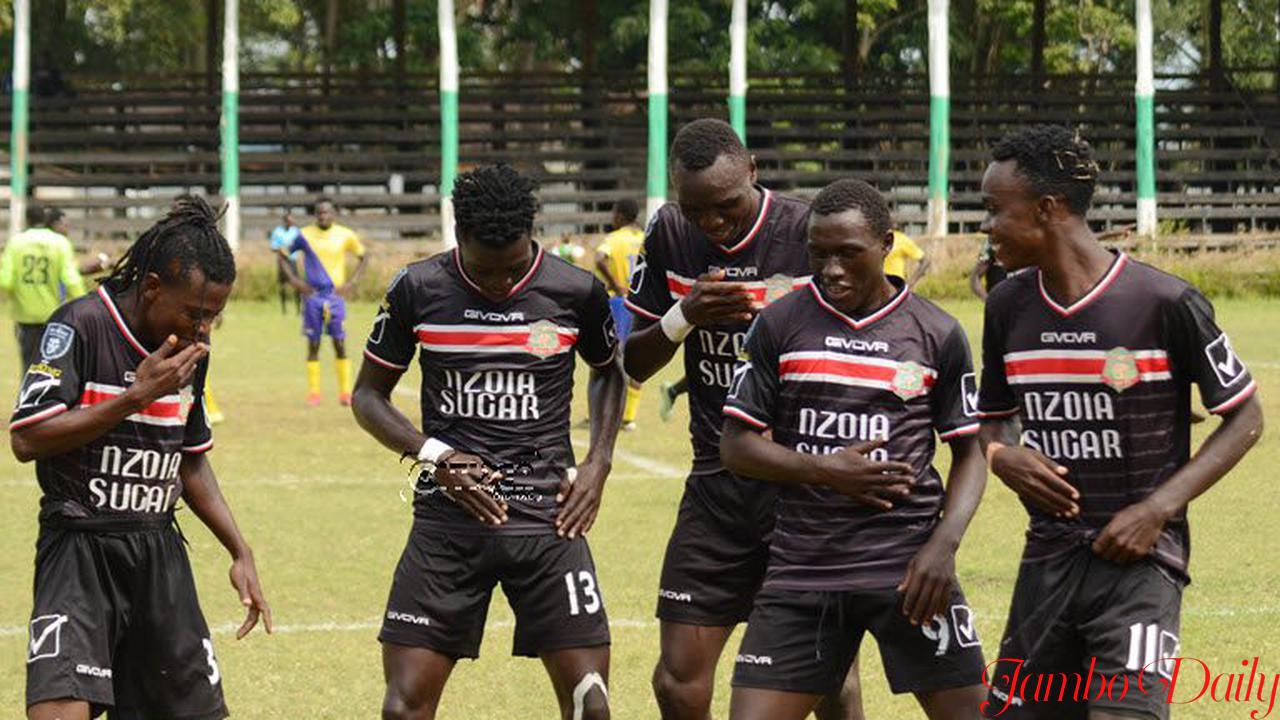 The club consists of a 34-man squad of talented young and talented players who not only represent Nzoia Sugar but Bungoma county as a whole. The club has also produced legends including Peter Gin who was one of the best players of his era.
Below we take a look at the current squad,
Goalkeepers
1. Benson Mangala
Year of Birth: 1993
Nationality: Kenyan
2. Humphrey Katasi
Year of Birth: 2000
Nationality: Kenyan
3. Ibrahim Ali
Year of Birth: Unknown
Nationality: Kenyan
Defenders
4. Edwin Wafula
Year of Birth: 1989
Nationality: Kenyan
5. Austine Ochieng
Year of Birth: 1998
Nationality: Kenyan
6. Dennis Wanjala
Year of Birth: 1999
Nationality: Kenyan
7. Vincent Ngesa
Year of Birth: 1996
Nationality: Kenyan
8. Hillary Minishi
Year of Birth: 1997
Nationality: Kenyan
9. Randy Bakari
Year of Birth: 1998
Nationality: Kenyan
10. Godfrey Wamalwa
Year of Birth: 1970
Nationality: Kenyan
11. Caleb Alubale
Year of Birth: 1970
Nationality: Kenyan
12. Thomas Wainaina
Year of Birth: Unknown
Nationality: Kenyan
Midfielders
13. Edgar Nzano
Year of Birth: 1992
Nationality: Kenyan
14. Benjamin Muchuma
Year of Birth: 1996
Nationality: Kenyan
15. Collins Wakhungu
Year of Birth: 1996
Nationality: Kenyan
16. Kevin Simiyu
Year of Birth: 1996
Nationality: Kenyan
17. Faustine Riziki
Year of Birth: 1970
Nationality: Kenyan
18. Dennis Nandwa
Year of Birth: 1970
Nationality: Kenyan
19. James Kibande
Year of Birth: Unknown
Nationality: Kenyan
20. Leonard Kssembeli
Year of Birth: Unknown
Nationality: Kenyan
Forwards
21. Sellassie Otieno
Year of Birth:
Nationality: Kenyan
22. Patrick Kwitonda
Year of Birth: 1999
Nationality: Kenyan
23. Brian Yakhama
Year of Birth: 1993
Nationality: Kenyan
24. Patrick Otieno
Year of Birth: 2001
Nationality: Kenyan
25. David Chesoli
Year of Birth: 1970
Nationality: Kenyan
26. Boris Kwezi
Year of Birth: Unknown
Nationality: Kenyan
27. John Khanda
Year of Birth: 1970
Nationality: Kenyan
28. Robert Arrot
Year of Birth: Unknown
Nationality: Kenyan
29. Abraham Kipkosgei
Year of Birth: Unknown
Nationality: Kenyan
30. Jackson Ojwang
Year of Birth: Unknown
Nationality: Kenyan
31. Collins Juma
Year of Birth: Unknown
Nationality: Kenyan
32. Stephen Etyang
Year of Birth: Unknown
Nationality: Kenyan
33. Batts Awita
Year of Birth: Unknown
Nationality: Kenyan
---
Interesting Facts About Nzoia Sugar F.C., Owner, Stadium, and Much More