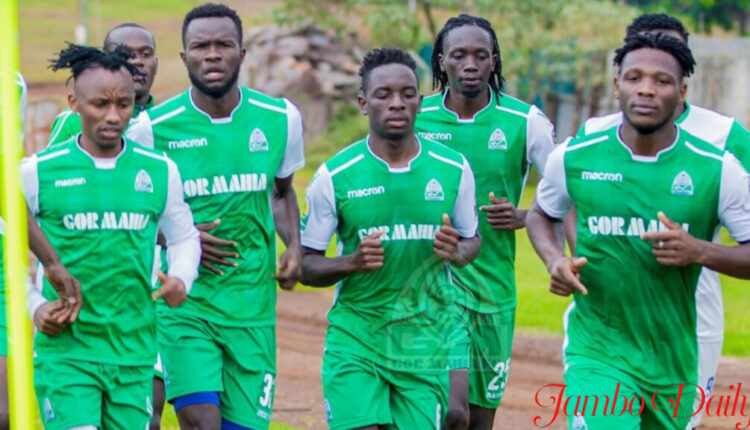 List of players in Gor Mahia, Their Nationality, Positions and Age.
List of players in Gor Mahia, Gor Mahia is well known for its stage name, K'Ogallo. The club is one of the biggest and most celebrated clubs in Kenya participating in the Kenya Premier League (KPL).
On top of that, it is among the clubs with a massive following across the country with the most loyal fans football club can ever have. The club has clinched 19 Kenya Premier League titles, becoming the first team in Kenya with most league titles. In addition, they have pocketed FKF President's Cup 11 times.
Gor Mahia is the only team from Kenya and CECAFA region that has ever won an African continental title after they secured the 1987 African Cup Winner's Cup.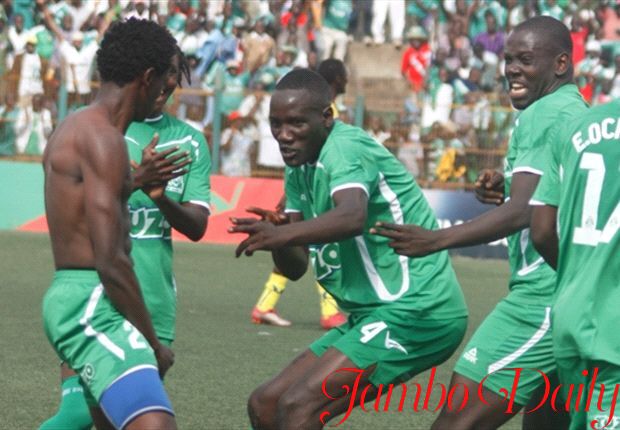 The club was founded by two Luo Clubs, Luo Star FC, and Luo Union FC. Back then the team was somehow a community affair team where all players were from the Luo community.
Following the enhancement and polishing of the club from a community team to a national club, the team has seen diversity in terms of players as well as the Management.
At the moment the club is fully transformed into a national club with a more diverse team poaching players from different communities. The team has also hired foreign coaches as well as players.
In its 54 years of existence, it has produced great legends who have impacted the Kenyan football industry positively.
List Of Gor Mahia Players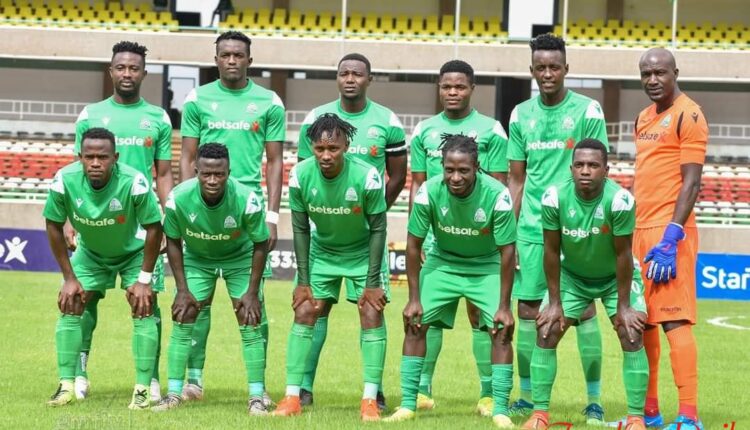 Goalkeeper
1. Boniface Oluoch
Date of Birth: 22/12/1986
Jersey No: 29
Nationality: Kenyan
2. Levis Opiyo
Date of Birth: 12/03/1995
Jersey No: 13
Nationality: Kenyan
3. Samuel Njau 
Date of Birth: Unknown
Jersey No: 1
Nationality: Kenyan
4. Mathews Otieno
Date of Birth: 18/03/1996
Jersey No: 16
Nationality: Kenyan
5. Caleb Omondi
Age: Unknown
Jersey No: Unknown
Nationality: Kenyan
Defender
6. Andrew Juma 
Date of Birth: 07/08/1997
Jersey No: 12
Nationality: Kenyan
7. Michael Apudo
Date of Birth: 15/08/1993
Jersey No: 3
Nationality: Kenyan
8. Charles Momanyi 
Date of Birth: 14/09/1994
Jersey No: 4
Nationality: Kenyan
9. Geoffrey Ochieng
Date of Birth: 05/05/1996
Jersey No: 2
Nationality: Kenyan
10. Joachim Ochieng
Date of Birth: 12/02/1993
Jersey No: 15
Nationality: Kenyan
11. Frank Odhiambo 
Date of Birth:29/10/2002
Jersey No: 6
Nationality: Kenyan
12. Kelvin Wesonga 
Date of Birth: 18/08/1991
Jersey No: 5
Nationality: Kenyan
13. Kennedy Owino
Date of Birth: Unknown
Jersey No: 27
Nationality: Kenyan
14. Philemon Otieno 
Date of Birth: 18/10/1992
Jersey No: 26
Nationality: Kenyan
Midfielders
15. Alpha Onyango 
Age: Unknown
Jersey No: 8
Nationality: Kenyan
16. Bernard Odiek 
Date of birth: 04/10/1991
Jersey No: 17
Nationality: Kenyan
17. Bertrand Konfor 
Date of Birth: 01/01/1996
Jersey No: 18
Nationality: Kenyan
18. Earnest Wendo 
Date of Birth: 04/12/1990
Jersey No: 20
Nationality: Kenyan
19. John Achieng 
Date of Birth: Unknown
Jersey No: 30
Nationality: Kenyan
20. Kenneth Muguna 
Date of Birth: 06/01/1996
Jersey No: 10
Nationality: Kenyan
21. Nicholas Omondi
Date of Birth: Unknown
Jersey No: 14
Nationality: Kenyan
22. Sydney Ochieng 
Date of birth: 31/12/1996
Jersey No: 21
Nationality: Kenyan
Forward
23. Andrew Numero 
Date of Birth: 17/04/2000
Jersey No: 24
Nationality: Malawian
24. Benson Omalla 
Age: Unknown
Jersey No: 22
Nationality: Kenyan
25. Clifton Miheso 
Date of Birth: 05/02/1993
Jersey No: 23
Nationality: Kenyan
26. Dickson Raila 
Age: Unknown
Jersey No: 28
Nationality: Kenyan
27. Juma Balinja 
Date of Birth: 19/03/1992
Jersey No: Unknown
Nationality: Ugandan
28. John Macharia 
Date of Birth: 10/01/1999
Jersey No: 11
Nationality: Kenyan
29. Jules Ulimwengu 
Date of Birth: 21/04/1999
Jersey No: 25
Nationality: Burundian
30. Nicholas Kipkirui
Date of Birth: 31/05/1996
Jersey No: 7
Nationality: Kenyan
31. Samuel Onyango 
Date of Birth: 30/11/1994
Jersey No: 19
Nationality: Kenyan