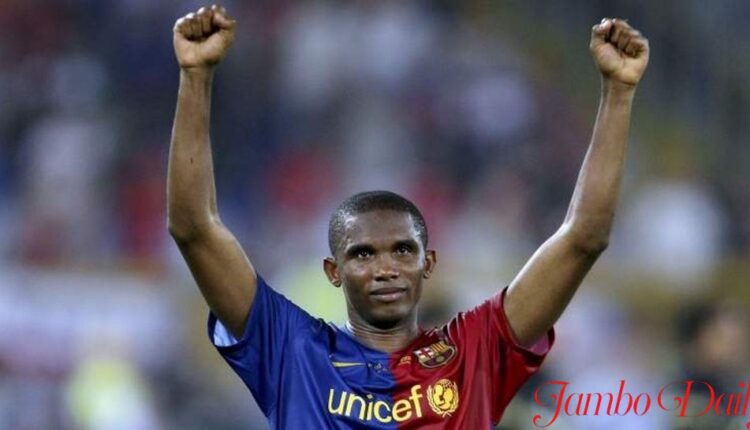 List of Africa's Top Goals Scorers of All Times
Africa's Top Goal Scorers; Football was introduced in Africa during the colonial era by the European in the early 1860s. However, during those days the game was played by the whites who had already taken over almost all African countries.
The game became sweeter in the 20th century after most countries gained independence. With Africans taking over the game and embracing it they started naturing young players and for decades they have been producing some of the best players in the world.
With the rise of the young and talented players, we look at some players who have made Africa proud by netting many goals.
List of Africa's Top Goals Scorers
1. Roger Miller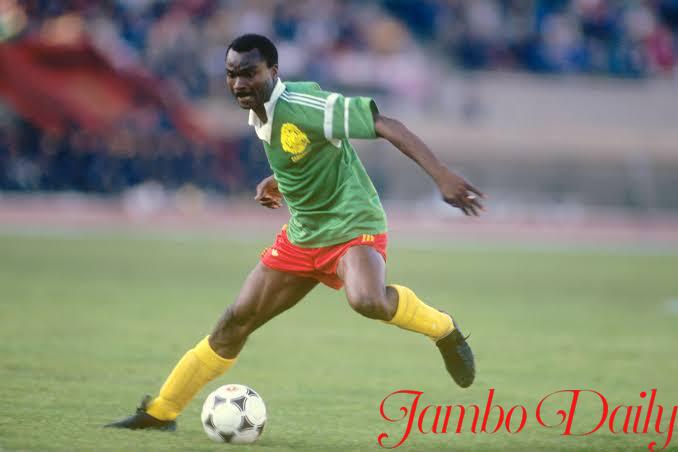 Roger Miller, born Albert Roger Miller is a Cameroonian football legend who began his career in the mid-1960s playing as a striker (Forward). Before his retirement in 1996, Roger had played for twelve teams including Monaco, Bastian, Putra, and other prominent teams.
He rose to glory when he joined Valenciennes, exhibiting an excellent performance that caught the attention of Monaco, one of the best French teams. During his tenure, he won the AFCON twice and well as the golden boot twice.
Before hanging the boots in 1996, Roger had scored 438 goals in 666 appearances. 
2. Samuel Eto'o
Eto'o is a football veteran who left a reputable legacy in the world of football, he is one of the best players Africa has ever produced. Currently, he is a Cameroonian football administrator serving as the country's football president. During his early days, he was considered one of the greatest forward of his generation.
He rose to prominence in the mid-2000s playing for Barcelona between 2004 and 2009 where he scored 108 goals in 144 appearances. He retired in 2019 with a clean record of 427 goals in 764 appearances.
3. Didier Drogba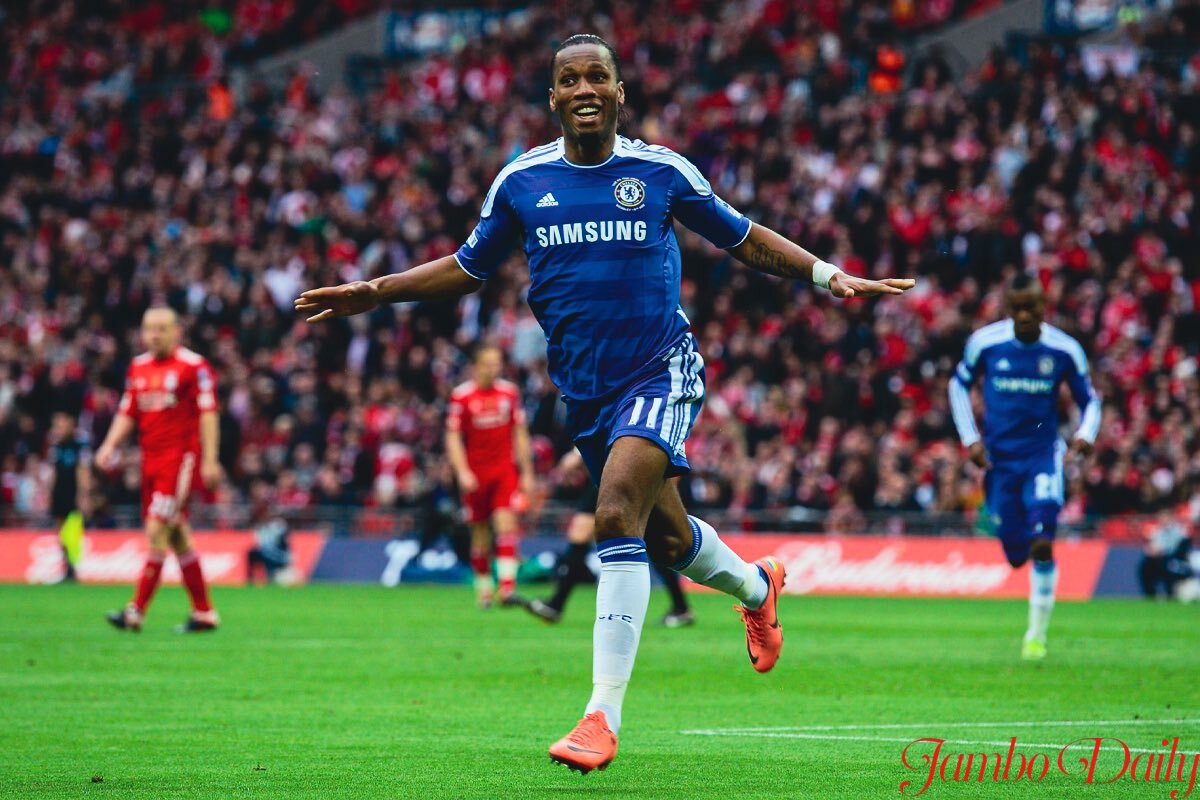 Didier Yves Drogba is a former captain for the Ivory national team and of the finest strikers who also let unforgettable history in the world of football. He began his career at the age of 10 years but rose to prominence in 2004 when he joined Chelsea FC where he went on to cement his legacy by scoring more goals than any other foreign player.
To date, Drogba is still the fourth highest goal scorer of all time. He collected the African Footballer of the Year Twice in 2006 and 2009. After almost two-decade in the field, in 2019, Drogba eventually returned his shinguards back to the store after scoring a total of 362 goals in 785 appearances in both his international and professional career.
4. Pierre Emrick Aubameyang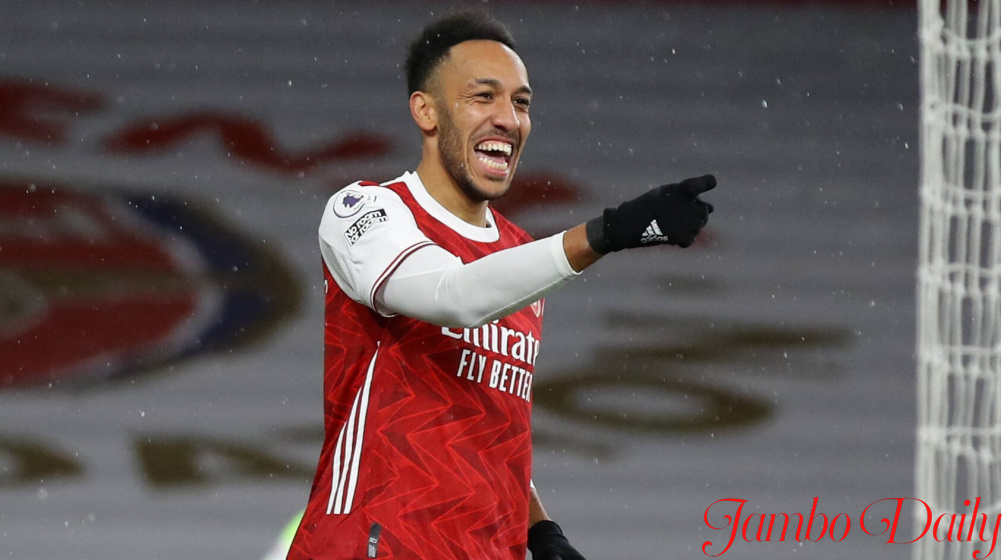 Aubameyang is an iconic footballer from Central Africa, Gabon who plays as a striker for the Spanish La Liga club, Barcelona. The Gabonese footballer was born in Laval, France which meant he was eligible to represent the France national team. However, he opted to come back to his roots and represent his ancestral land. He recently retired from international football having made his debut in 2009. His scoring record is quite impressive as he has scored 331 goals and still counting as he's yet to retire.
5. Dieumerci Mbokani
Mbokani hails from DRC Congo and he is one of the renowned African players who play for Kuwait SC and the DRC Congo national team where he serves as the Captain. Since he began his career, he has played for eleven teams though some he was on loan. Some of the teams he played for included Monaco, VfL Wolfsburg on loan, and other teams.
Since he began his professional career he has made 704 appearances and scored 328 goals
6. Mohamed Salah
Mohamed Salah is the new version of legends like Pele who had an eye for goals. The Egyptian currently plays for Liverpool FC. At the moment he is one of the hottest African players, he has scored 233 goals in 505 appearances and his record will increase with time, and before he calls it a quit he might be the top goal scorer in Africa.
7. Sadio Mane
Mane recently delivered the AFCON trophy and helped his national team qualify for the 2022 World Cup in Qatar. Currently, he plays as a midfielder for Bayern Munich, he has made 542 appearances in his career and his goals stand at 222 and still growing.
8. George Weah
George Tawlon Manneh Oppong Ousman Weah is a Liberian former football player turn politician currently serving as the President of Liberia. Before venturing into politics he had a talented foot that helped set a record in different foreign clubs including Ac Millan, Monaco, and Manchester City. He left a clean record of 193 goals in 478 appearances.