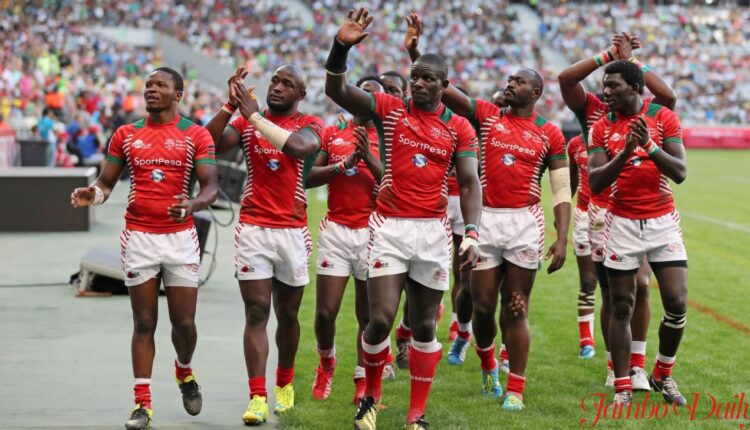 Interesting Facts About Kenya Rugby Sevens, History, Honors and More
Kenya Rugby Sevens, (Kenya National Ruby Sevens Team) is the national team representing the Republic of Kenya globally when it comes to matters concerning Rugby. The team is considered one of the strongest and best sporting teams in Kenya. Whiles the football national team struggles to even secure a spot in the AFCONs. The Kenya Sevens have managed to appear on the global stage, World Cup severally.
Apart from the well-known and celebrated players, the team also has a string of achievements that have made it one of the most valued national teams. In our analysis today we dig deeper into some of the unknown and interesting facts about Kenya sevens.
Kenya Rugby Sevens History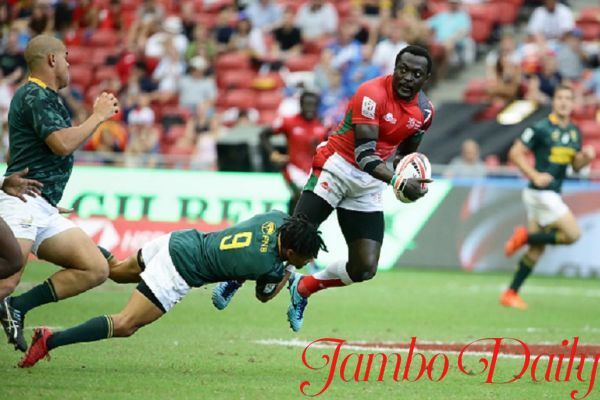 Kenya Rugby Sevens, well known as a 'Shujaa' a Swahili word meaning courageous has been competing in the World Rugby Sevens Series since, its establishment in 1999-2000. In addition, Kenya 7s also compete in the Commonwealth Games which are held once a year.
Being one of the best teams, Shujaa has earned a guaranteed spot at the World Series in all 10 events every season. Globally, the World Series has been one of their successful battlefields as they have clinched a win and reached the finals numerous times.
Kenya Rugby Sevens Management
Being a national team the club's businesses are run by the Kenya Rugby Union, a governing body founded in 1970 in partnership with the Rugby Africa and World Rugby. The body doesn't only govern the national team it goes further to govern local rugby teams as well as school rugby competitions.
Kenya Rugby Sevens Head Coach
Currently, the helm is being held by Damian McGrath who took it over in early 2022 after Innocent Namcos Simiyu was shown the door due to a string of poor performances in the World Series as well as the World Cup where they finished 3rd.
Damian McGrath is an English professional rugby coach with a wealth of experience exceeding two decades. He has managed over four rugby national teams including Canada 7s, Germany 7s, Samoa 7s, and more. His contract is set to lapse in 2024 after signing a two years contract.
McGrath is being deputized by Kevin Wambua while Geoffrey Kimani stands as the strength and conditioning coach.
Achievements and Trophies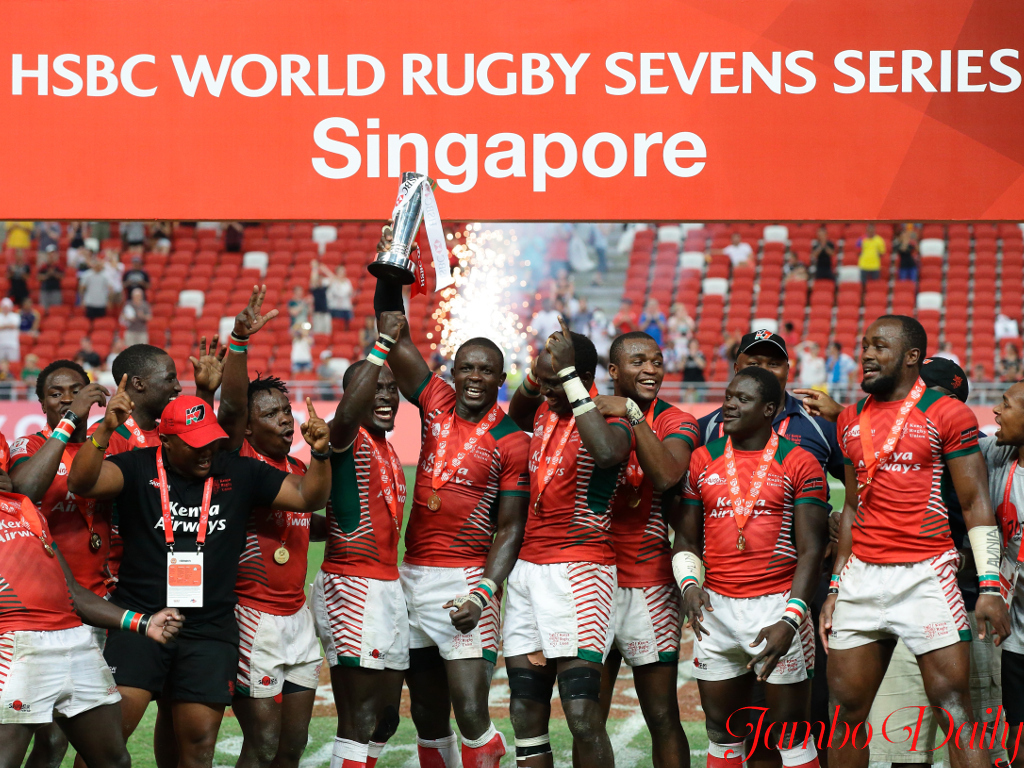 The team is the most successful national team globally and their success is well-documented with achievements that can be easily retrieved. Shujaa as they are well known has collected the Kenya Sports Personality of the Year Award six times. They clinched their first award in 2004 before taking it three times back-to-back from 2007 to 2009 and eventually sealing the list in 2013 and 2016.
Having cemented their name in the World Series, the Kenya 7s have already registered one win in 2016 after squeezing Fiji at the 2016 Singapore. In addition, they have also visited the semifinals twice in 2009 and 2013.
They have also bagged ten Safari Sevens awards,
1997 V/s Cumbria Schoolboys
2000 Kenya 'A' (Shujaa) V/s Bristol University RFC
2003 V/s Emerging Springboks
2004 V/s Emerging Springboks
2008 V/s Zimbabwe
2009 V/s Emerging Springboks
2010 V/s Emerging Springboks
2014 V/s Australia Renegades
2016 V/s Samurai International
2019 V/s Springbok Sevens
Kenya Sevens Tournaments Records
Olympic Games
Brazil (2016)- Placement round (11th place)
Japan (2020)- Placement round (9th place)
World Cup Sevens
Scotland in 1993 – Did not qualify
Hong Kong in 1997- Did not qualify
Argentina in 2001- Bowl Semifinals (19th)
Hong Kong in 2005- Bowl Semifinals (19th)
The United Arab Emirates in 2009- Semifinal (3rd)
Russia in 2013-Semifinals (4th)
The United States in 2018-Challenge quarterfinals (16th)
Commonwealth Games
Malaysia (1998) Bowl Quarterfinals 13th
England (2002) Bowl Semifinals 11th
Australia (2006) Bowl Champions 9th
India (2010 ) Plate Semifinals 7th
Scotland (2014) Plate Semifinals 7th
Australia (2018) Placement round 8th
African Cup
Kenya 2013 – Champions
Zimbabwe 2014 – Runners up
South Africa 2015 – Champions
Kenya 2016- 2nd Runners up
Uganda 2017- Did Not Compete
Tunisia 2018 – Runners up
South Africa 2019- Champions
---
Interesting Facts About Harambee Stars, Coach, FIFA Suspension, Record, and More