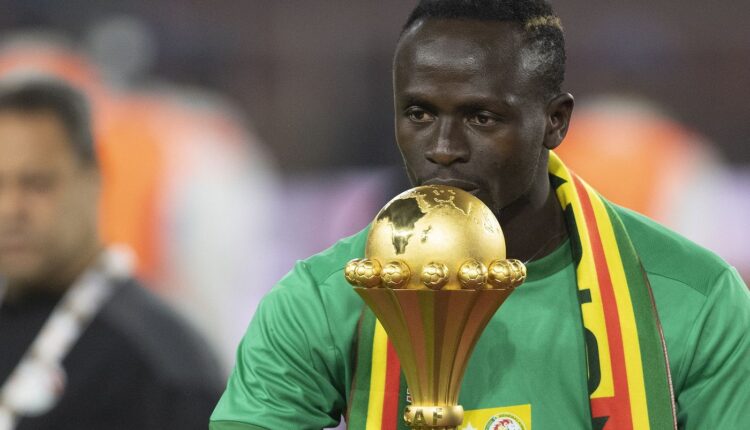 List of Highest Paid African Football Players
Highest Paid African Players; Over the years Africa has produced some of the best footballers in the world from JJ Okacha to Sadio Mane. Africa has 54 countries but when players land in Europe or any other continent are mostly referred to as African players.
However, due to poor football associations and lack of enough funding, players are not rewarded accordingly and they end up searching for green pastures elsewhere, so far they have been making Africa proud. Apart from making Africa proud, most of them have managed to enter the list of the highest-paid players in the world.
In this article we cover the top Afrcan earners in the world of football, we give you a close insight into how much they earn a week.
1. Mohamed Salah (Egypt)
Mohamed Salah, well known as Mo Salah ranks as the best striker of his generation both in Africa and the world as a whole. Currently, he plays for Liverpool as a forward but can also be deployed as a right wing.
The dribbling machine has also received several accolades in his name, including three League Golden Boots, Premier League Player of the Season, Premier League Playmaker of the Season, and many more.
Being one of the best footballers in Africa and the world as a whole, Mo Salah ranks as the highest paid African footballer, earning a weekly wage of £350,000.
2. Sadio Mane (Senegal)
Sadio Mane, born and raised in Bambali, Senegal has beaten all odds to become Africa's greatest player. He recently moved from Liverpool, a premier league club to join Bundesliga's giant, Bayern Munich.
In his previous contract with Liverpool, the Bambali native was earning a weekly salary of £100,000. Having signed a new contract, Mane will be pocketing a lucrative weekly salary of £250,000.
3. Riyad Mahrez (Algeria)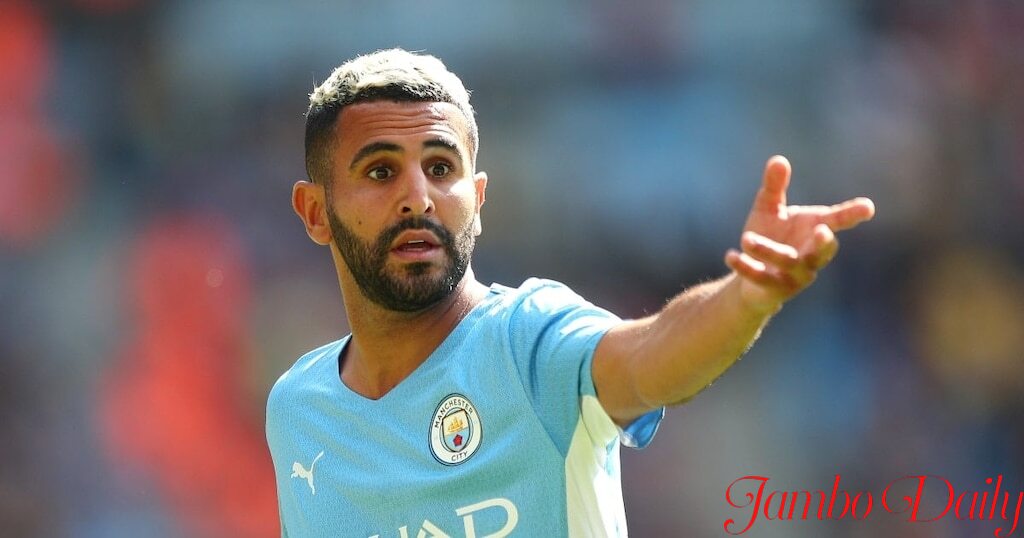 Mahrez is the inner core of Manchester City's wings, the left-footed winger is well known for his abilities to provide accurate passes and assists. Mahrez was born and raised in Sarcelles, France. However, since he had Algerian roots he opted to go back and play for the Algerian national team. Having made his return to Africa he ranks as the third highest-paid player in Africa, at £200,000.
4. Thomas Partey (Ghana)
Partey is a celebrated Ghanaian footballer who is making it big in London. The Krobo Odumase native plays as a midfielder for the Gunners, Arsenal FC. During his journey at Odometah's Youth Club in Ghana, he later landed in Atletico Madrid, and eventually, his tantalizing skills led him to Arsenal. Currently, he is among the highest earners at Emirates, this also makes him the fourth highest paid footballer bagging a weekly salary of £200,000.
5. Dede Ayew (Ghana)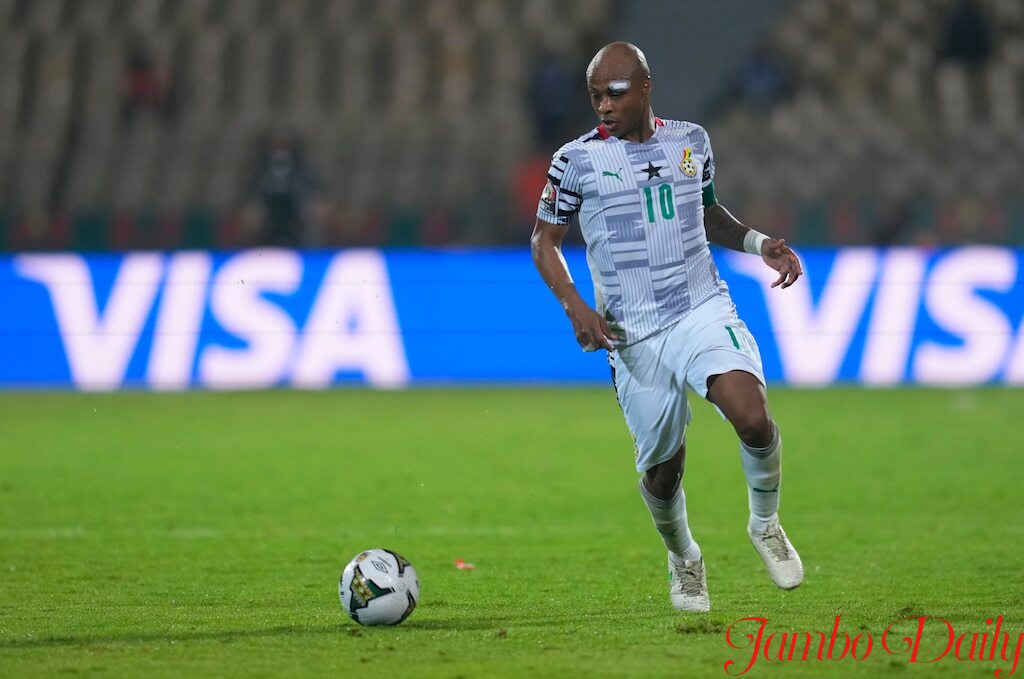 Dede Ayew, born André Morgan Rami Ayew is the second born of a football legend and a three-time African footballer of the year, Abedi Pele Ayew famously known as "Pele". The Ghanaian footballer plays as a winger for Al Sadd, a Qatar Stars League and Ghana national team.
Ayew is also one of the most rewarded African players earning a weekly salary of £180, 000 plus allowances.
6. Achraf Hakimi (Morocco)
Hakimi is a Moroccan right-back footballer who plays for Paris Saint Germain as well as the Morocco national team. He is well known for the agile and perfect dribbling skills that bring uniqueness to him. The Morrocan son earns a weekly salary of £ 176,000.  He is not only the highest-paid African player he is also among the top earners at Paris Saint Germain.
7. Nicholas Pepe (Ivory Coast)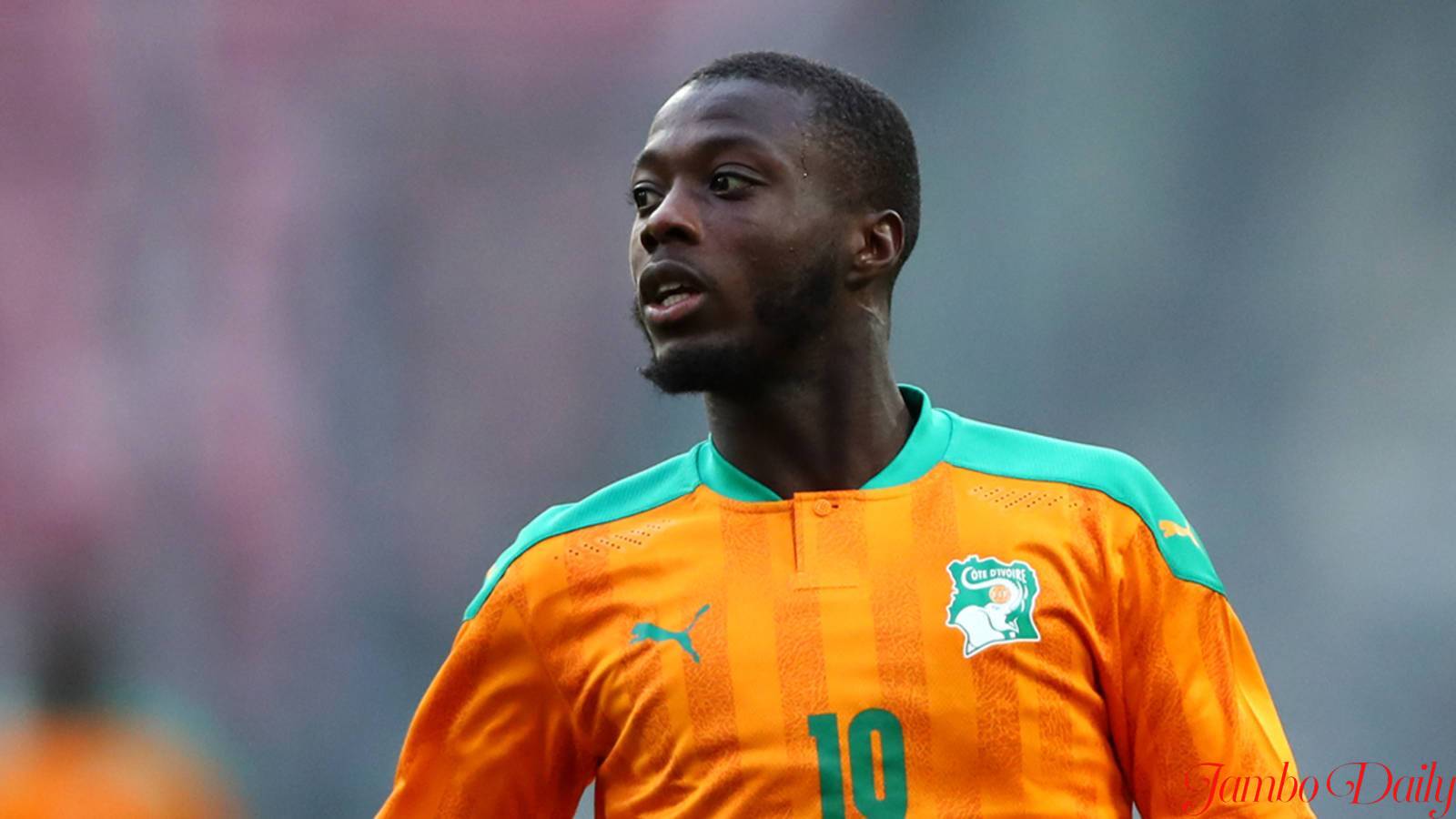 Nicholas Pepe is a winger of his kind, his reputation has gone beyond Africa. Currently, he plays for Arsenal and the Ivory Coast national team. He was born in Mantes-la-Jolie, France but opted to represent the Ivory Coast national team, where his roots are traced. Pepe earns a weekly Salary of £140, 000.
8. Wilfried Zaha (Ivory Coast)
Zaha is a product of Crystal Palace but rose to fame playing for Manchester United where he played for two seasons. Despite being born in Ivory Coast the land of great Didier Drogba, Zaha began his international career playing for England. But later changed his mind and went back to play for the land of his ancestors, the Ivory Coast. The Crystal Palace forward ranks as the eighth highest-paid player in Africa with a weekly wage of £130,000.
9. Naby Keita (Guinea)
Naby Keita hails from the largest city in Guinea, Conakry. He currently plays for Liverpool as a central midfielder and he's been part of Liverpool's success for the past four years. Naby closes the list of highest-paid African footballers earning a weekly salary of £120,000.