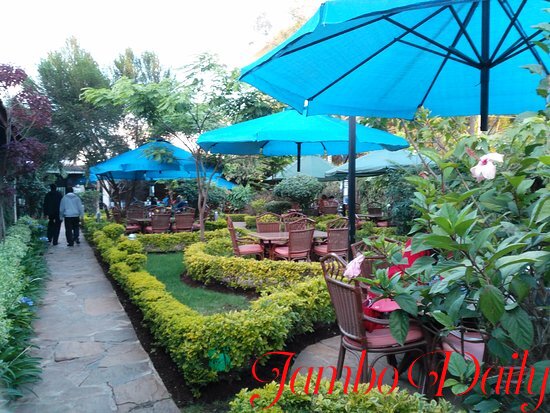 Top Ten Richest Tribes in Kenya 2022.
You will get to know of the richest tribes in Kenya here. Kenya has a total of 42 Kenyan tribes, each contributing to the country's diverse and rich culture and heritage. Each of these tribes is known for its unique history, culture, values, lifestyle, language, religion, food, and other aspects.
Some of these 42 tribes perform economically better than their counterparts. This is attributed to a number of factors such as climatic conditions, land fertility, investments, and infrastructural development.
Here are the top 10 richest tribes in Kenya:
1. Kikuyu.
When it comes to business and money (Mbesha), the first tribe that comes to a Kenyan's mind is Kikuyu. The 'Andu a Nyumba' adherents make money through their various businesses and investments in various sectors such as manufacturing and agriculture.
Their extreme economic success is mainly achieved through hard work and devotion to their businesses. They are known to be the most advanced go-getters in the country and as such, they can't miss among the top richest tribes in Kenya.
2. Kalenjins
The second tribe possessing wealth and riches is Kalenjin, they get their wealth through agricultural production. They are geographically located in an area with favorable climatic conditions, which favors the growth of various crops.
They are also known to be good in athletics, where many Kalenjins are the participants and winners in world athletics, this also drives income to their land.
3. Meru.
Occupying the lower eastern slopes of Mount Kenya, the Meru's are known to be among the wealthiest tribes in the country. They participate in cash crop business and livestock production, and dairy production, which has a large stake in Kenya's economy.
They have large investments in tea and coffee sectors, producing grade 1 tea, not only in the country but also globally through Imenti Tea Factory.
They also have a reputation of selling Khat, commonly known as Miraa to local and international markets, which brings in lots of cash to the growers. This makes the region appear among the top-performing county economies in Kenya.
4. Somali
Despite the Somali's being few in number, they are known to bear an upper hand in business and entrepreneurship skills. They mostly specialize in high-demand products such as textiles and electronics, which brings in lots of profits.
You will find Somalis in major towns and cities like Nairobi, Kisumu, Mombasa, and Nakuru, carrying out business like no man's business. They are also known for upholding integrity in their businesses, which gives them a good reputation in the business. It's not by chance that they appear among the top 10.
5. Kisii
Another rich tribe at number three is Kisii, they get their wealth from agricultural business also they participate in making legitimate wealth. According to research, 60% of riches and wealth in Kenya is generated through agriculture, this is where most tribes derive their wealth.
6. Luo
With large investments in the manufacturing, cooperates sector, and fish business, Luo's couldn't certainly miss on the list. Luos reside by the lakeside and are known to participate in the fish business, supplying a large percent of total fish meat consumed in the country.
They also have investments in cooperate sections and the sons of Luo land are known to flex in posh cars, living luxurious lives in the cities. A number of Kenyan celebrities come from the Luo Land. Apparently, most footballers are also Luos.
7. Luhya
They are mostly known for sugar production and were once the largest producers of sugar in Kenya. Apart from that, they participate in the cultivation of crops such as maize and nuts.
With massive investments in agriculture attributed to a large base of fertile land, they certainly appear among the top wealth-wielding tribes.
8. Kamba
Since way back, Kamba's have been participating in long-distance trading. They are also known for honey production, which is the sole business they engage in, and it earns them a good income as you can guess.
9. Asian
They are known to be the strictest business persons and investors in the country. Though foreigners, they hold a large stake in Kenya's economy, having investments in automotive, hardware, car yards, and other income-generating businesses that earn them income to the tune of billions.