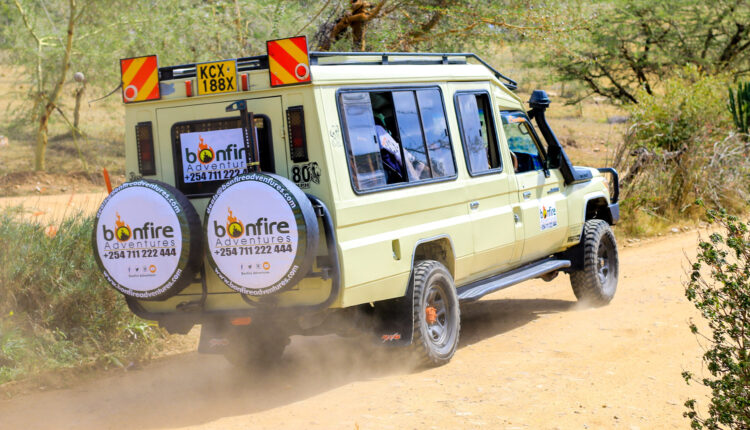 Best Travel Companies in Kenya
This is a list of Kenya's top tour companies. Kenya is home to a number of tour companies and travel agencies that provide exceptional vacation packages and memorable travel experiences.
In this article, we will focus on award-winning and reputable best travel companies with experienced tour operators who will make your trip unforgettable.
Best Travel Companies in Kenya
1. AjKenyaSafaris.com Ltd
The company creates safaris based on your interests and preferences. This means you are no longer limited to pre-packaged deals and can have an itinerary tailored to your specific needs.
Its professional team of consultants and tour guides is made up of Kenyans who are well-versed in the country's attractions and landscape.
Physical Address: Kenya, Kiambu County, Ruiru Town, Grec Towers, Office numbers D7 and D8
Telephone:+254719222430

Email: james@ajkenyasafaris.com
Website: https://ajkenyasafaris.com
2. TrippyGo Tours & Travel
TrippyGo Tours provides reasonably priced travel packages and deals such as honeymoon packages, anniversary packages, Easter packages, Christmas packages, and weekend getaways.
Contacts: 0721 517 130, 0700 828 200, 0796 007 988
Email: info@trippygotours.com
3. Pollman's Tours & Safaris
The company, which was founded in the 1950s, is one of Kenya's oldest and most reputable tour operators. Pollman's has grown over the years to become an industry leader, with over 200 late-model vehicles serving a variety of group and individual clients both locally and internationally.
Email: info@pollmans.com
4. Bonfire Adventures
Kenya's top tour operator, Bonfire Adventures, organizes both local and international travel and excursions.
Contacts: 0715 281 211, 0722 879 629, 020 206 7788
Website https://bonfireadventures.com/
5. Bountiful Safaris
Bountiful Safaris offers a variety of Kenya safari packages to exciting destinations, natural scenery, white sandy beaches, and a variety of traditions and cultures.
Contacts: 0724 840 482, 0724 592 707
Email: info@bountifulsafaris.com
6. Twiga Tours
Twiga Tours is East Africa's leading safari company, providing high-quality safari experiences throughout the region.
Contact: 0722 489 442
Email: info@twiga-tours.com
Read Best Tourist Destinations in Kenya
7. Expeditions Maasai Safaris
The company offers corporate and individual clients tour and travel solutions. Safaris, beach vacations, hiking and mountain climbing, weekend getaways, honeymoons, and team-building activities are among the tour packages available.
Contact: 0783 999 999
Email: info@expeditions.co.ke
8. Bigfoot Adventures
Bigfoot is a first-rate tour company that specializes in customized individual and group adventure safaris.
Location: Adams Arcade, Suna Road, Off Ngong Road
Contact: 0722 972 374
Email: info@bigfoot-adventures.com
9. FCM Travel Solutions
FCM is a global leader in corporate travel and expenditure management, providing services like inbound and outbound tours, business and vacation travel, hotel booking and reservations, airport transfers, and charter flights.
Contacts: 0702 032 557, 0788 788 057, 0723 805 802
Email: emarketing@ke.fcm.travel
10. Spoton Vacations
It is a reputable tour and travel business with a wealth of expertise in managing inbound and outbound vacations for local and foreign visitors from all over the world.
Contacts: 0741 065 656
Email: info@spotonvacation.com