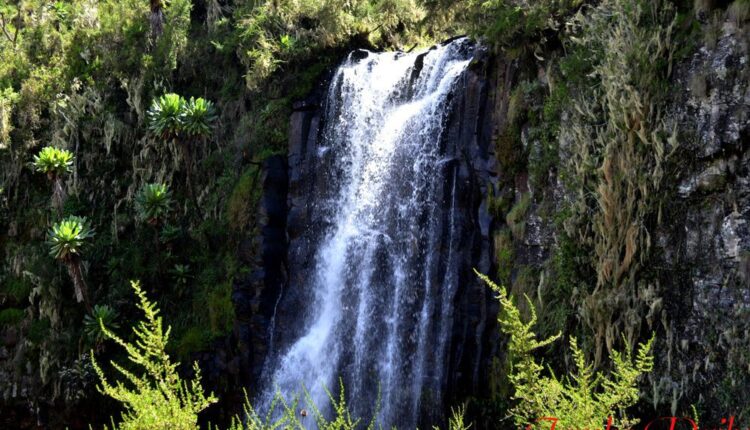 Best Tourist Destinations in Kenya
Here are the ten best tourist destinations in Kenya. Kenya is an East African country with an Indian Ocean coastline. Savannah, Lakelands, the majestic Great Rift Valley, and mountain highlands are also part of it. It also has lions, elephants, and rhinos as residents.
Safaris departing from Nairobi visit the Maasai Mara Reserve, which is famous for its yearly wildebeest migrations, and Amboseli National Park, which offers views of Tanzania's 5,895m Mt. Kilimanjaro.
Kenya, a country rich in both physical and cultural variety, is one of Africa's best tourist destinations for all good reasons.
There are numerous lovely spots to visit in Kenya, including blissful Indian Ocean beaches, rugged mountains, lush forests, and wildlife-rich savannahs.
Best Tourist Destinations In Kenya
These are just ten of many…
1. Mount Kenya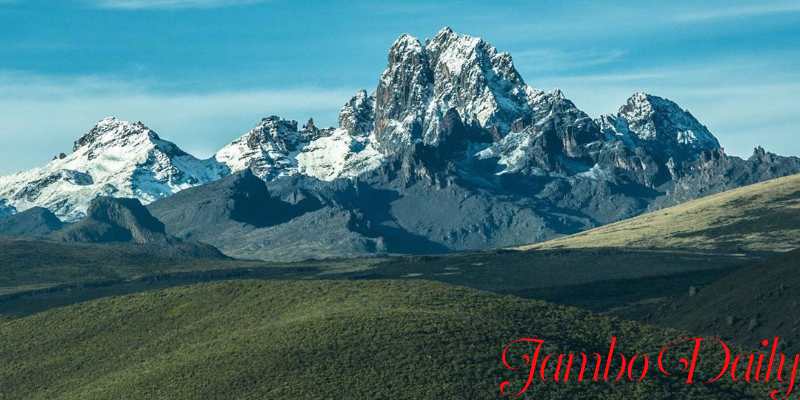 The highest peak in Kenya is also the second-highest in Africa, after Kilimanjaro, which is located across the Tanzanian border. When the East African Rift opened three million years ago, the stratovolcano was formed.
Today, bamboo and African rosewood forests dominate the lower slopes, and mountain runoff supplies water to almost two million people. Mt Kenya is one of the most beautiful sites to visit in Kenya, with its jagged snowy peaks and glaciers on the highest slopes.
Those wishing to reach the summit can either hike to Point Lenana, one of the three summits or climb to the highest point, Batian Peak, which needs prior climbing skills.
Read Highest Mountains in Kenya and Their Altitudes.
2. Lake Nakuru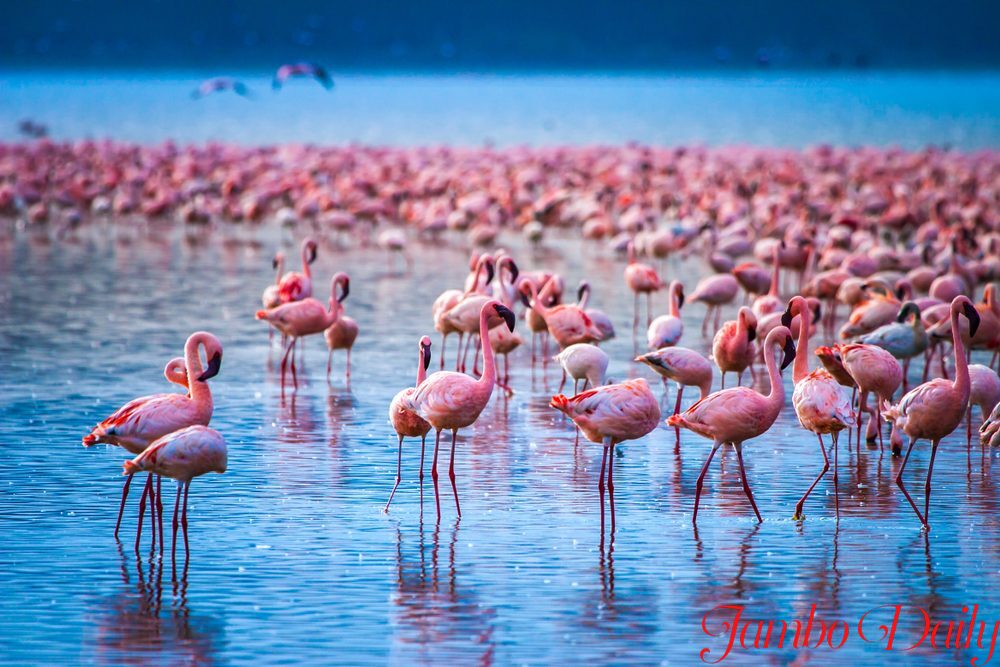 Lake Nakuru National Park is home to a diverse range of bird species, including massive flocks of flamingos that have been estimated to number in the millions, however, the lake's population has recently declined.
Lake Nakuru is one of the Rift Valley's lakes, and the high quantities of algae in the water attract the birds. Around the lake, pelicans, cormorants, African fish eagles, Verreaux's eagles, Goliath herons, and hammerkops can be observed.
In addition, the national park is home to black and white rhinos, Rothschild's giraffes, lions, and cheetahs.
3. Ol Pejeta Conservancy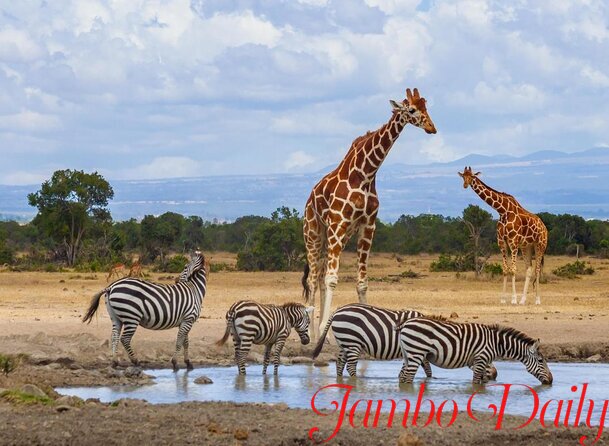 Ol Pejeta Conservancy, a Big Five conservancy on the slopes of Mount Kenya, is noted for its conservation efforts. Sudan, the only remaining male Northern White Rhino, died there in 2018; the sub-species final females still dwell there, safeguarded around the clock.
The Laikipia conservancy also houses the Sweetwaters Chimpanzee Sanctuary, which rescues chimps from the illegal market. Ol Pejeta is one of Kenya's most fascinating destinations for learning about the link between people and wildlife, as well as the issues encountered by the conservation profession.
Go for a day or stay for a longer period of time to experience lion tracking, bush walks, and night drives.
4. Masai Mara National Reserve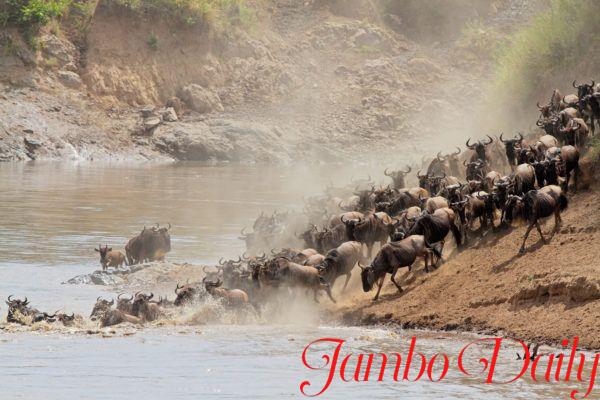 We can't leave out the Masai Mara National Reserve. It's one of Africa's most well-known tourist attractions, but you can avoid the crowds by staying in a private concession on the reserve's outskirts.
Apart from not being accessible to the general public, concessions offer access to activities that are not authorized in the national park, such as bush walks and night drives.
The Masai Mara is one of Africa's best areas to see big cats, with lions, leopards, and cheetahs all easily visible. Then there's the main attraction: the year-round migration of roughly two million wildebeest, half a million antelopes, and hundreds of zebras, which follows the rains in Tanzania and Kenya.
The stunning Mara River crossings that occur between August and October as the animals reach Kenya are the most anticipated element of this voyage.
5. Lamu Town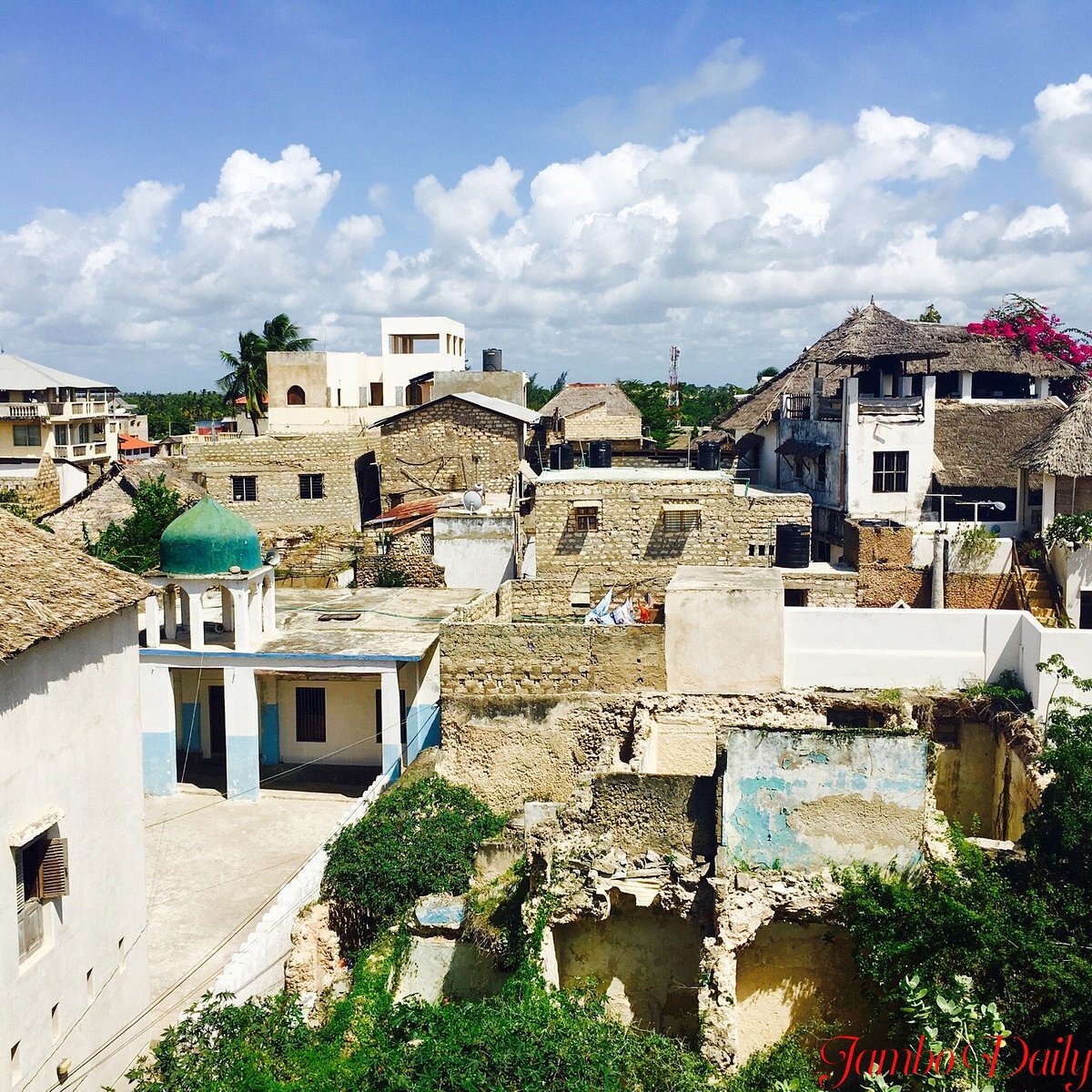 Kenya is known for its Indian Ocean coastline as well as its safari parks and grassland. The Lamu archipelago, which is rich in history, is one of Kenya's most intriguing destinations to visit.
Lamu town began as a Swahili harbor in 1370 and has subsequently been populated by Europeans, Indians, and Persians. As a result, it's a melting pot of diverse influences. Offshore, there are 23 mosques, a 19th-century fort, and traditional dhow boats.
Then there are the nearby beaches, which are both calm and unspoiled. After a Kenyan safari excursion, this is the ideal spot to relax.
6. Diani Beach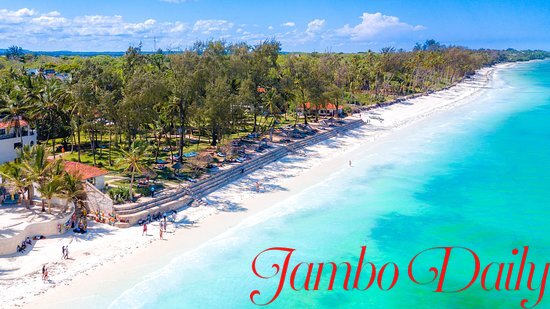 Diani Beach, one of Africa's most beautiful beaches, lies about 30km/20mi south of Mombasa and a short flight from Nairobi. It is also known to be one of the world's cleanest beaches.
Its beautiful sands are lapped by the dazzling Indian Ocean and surrounded by lush forests, where you can go on nature walks when you're done sunbathing or kitesurfing. You can take a snorkeling excursion, a whale shark swim, or a sunset dhow sail – or simply relax in a hammock with a good book.
A collection of high-end beachfront restaurants, hotels, and cottages will cater to your hospitality needs throughout your vacation.
7. Samburu National Reserve

Samburu National Reserve in northern Kenya is regarded as one of the top tourist destinations in the country. The Samburu people of this region are known for their many strands of brightly colored beaded jewelry.
Elephants, lions, leopards, and cheetahs, as well as over 450 kinds of birds, can be found in the reserve. Rare sub-species including Grevy's zebra, reticulated giraffe, and East African oryx, as well as the gerenuk (a long-necked antelope) and spotted hyena, may be seen.
8. Amboseli National Park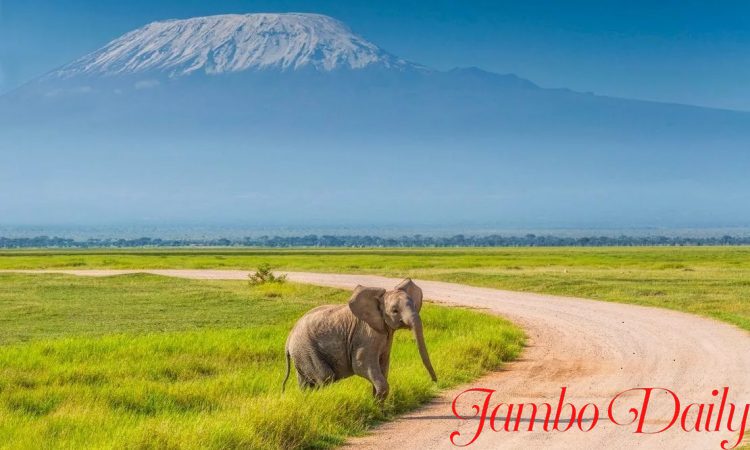 Amboseli National Park, located near the Tanzanian border and east of the Mara, offers magnificent views. The stunning scenery is partly why it's one of the most attractive spots to visit in Kenya, with the majestic, snowcapped Mt Kilimanjaro, the world's highest free-standing mountain, looming up across the border.
Another cause is the large elephant population, many of which have enormous tusks. The park's lions, cheetahs, hyenas, buffalo, giraffes, pelicans, martial eagles, Blue-cheeked bee-eaters, and other animals include lions, cheetahs, hyenas, buffalo, giraffes, and pelicans.
Read 12 National Parks In Kenya With Breathtaking Experience. 
9. The Aberdares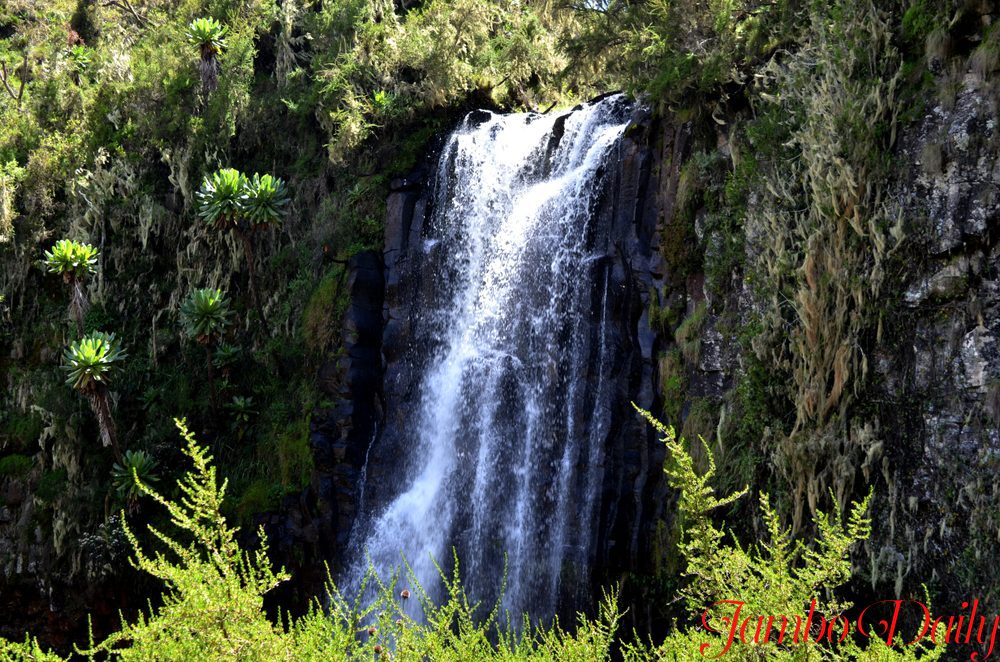 Aberdare National Park is one of Kenya's most interesting tourist destinations to visit, located in the cold highlands of the Great Rift Valley. It is home to exceedingly rare creatures like the black serval, black leopard, and the eastern bongo, the country's most elusive antelope, as well as a lush hilly terrain with valleys, rivers, waterfalls, and woods.
This is where Queen Elizabeth II learned of her father's death, establishing her as Queen of England; the Treetops Hotel, where she was staying at the time, has since become a renowned tourist destination.
10. The Chyulu Hills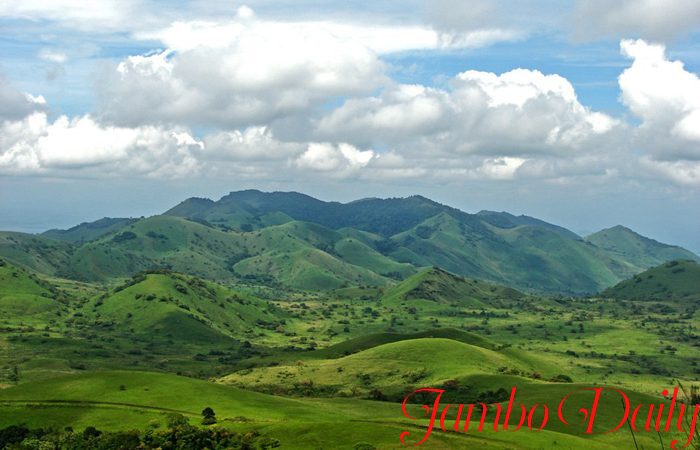 The Chyulu Hills are a mountain range in southeastern Kenya, Makueni County, that stretches over 1,000 kilometers (620 miles) and peaks at 2,188 meters (7,178 feet) above sea level.
They're among the world's youngest volcanic mountains, dating back only 500 years, and home to the Leviathan Cave, one of the world's longest lava tunnels. Eland, klipspringer, giraffe, and zebra, among other animals, can be seen in the picturesque Chyulu Hills National Park.
Aside from safari drives to see wildlife, you can go hiking, rock climbing, or horseback riding. This is one of Kenya's most beautiful spots to visit, with green hills and vast skies.