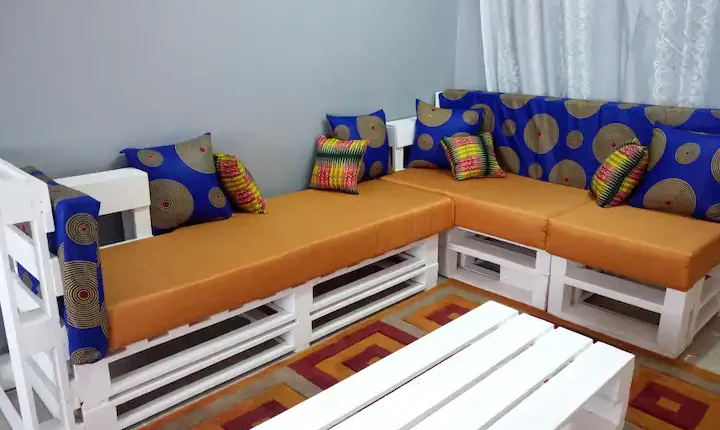 The Top 10 Best Airbnbs in Kenya
Here is a list of the top ten best Airbnbs in Kenya. Kenya is a popular tourist destination in Africa and around the globe. Its location along the continent's eastern coast also makes it a strategic partner for many other countries and businesses looking to capitalize on its unique location. As a result, the country attracts millions of visitors yearly, both for business and pleasure.
There are a thousand reasons to take a trip to Kenya. The country has friendly people, numerous business opportunities, incredible tourist attractions, and fascinating cultures such as the Maasai. However, for a memorable experience, you should never skimp on your lodging options. In Kenya, there are numerous fantastic glamping spots and eco-hotels.
Scroll down to learn about some of the best Airbnbs in Kenya that will provide you with a home away from home during your trip.
The Top 10 Best Airbnbs in Kenya
1. Fully furnished treehouse in Nairobi (from KES 11,694)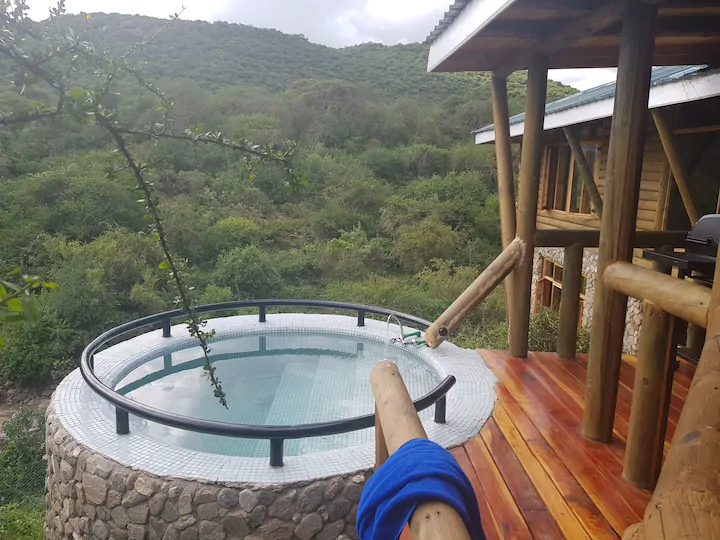 This type of accommodation is ideal for adventurous travelers or busy business executives looking for quiet retreats after a day of exploring the best places to visit in Nairobi. The treehouse is nestled in a quiet section of a 10-acre (4.06ha) estate and has everything you'll ever need for a comfortable stay.
It has a rustic but comfortable king bed, a large and fully furnished living room, and a private bath. The property is close to malls, transportation hubs, downtown Nairobi, and the Jomo Kenyatta International Airport, all of which can be reached in under 20 minutes by car.
Contact
2. Private bush camp with pool in Bisil (from KES 23,138)
This is a private, self-catering bush camp with ensuite tents or ensuite cottages for accommodation. The bush camp is only 90 minutes from Nairobi Airport and Amboseli National Park, making it an excellent choice for travelers interested in experiencing a Kenyan safari.
This is what you choose if you want to have a close encounter with some of Africa's wild animals, with excellent chances of seeing the Big Five: monkeys, impalas, zebras, and porcupines, among others. Because it is a bush camp, don't expect luxuries like internet access, a variety of dining options, or proximity to entertainment venues. You will be surrounded by nature.
3. Cozy traditional shepherd's hut in Nanyuki
This is a traditional shepherd's hut in one of the country's most popular tourist destinations. The hut can conveniently sleep six guests per night with one bedroom and two beds.
It has a spacious living area, a private bath, a front deck with furniture, another private bath, and a fully equipped kitchen. Despite its remote location, the hut provides hot water, free Wi-Fi, and a washing machine, among other amenities.
4. Luxury home in a wildlife conservancy in Nanyuki (from KES 27,244)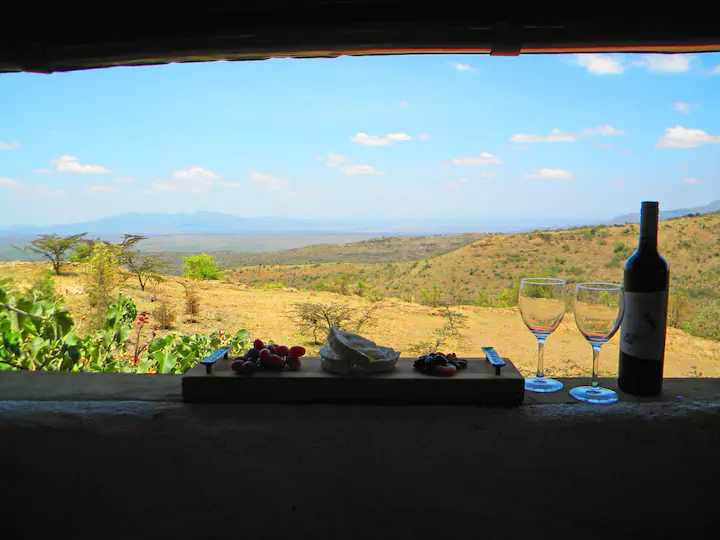 If you want to get up close and personal with the African wild without sacrificing any luxury, this is the place to stay. It is a four-bedroom house in the middle of a wildlife preserve. This means that seeing and hearing lions, hyenas, jackals, impalas, and giraffes will be common during your stay.
The house has a modern design and includes a comfortable seating area, two verandas, a fully equipped kitchen, and an open-plan dining area. A watering hole near the house attracts a lot of wildlife, which comes to drink every day.
5. Quaint cottage in Kiserian best for couples (from KES 8,459)
This is a cute, quirky little cottage located in the beautiful Champagne Ridge area of Ngong. The cottage is fully furnished, including a full kitchen, a large seating area, and a comfortable bedroom.
Read Best Tourist Destinations in Kenya
It has stunning views of the Great Rift Valley, and, because of its location, you will enjoy seeing wildlife roaming the region both during the day and at night. It is highly recommended for couples looking for romantic getaways without having to leave the city center.
6. Peaceful hideaway with forest views in Naivasha (from KES 15,052)
This is a spotless six-bedroom home in a very private setting next to a permanent river. The house is actually located in a small valley overlooking an acacia forest, which adds to the peace and tranquility it already has.
This house has spacious private verandahs, a kitchen, a dining area, a private bath, and a common lounge. Because there is no TV or Wi-Fi, it is an excellent option for those looking to disconnect from the stresses of modern life.
7. Lakeview cottage with swimming pool in Naivasha (from KES 49,760)
This charming cottage sits on the serene grasslands of Kedong Ranch, overlooking Lake Naivasha. There is a nice outdoor area ideal for relaxing while watching the spectacular sunsets beyond the hillsides, as well as a swimming pool to keep you cool during the day.
Because of the site, you will not only be surrounded by stunning views, but you may also see wildlife as it makes its way across the valley in search of food and water. This is an excellent choice for couples and families seeking peaceful retreats in the midst of nature.
8. Luxurious ranch house with private pool in Kajiado (from KES 49,760)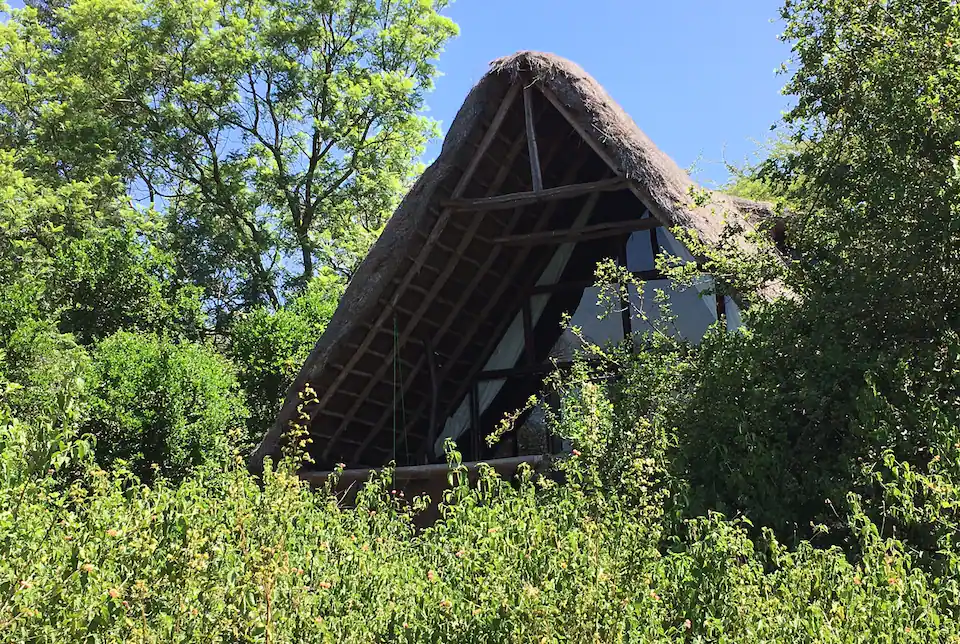 The ranch is situated on a 16-acre (6.47 ha) plot of land between two seasonal rivers. It has a large and comfy seating area, a common dining area, comfortable bedrooms with private baths, and a shareable barbeque area.
It is a self-catering shelter with an open-plan kitchen and all the necessities for preparing a decent home meal. If you require assistance with preparing meals, there is always staff on-site to assist you. The location is ideal for visitors who want to explore the African wilderness on nature walks.
9. Beachfront studio with pool access in Mombasa (from KES 4,976)
Choosing to stay in this studio will allow you to enjoy one of the best beach vacations in Kenya. It is housed in a five-star apartment building with terraces overlooking the Indian Ocean.
The apartment, which is on the third floor, has air conditioners, a flat-screen TV, a fully fitted kitchen, and a sundeck. For the convenience of guests, there is a swimming pool, a five-star restaurant, a bar, and a fitness center.
10. Fully furnished one-bedroom apartment in Mombasa (from KES 5,598)
This is a basic but comfortable apartment on the ground floor of a guarded and gated apartment complex. It is tastefully furnished, with one-of-a-kind furniture, a functional kitchen, and a comfortable bedroom with a private balcony.
The apartment is close to the beach, banks, and entertainment facilities, all of which are less than a 10-minute walk away. If you want to buy something in Kenya, you can also go to a shopping mall.
Conclusion: Best Airbnbs in Kenya
In conclusion, if you are planning to visit Kenya for a vacation, holiday, one-day tour, or even a staycation from within, these are the ideal Airbnbs for your accommodation. Consider paying a visit to one of these spots and you will get value for your money.
For contacts and more information on these Airbnbs, visit the official Airbnb website https://www.airbnb.com/kenya/stays