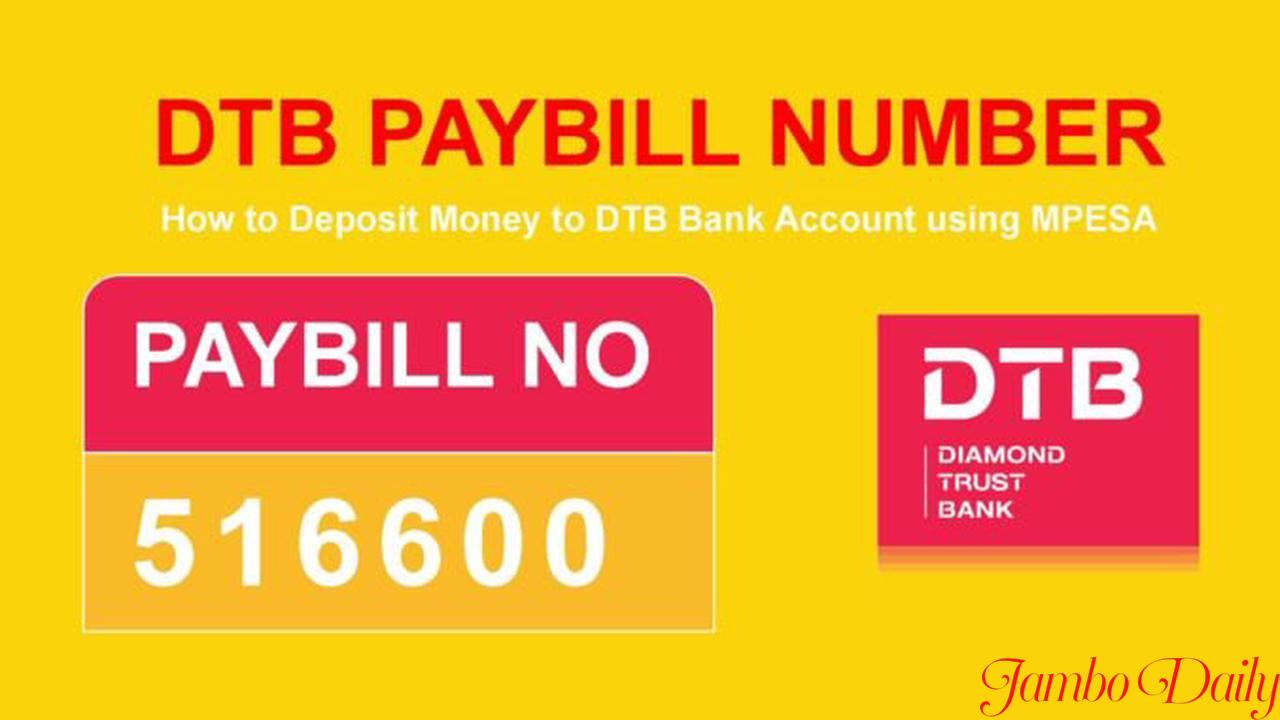 How To Transfer Money From M-Pesa to DTB Bank
Figuring out how to transfer money from your mobile phone to your bank account can sometimes be tricky. However, with these simple steps, you can quickly transfer money from your M-Pesa account to the DTB Bank account.
Diamond Trust Bank commonly referred to as DTB bank is an African banking group with active branches in East Africa, Kenya, Uganda, Tanzania, and Burundi but is headquartered in Kenya.
Like any other bank, DTB has also embraced the electronic money transfer service that has made banking systems more reliable and efficient. The Lipa na M-Pesa is one of the services that millions of Kenya have embraced when it comes to electronic money transfers. This option has also enabled entrepreneurs to receive money from their customers on a day to day transactions.
How to transfer Money from M-Pesa to DTB Bank Using Pay Bill.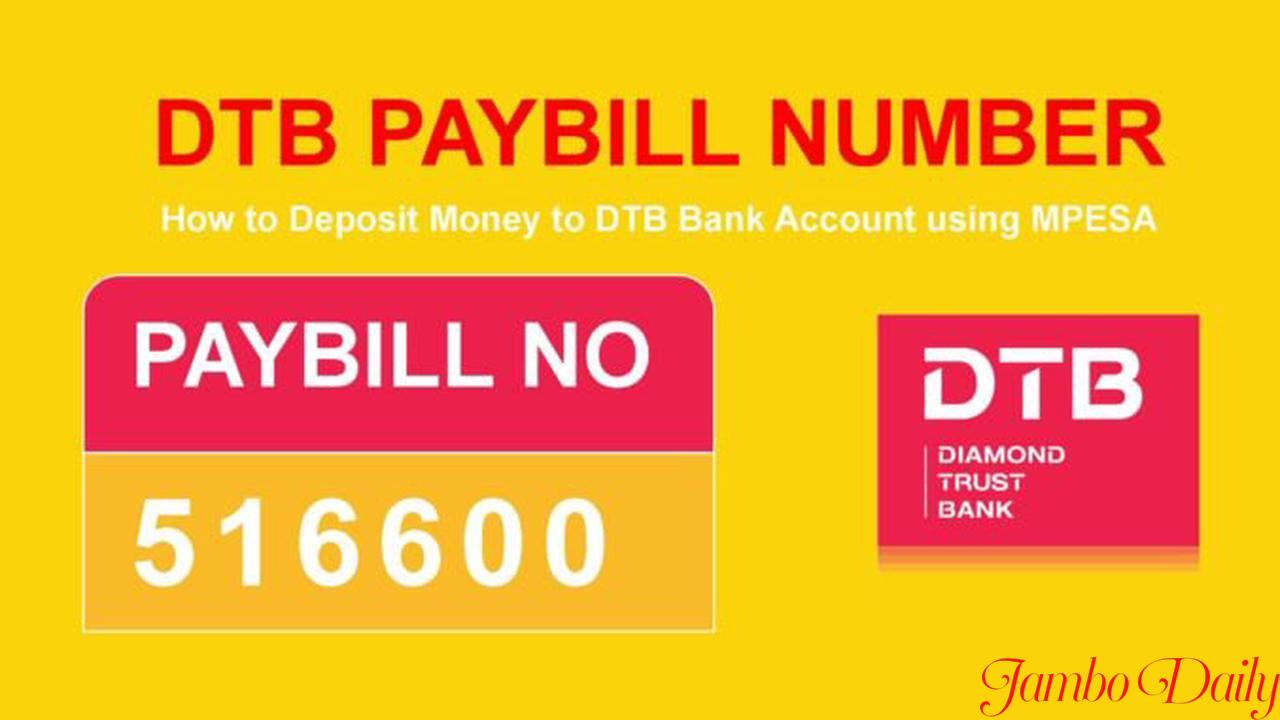 This is one of the easiest money transaction processes and the best thing is that it's straightforward no complicated method is required. With your "Kadunda" phone or smartphone you can quickly complete any transaction. Below is the step by step for doing so,
Open the STK/M-pesa app on your phone
On the M-Pesa menu, select the "Lipa na M-Pesa" option
Then Select "Pay Bill" Option
Under the "Pay Bill" field enter "516600"
Under the Account number field, enter the DTB Bank account you wish to transfer money to.
Then enter the amount you wish to transfer
Enter your 4-digit M-Pesa pin
Confirm the account number then hit the send button.
Once the transaction is successful you il receive a confirmation message from M-Pesa and DTB bank.
How to transfer funds from the DTB bank account to M-Pesa.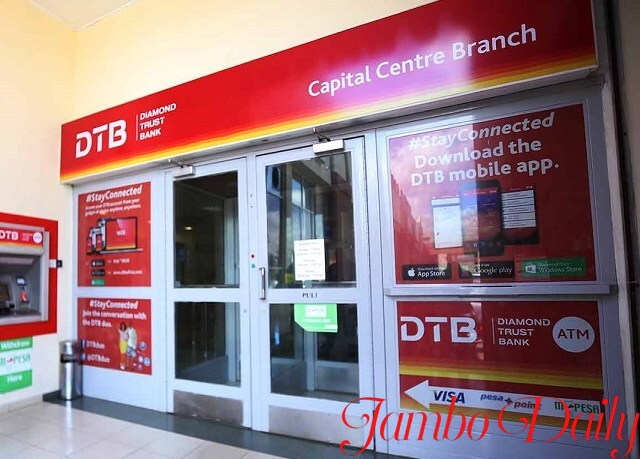 To transfer money from your DTB bank account to your M-Pesa account you need a unique USSD code for you to complete the transaction. For you to be able to use this short USSD, *385# you need to be registered to DBT mobile money services.
To register for this service you need to visit your nearest DTB bank branch and signup for service. Once you have registered then you can use these simple steps to withdraw funds from your bank account to your M-Pesa account.
On your phone dial pad, dial *382#
Go to the "Move money" option
Then Select "M-Pesa"
Select the M-Pesa number you wish to credit, then enter the amount
Then select the bank account which is the source of the Funds
Confirm the transaction details
Enter your 4-digit mobile banking pin and press send.
Once you're done you will receive the transaction message within a few seconds, in case of inconvenience, you will also be notified within seconds.